Best gadgets for dog owners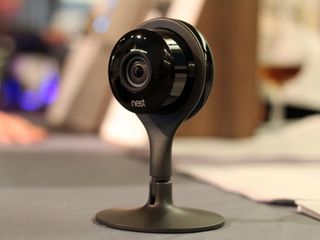 Technology has made life easier for everyone in plenty of small ways, but you may not have considered how it could help you in taking care of your pet. From remotely feeding your dog when you have an early meeting at work, to keeping an eye on them with cameras, to tracking their whereabouts with GPS, there are plenty of awesome gadgets that can make life easier on you and Buddy both. That's why we've put together this list of the 5 best gadgets for Dog owners.
Furbo
Why you can trust Android Central Our expert reviewers spend hours testing and comparing products and services so you can choose the best for you. Find out more about how we test.
While many pet owners wish they could bring their dogs with them everywhere, that isn't always quite feasible. Furbo gives you access to being able to see your dog, talk to it, listen to it, and even toss it treats, all by using an app on your phone. This means that whether you need to check on your dog from work, or when you're stuck in traffic, you'll always know what the rascal is up to.
Furbo is a smart camera with plenty of features that hooks into your home wifi. Once it's connected, all you need to do is download the app onto your phone and you'll be good to go. While it does have a slightly hefty price tag, making sure your dog stays out of trouble when you're at work is probably worth it.
See at Amazon (opens in new tab)
Whistle
While pet owners might trust their dogs not to run amok, sometimes accidents happen. Your retriever slips her leash because a squirrel takes off, or your husky hops the fence to take himself for a walk. While a microchip can ensure you find your pet if it's picked up, the Whistle GPS collar attachment adds a layer of security.
You can program alerts to let you know any time your dog escapes your designated home zone, check on your dog's activity level, and it's made waterproof and durable to take anything your dog puts it through. The Whistle device attaches to your dog's collar, and uses GPS monitoring to make sure you can always find your pooch when they get away from you.
See at Amazon (opens in new tab)
Nest Camera
Some dogs don't do well by themselves, or are prone to causing trouble when nobody is at home. If your puppy needs a eye on them while you're at work, then the Nest camera may be your best bet. Using the Nest camera you can make sure that you know if your dog manages to escape their crate, or if they're trying to break into your office.
With 24/7 streaming and recording, you can see everything as it happens, or look over what you've missed. This means you'll never wonder how the dog escaped their confines to tear apart the living room again. With multiple cameras you can even make sure that you have eyes on the entire house, even if you're across the country.
See at Amazon (opens in new tab)
Petnet
Sometimes our schedules don't quite match up with when you need to be home to feed your dog. Rather than coming home to trash all over the floor, you can employ the Petnet SmartFeeder. This feeder will let you feed your dog even if you get stuck in gridlock traffic, or need to stay at work late to finish up some paperwork.
Using the app on your phone you can precisely measure out meal portions, automate feeding times, and even check on how nutritious your brand of dog food is. You can even cater to how much you feed your dog by inputting their age and activity level. This means that even if you aren't home you can ensure that Fido never goes hungry.
See at Amazon (opens in new tab)
FitBark
Not all dogs need a lot of activity, but those that do can be destructive in the house if they get bored. That's just one of the reasons that keeping an eye on the activity level of your dog can be beneficial. With FitBark, you can easily keep an eye on your dog's activity. This means knowing if your dog is a bit more lethargic than usual, or if Duke has been running laps through the house for the last three hours.
If you like to go for run's with your dog, then you can connect FitBark to your Google Fit account to keep an eye on all of your dog's information. Using the app, you can get stats on each dog that has a FitBark attachment, and get insights on your dog's activity. This means setting goals for your dog's health so that your best friend is always in the best shape possible.
See at Amazon (opens in new tab)
That'll get your pooch's tail wagging!
These are just a few of the fantastic gadgets available out there for dog owners. Did we cover one of your favorites, or is there a gadget great for dog owners that we missed this time? Be sure to pop into our comment section and let us know about it!
Get the Android Central Newsletter
Instant access to breaking news, the hottest reviews, great deals and helpful tips.
Jen is a staff writer who spends her time researching the products you didn't know you needed. She's also a fantasy novelist and has a serious Civ VI addiction. You can follow her on Twitter.
Is there a shock collar you guys can recommend? Thanks!

Shock collars are sometimes used in training but have narrow useful application. Even if you found a remote device to deliver a shock signal to a compatible collar your dog may have no idea why he's being shocked and may stress out and bark more. In addition there are times a dog barking is a useful security plus.
Some dogs bark because they're bored, are communicating with other dogs in an apartment building or have some separation anxiety when alone for long periods. Sometimes leaving a TV or radio on will provide a sense that "someone is around' and also distracts from from quiet or distant outside sounds.