Android App Review: Minimal Reader Pro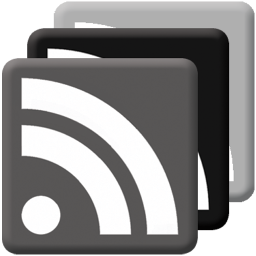 As we wait for the impending update to the Google Reader app, I took to looking for other cool ways to consume everything on my Reader feed. Through my journey in the Market, I discovered not an app, but a widget called Minimal Reader Pro.
Minimal Reader Pro is awesome because not only does it save you the hassle of opening an app (precious seconds are lost when opening apps!), it looks absolutely incredible while doing it.
Setting Minimal Reader Pro up is easy as π. Do your long-press, choose Minimal Reader Pro, and you'll be prompted to attach a Google Reader account. If you don't feel like syncing a Reader account, you can still use a custom feed URL, but it's suggested you go the Reader route.
Once you've got an account linked and synced, you can pick which particular feeds you want to view. If you want to see everything, you can do that. If not, you can cherry pick your most entertaining feeds from the Manage menu.
The Settings menu gives you some nifty options, like setting an age filter (when to stop showing something because it's too old), the ability to filter read news, turning off image loading, and setting your refresh rate, total entries on the widget, and maximum items per label. If it sounds like a lot, it's not overwhelming in the slightest and is pretty damn easy to work through, really.
The last panel (Display) is where you really get to make Minimal Reader Pro your own. There's three themes to pick from (Classic White, Dark Glass, and Ice Cream Sandwich), each with their own look. You can also turn the background on and off (a great option depending on the kind of wallpaper you have), turn on square corners, or mark items read while reading them.
You can also set the text size and alignment (nothing groundbreaking here), but it's nice that the developer thought to include it.
Now that your settings are all set up and your widget is on the screen, you can scroll up and down like in any menu, and tapping on a story opens it up to read. Unread stories are bolded, while storeis you've read are displayed with a regular font. You can mark all stories read by tapping the check mark on the far right, and if you touch the heart icon, you'll be shown a list of only your favorite articles.
The settings gear and refresh icon are obvious in their function, as is the "____ new" reading in the center of the widget.
All in all, Minimal Reader Pro is a really gorgeous way to consume any RSS feeds on your device. If you're keen on using widgets, are an avid Reader or RSS user, and want to use something that both looks great and gets the job done, look no farther than Minimal Reader Pro.
Minimal Reader Pro is $1.09 in the Android Market.
We've got download links and more pictures after the break.
Get the Android Central Newsletter
Instant access to breaking news, the hottest reviews, great deals and helpful tips.