Xiaomi Mi 6 photo samples prove it can compete with the best cameras today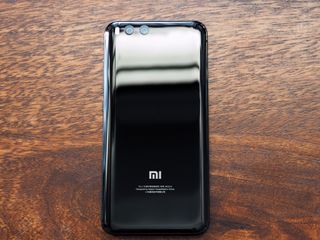 The Xiaomi Mi 6 is going to be a noteworthy phone in Asian markets. Imaging prowess is an area that Xiaomi's rivals have banked on for several generations — OPPO brands its phones as Selfie Experts and Vivo calls its devices Camera Phones — and with the Mi 6, Xiaomi is catching up.
The Mi 6 has a dual camera setup that's similar to that of the iPhone 7 Plus, with a wide-angle 12MP imaging sensor augmented by a secondary 12MP telephoto lens with 2x lossless zoom. Xiaomi managed to cram the sensors in a smaller frame — the Mi 6 has a 5.15-inch screen whereas the iPhone 7 Plus comes with a 5.5-inch display — and the manufacturer also figured out a way to eliminate the camera bump at the back.
The 12MP wide-angle lens has an f/1.8 aperture with 1.25-micron pixels and 4-axis OIS, and the imaging sensor is a Sony IMX386. The 12MP telephoto lens has an f/2.6 aperture (52mm effective field-of-view) with 1.0-micron pixels, and uses Samsung's S5K3M3 ISOCELL sensor. Up front, the Mi 6 offers an 8MP Sony IMX268 sensor.
We'll be taking a look at how the camera fares next to the Galaxy S8 and the Pixel over the coming weeks, but for now, here's the Xiaomi Mi 6 in action.
If you're interested in taking a look at the full-size photos, head here.
Dual camera
The dual camera setup works as intended on the Mi 6, with the camera providing 2x lossless zoom. The ISP also lets you zoom in 10x digitally, but the resulting images aren't going to be great.
Outdoors
Like its predecessor, the Mi 6 excels at taking photos in bright conditions. Auto HDR plays a big part here, with the Mi 6 automatically switching modes when needed. Overall, the phone does a great job of capturing detail and colors while outdoors.
Low-light
Low-light images come out much better than last year's Mi 5, but there's still a lot of work to be done in this area. The phone struggles with detail, and you also get a lot of noise. This is where the Mi 6 loses out to the likes of the Galaxy S8 and the Pixel.
Indoors
The Mi 6 does a capable job of shooting images indoors, but photos come out overexposed in a few instances.
More to come
We're just getting started with our Mi 6 coverage, so stay tuned for plenty more in the coming days and weeks. In the meantime, let us know your thoughts on the Mi 6 camera in the comments below.