Save over 20% on the Netgear CM400 Cable Modem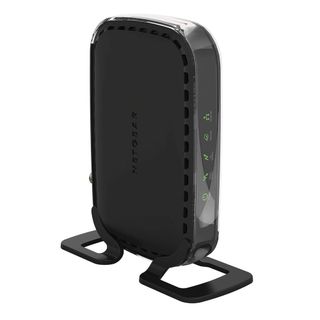 Amazon is offering the Netgear CM400 Wireless Modem (opens in new tab) for $45.99, which gets you $12 off the usual price. This modem has excellent reviews (opens in new tab), and today's cost is the best deal we've seen in over a year.
Get It Right
(opens in new tab)
Netgear CM400 Wireless Modem

Stop paying a monthly fee on top of your internet bill. Cut the cord and save both now and later.
$46 $58 $12 Off
The CM400 supports cable plans up to 100 Mbps. It has DOCSIS 3.0 and many modern plans require that in a new cable modem. It also has 8x4 channel bonding. This cable modem works with most cable providers, but you should check with yours just in case. It won't work with some networks like Verizon, AT&T, or Century Link. Pair it with a router (opens in new tab) and you'll be good to go.
Louryn saves money on everything she buys (which is a lot.) In between waiting for Amazon deliveries, she pines for the next Elder Scrolls installment and checks Reddit for gaming rumors. She also loves Hearthstone, makeup, and beer. Find her on Twitter: @lourynstrampe
Android Central Newsletter
Thank you for signing up to Android Central. You will receive a verification email shortly.
There was a problem. Please refresh the page and try again.