Amazon is offering its Prime member exclusive LG Stylo 4 unlocked smartphone for only $159.99 today. That's $20 lower than it has ever dropped before, and the deal is only available for Prime members. Know what else is exclusive to Prime members? Prime Day, which is coming in only a couple of weeks. If you aren't a Prime member yet, now is the perfect time to sign up for a free 30-day trial so you don't miss out on the fun.
Ring Ring Ring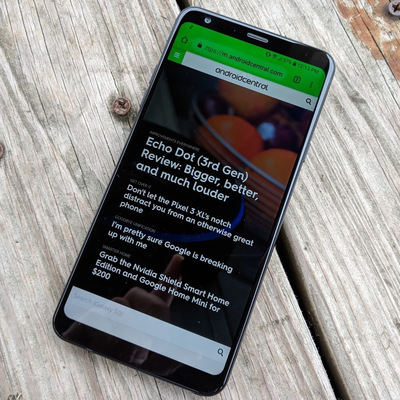 This well-reviewed phone is perfect for shoppers on a budget. You can get a free trial of Amazon Prime if you aren't a member, too.
$159.99 $249.99 $90 off
The LG Stylo 4 features a 6.2-inch HD display with 3GB of RAM and 32GB of internal storage, which can be expanded with a microsD card. It comes running Android 8.1 which can be upgraded as well. The Qualcomm Snapdragon 450 1.8GHz processor is relatively speedy, and the phone charges via USB-C. There's a 13MP rear camera and a 5MP selfie camera. The phone can be unlocked via facial recognition or fingerprint sensor. This also includes a stylus with a wide variety of tools and functions that make using the phone fun. Note that there are quite a few Amazon apps pre-installed onto the device. Customers have left lots of positive reviews, and Android Central gave the phone 4 out of 5 stars.
We may earn a commission for purchases using our links. Learn more.