No Man's Sky NEXT: Everything you need to know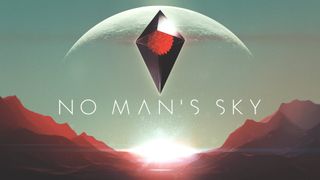 No Man's Sky was one of the weirdest launches of 2016. Hello Games originally announced a space exploration title that sounded quite compelling. There were promises of procedurally-generated worlds, ones that were so expansive that you might play for hours and hours without seeing a single soul in a supposedly shared multiplayer world.
But what we actually got was nothing like what we were promised. Call it lofty ambitions, unrealistic expectations, or flat-out lying, but multiple players did manage to stumble across some of the same exact planets in the game world within a very short amount of time, and when they attempted to coordinate a meetup, it came to light that there actually was no multiplayer.
That didn't totally doom the game. It still did its other things — base-building, ship-fixing, exploration, and surviving the various planets' inhabitants — quite well, but it wasn't the game we were promised. It wasn't the game that merited the sort of hype it got. (And believe you me, the hype went through the stratosphere.)
It's 2018 now, and No Man's Sky NEXT aims to make it all right with the biggest update we've seen yet. Here's everything you need to know about it.
What is No Man's Sky NEXT?
No Man's Sky NEXT is a free expansion for the original 2016 game, meaning you won't need to buy anything to experience what it has to offer if you already owned it. It figures to be the biggest update in the game's rocky history.
Some platforms (Xbox One) will be treated to No Man's Sky for the very first time with this release. But even for those on PlayStation 4 and PC who have played or been able to play the game for a couple of years now, it's being treated as a glorious rebirth. It's finally shaping up to be the game it should have been at launch.
The biggest part of that rebirth is the addition of true multiplayer gameplay. This was one of the main selling points of the game originally and it hurt when we found out it wasn't actually ready in time. There are other changes ahead, too.
All of this is in addition to the stuff we've gotten in the other three big updates since launch. Hello Games has done an admirable job working to right their wrongs, and with No Man's Sky NEXT they can finally boast something of completeness.
What's changing?
While multiplayer is the biggest draw, there are tons of other great changes in line for those willing to give this game another chance. Here's everything that's new in No Man's Sky NEXT.
Play with friends
Simply put, you can actually play with other people now. Not only can you run into others in the game world as originally promised, but you can even load in with your buddies to tackle the game's various challenges.
Teaming up with friends will obviously make the space exploration aspect more enjoyable, but there's also the benefit of having others to watch your back against the various threats. The native wildlife of these planets can still be troublesome, and now you have the potential for hostile human players to make your time in No Man's Sky more than just sightseeing expeditions.
Friends can build together and use each other's facilities, they can fight and fly with each other as they hop from one planet to the next, and you can even race through the cosmos with the ability to create custom race tracks and trails to share with others online. And now you'll be able to customize your character to help you stand out from all the other souls tending to their daily errands.
Build more bases
Base-building will be more critical than ever in No Man's Sky thanks to the advent of multiplayer, and it was important for Hello Games to expand that aspect. You can now build your base anywhere on any planet instead of the restrictive system we had before thanks to a terraforming device. It'll allow you to shape and bend the terrain to your will as you look to carve out that perfect spot for your next base. This opens up a world of possibilities and adds another incentive to further your exploration efforts.
Once you decide where to build you'll find that your possibilities have opened way up. There are hundreds of new base parts to choose from, and you'll be able to build much bigger bases than before. Plus, you'll be able to build more than one base instead of being restricted to one planet.
You and your friends can effectively build a mini colony of sorts, and because all of this base building will require more materials the game incidentally finds itself with a more meaningful in-game economy.
Command your fleet
Your freighter is more important as you can now assemble and command your own fleet of up to 50 frigates. You can upgrade these ships and send them out into the world to do your bidding, whether that's watching your back on an exploration run or finding resources on a planet to collect.
The freighters themselves will be getting more customization options, and when you and your friends feel like getting 'er done, you can now tackle new multiplayer missions together to earn some scratch from the Galactic Commission Station.
Breathtaking visuals
One area No Man's Sky never struggled with was beauty, and it'll look even better with the arrival of NEXT. Hello Games has completely overhauled the game's visual engine, with improved terrain variation (yes, there are more mountains and hills now, thank the stars), better ground texture, and more realistic water and clouds. Space fauna looks dreamy. Creatures have a far more lifelike presence than. Buildings, NPCs, and ships have more detail than ever before. Planets can now have rings. And general space just looks a lot more epic.
You can take the breathtaking new visuals in with an all-new perspective, too. Players can now choose to play the game entirely in first or third person. That goes for both inside the ship and on the ground.
What's next?
With No Man's Sky NEXT, the game could cease getting feature support today and still be in a fantastic spot, but Hello Games apparently has plans for even more down the line. While we're not sure we'll ever get another update as big as NEXT — the team now wants to focus on smaller, but more frequent updates — any new content will be icing on what has grown into a very delicious-looking cake.
It'll begin with free weekly in-game events that'll reward the community for reaching milestones and working together. There's also a new website called the Galactic Atlas that offers an overview of the everchanging world of No Man's Sky, including a collection of points of interest voted on by the community.
Sean Murray — head honcho at Hello Games — feels the company has successfully let its hard work speak for itself, and now's the time to reopen a line of communication with both the longtime and new members of the community (it had been soured early on due to the controversy). Feedback will continue to shape No Man's Sky development from here on out, and the team plans to be more vocal than ever now that the game has reached a point of solidity.
Play it today
No Man's Sky NEXT is launching as a free update on both PlayStation 4 and PC today, with Xbox One owners also getting their first crack at actually owning the game. Be sure to check for updates throughout the day to ensure you get it downloaded. If you don't yet have it, Amazon will get you sorted away with a purchase as low as $23.
Get the Android Central Newsletter
Instant access to breaking news, the hottest reviews, great deals and helpful tips.