Having a phone mount in your vehicle is nearly essential these days, but for those who find having their phone directly in their line of sight too distracting, there's the Mpow Universal Cupholder Phone Mount. It simply sits in your vehicle's cupholder and has an adjustable base that can become smaller or wider based on your vehicle's cupholders to fit snugly no matter the size. While this mount regularly sells for $17, you can snag one today for only $7.99 at Amazon by first clipping the coupon on its product page and then entering promo code MPOW136K during checkout.
Ready For The Road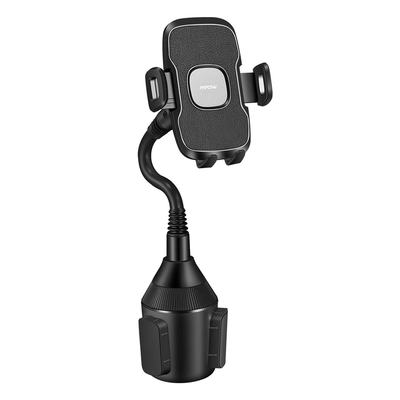 Mpow Universal Cupholder Phone Mount
Mpow's universal cupholder phone mount has an adjustable base to fit a variety of vehicle cupholders, while its mount is adjustable to fit most phones too. You'll just need to enter the code below to snag this low price.
$9.99 $16.99 $7 off
This mount would work exceptionally well if you have cupholders that are close to your dashboard rather than in between the driver and passenger seat. The base can adjust to fit cupholders from 2.6 inches in diameter to 4.09 inches, while the mount itself is designed to fit screen sizes between 4.7 and 6.8 inches. It has an adjustable 8-inch gooseneck that can turn the phone towards you or the passenger, and Mpow even includes a 2-year warranty with its purchase.
Another way to enhance your drives is with AUKEY's Bluetooth Receiver Car Kit. It lets you add Bluetooth functionality to any vehicle that has an AUX input, and it's available for just under $25.
We may earn a commission for purchases using our links. Learn more.