Bottom line: With expected pricing around the US $750 mark, you could certainly do a lot worse than the LG Velvet. The Dual Screen accessory, in particular, might be its greatest asset — giving many folding-phone benefits at a much lower price. Direct rivals like the OnePlus 8 offer a better balance of specs and features at a similar price point, and fans of the Dual Screen concept would be better off bagging a discounted V60.
Pros
+

Beautiful design

+

Dual Screen add-on is genuinely useful

+

Dependable all-day battery life

+

Solid specs for the price, including 5G
Cons
-

Weak camera, with oversharpening in photos

-

Slow fingerprint + no face unlock option

-

Scrolling physics issues in some apps
Why you can trust Android Central Our expert reviewers spend hours testing and comparing products and services so you can choose the best for you. Find out more about how we test.
The long-running LG G series retires this year, and in its place comes a new mid-level flagship built around design and aesthetic beauty. The LG Velvet mixes up the stale design language seen in some of the company's recent phones, and also boasts 5G connectivity thanks to Qualcomm's Snapdragon 765G platform. In fact, it'll be among the first 765-powered phones to arrive in the West.
LG's Dual Screen is back too, with a new, slimmer, and more stylish version of the accessory shipping for the Velvet. The Dual Screen was pretty goofy a year ago when it first debuted alongside the V50. In the past year, however, LG has refined the hardware and software to the point where it's genuinely useful, improving gaming and multitasking similarly to a phone with a true foldable screen.
But even though this might be LG's best-looking and most useful phone yet, it's let down by weaknesses that belie its status as a veteran Android phone maker. The Velvet's camera, on current firmware, is not great. And a 60Hz display combined with some strange touch scrolling issues can, at times, make for a frustrating experience.
LG Velvet Design and display
The Velvet is probably the best-looking phone LG has ever produced. While there's not a whole lot of room left to make a glass and metal rectangle stand out from the crowd, LG's new phone is pleasing to the eyes, comfortable to hold, and significantly less slippery than some of the company's other models.
LG emphasizes symmetry in the Velvet's chassis design, with the gentle curve of the back panel mirroring the horizontal corners of the display. Add in slightly squared-off corners and symmetrical display borders, and you've got a pretty attractive handset.
Even the "water droplet" effect created by the rear camera placement is an improvement on the large visor-style camera module of the LG V series.
We're reviewing the LG Velvet in its fairly subdued "aurora green" hue, however, you'll find more ostentatious offerings in the form of the "aurora white" and "illusion sunset" variants. The latter would probably be my first choice, with an eye-catching iridescent finish.
Image 1 of 3
While the metal contact points around the edges of the phone are extremely thin, I've found it easy enough to hold on to. Unlike many of the matte-textured phones from LG's back catalog, the glossy finish helps with grip. And the curved edges, which are more pronounced than I've seen in an LG phone before, also help disguise the Velvet's relatively large size.
Those side edges are also home to the standard loadout of buttons — power and volume — in addition to the dedicated Google Assistant key. Meanwhile, the bottom bezel houses that rarest of things, a 3.5mm headphone jack, alongside the USB-C port and bottom-firing speaker. (Note, however, that this is a plain old headphone jack, and doesn't feature the vaunted Quad DAC of more expensive LG phones.)
The Velvet's audio is pretty middle-of-the-road, with little to praise or complain about. The main loudspeaker, paired with the slimline earpiece tweeter, provides ample volume for casual YouTube sessions but sounds a little thin at higher volume levels.
The display itself is a 6.8-inch P-OLED panel at Full HD+ resolution, with a tiny dimpled notch up top. LG continues to resist the move towards hole-punch OLEDs, and the Velvet's teardrop cutout is inoffensive enough. On the whole, I found the display to be pleasing and vibrant, though the default white balance level was noticeably cooler than most other OLEDs I've used (fortunately, this can be easily changed in the display settings menu). Otherwise, daylight visibility even under bright sunlight was passable, and the manual brightness slider can get it dark enough for comfortable night-time viewing.
This is a 60Hz panel, though. That's not a surprise — after all, LG's flagship V60 also eschews the higher refresh rates seen in rival brands' phones. But 90 and 120Hz screens are becoming more common, even at the Velvet's price point. (In particular, the vanilla OnePlus 8 manages a 90Hz display and beefier silicon for around the same price as LG's offering.) Aside from the refresh rate, I've also noticed some weirdness with scrolling acceleration in some situations, like quickly swiping between apps using gesture controls. It's hard to describe, but the physics of certain scrolling mechanics just seem slightly sluggish, even compared to other 60Hz handsets.
LG Velvet Performance and battery life
The LG Velvet runs Qualcomm's new mid-tier Snapdragon 765 platform, aimed at less expensive flagship phones with 5G connectivity. Benchmarks have pegged the chip around the level of a Snapdragon 845, though with efficiency benefits thanks to its 7nm manufacturing process. Bottom line: in terms of raw horsepower, you're getting the power of a flagship phone from around 18 months ago, with better battery life and 5G connectivity.
Rounding out the specs sheet is an ample 8GB of RAM, 128GB of storage (expandable via microSD), and a 4,300mAh battery — an appropriate loadout for a mid-to-high-end device like this.
Swipe to scroll horizontally
Category
LG Velvet
Operating System
Android 10
Display
6.8-inch
OLED
Full HD+
20.5:9 aspect ratio
Processor
Qualcomm Snapdragon 765G
5G
✔️
RAM
8GB
Storage
128GB + microSD up to 2TB
Rear Camera 1
48MP primary camera
Rear Camera 2
8MP ultra-wide camera
Rear Camera 3
5MP depth camera
Front Camera
16MP selfie camera
Battery
4,300 mAh battery
Charging
Fast wired charging (QC4+)
Qi wireless charging
Ports
USB-C, 3.5mm headphone jack
Security
In-display fingerprint sensor
Durability
IP68, MIL-STD-810G
Colors
Aurora White, Aurora Gray, Aurora Green, Illusion Sunset
I've already touched on some of the touchscreen wonk I experienced; aside from scrolling sometimes feeling a little off, the LG Velvet has been a quick and reliable performer. I didn't run into any noticeable memory management issues or slowdowns, either in everyday apps like Twitter and Chrome, or games such as Mario Kart Tour or Asphalt 9.
What's less ideal, however, is the Velvet's relatively sluggish in-screen fingerprint scanner, which is noticeably slower than Android flagships from the past couple of years. It's reasonably reliable, but definitely takes a few extra fractions of a second to unlock compared to contemporary in-screen scanners I've used. And that's all the more problematic considering the face unlock feature seen in previous LG phones has been removed in this model, so there's no biometric backup option.
The perception of speed compared to a 120Hz or even 90Hz smartphone is something entirely separate, though. There's no denying that the Velvet just feels less responsive to the touch than other phones that pack more hertz.
Image 1 of 4
Super-fast screens are power-hungry, though, and one benefit of the Velvet's more ordinary refresh rate is improved longevity. The built-in 4,300mAh battery easily lasted me a full day, even with heavier use on LTE (although my unit was a 5G-equipped version, I wasn't able to test the device on a 5G network, so your mileage may vary there). With my usage patterns, I was looking at around 18 hours off the charger with between five and six hours of screen-on time.
Predictable battery-intensive uses included photography, gaming, and anything involving extended use of the LG Dual Screen attachment since the phone's main battery powers the Dual Screen.
As for refills, you're looking at Qualcomm Quick Charge 4+ support over a cable, as well as Qi charging — though be aware the latter option is fairly slow. LG's using standard Qi as opposed to anything quicker and more exotic; the phone reported around four hours remaining to charge from 30% to full on my Google Pixel Stand. For wired charging, Quick Charge 4+ isn't the fastest around, but that's forgivable in light of the phone's solid longevity.
LG Velvet Software and Dual Screen
The LG Velvet runs Android 10 out of the box, layered with LG UX 9.1. For the uninitiated, LG's Android software has taken on a Samsung lookalike aesthetic over the past year, with design elements from the company's first-party apps clearly aping its local rival's look and feel. That's not necessarily a bad thing, though — it's feature-rich, as you'd expect, and the design language is consistent throughout the phone's software. If you're a fan of bright colors, rounded rectangles, and a lot of whites and light greys, you'll be happy with what LG's brought to the table. (The new "circular" wallpapers, spanning the lock screen, home screen, and always-on display are sure to be a hit if you're a fan of primary colors.)
Android 10's gesture navigation is present and works well on the Velvet, and there's now an additional option for a swipe and hold gesture from the outer edge to activate a helpful one-handed reachability mode. And LG has spun out its own pop-up view mode for most apps, letting you shrink them down into a floating window for easier multitasking.
The LG UX is also a very Google-centric smartphone experience. The Google Feed has been plugged into LG's home screen — and, of course, the dedicated Google Assistant button lets you summon the AI at any time, with a single press or in walkie-talkie mode. The software has also been kitted out with Google's Live Transcription service, which uses Google's AI smarts to give you instant subtitles for any audio on your device.
Image 1 of 2
For the LG Velvet, though, the biggest potential issue with its software isn't what it does or doesn't do right now, but how well it'll be supported in the future. The company has a dreadful track record when it comes to platform updates, trailing the pack with slow-paced Android 10 OTAs. While monthly security updates have been regularly rolled out on the LG phones I've used over the past year, I wouldn't hold my breath for a speedy Android 11 update on any of LG's current devices.
The most exciting feature of the LG Velvet, and perhaps its greatest selling point, is its Dual Screen attachment. Like previous versions for the V50, V60, and G8X, the Dual Screen encloses the Velvet in a plastic shell and gives it a second display of the same dimensions as its regular screen. (Although in this case, the second screen is flat, not curved.)
When it's closed, a small OLED panel on the outside can show you the time and notification icons. When opened out, you get an expansive new viewport.
The Dual Screen has grown quite a few new features since I last used it on the G8X. More apps — including Google Photos, YouTube, Gmail, Chrome, and others — are supported in "wide view," which spans the app over the entire combined width of the two displays. Game support has been expanded too, with more titles now able to use LG's Game Pad mini-app, which repurposes the main screen as a virtual game controller.
Juggling what effectively amounts to two full-sized smartphones might sound cumbersome at first, but it's surprisingly intuitive once you get the hang of it. Both screens have their own launcher layout, and apps will launch on whichever screen you tap their icon. Most of the Dual Screen's controls — for features like swapping screens or activating wide mode — live behind a floating menu bar on the primary screen. Apps can also be easily juggled between screens with a three-finger swipe.
The LG Dual Screen isn't as futuristic or impressive as a real foldable like the Samsung Galaxy Fold or Huawei Mate Xs, but it does deliver most of the multitasking benefits of those devices, at a much lower price point, and in a much more durable form factor.
My only complaint with LG's dual-screen accessory has to do with the docking and undocking process. Because of the off-center camera cutout, wiggling the LG Velvet free from the Dual Screen can be a challenge. The first few times undocking the phone can be an anxious experience, as you try to avoid snapping either it or the Dual Screen in half.
LG Velvet Cameras
For me, the Velvet's biggest letdown is its camera setup. LG has done a great job making the camera module itself look appealing, but the photos themselves leave a lot to be desired.
Curiously, it's LG's software post-processing that seems to be most at fault here. On paper, the Velvet has decent camera specs — a 48-megapixel primary shooter behind an f/1.8 lens and f/2.2 ultrawide at 8 megapixels aAn additional 5MP camera handles depth-sensing duties). In terms of colors, low-light performance, and responsiveness, there's not much to complain about. There's even the obligatory AI scene detection mode that does a decent job of detecting what you're shooting, and subtly adjusting the camera's settings accordingly.
But LG's camera app insists on an obnoxious level of sharpening, especially in photos taken with the primary camera. This leads to leaves, branches, or any area with a lot of grain or fine detail being given an ugly mosaic effect. Even clouds can be seen to exhibit weird, unnatural levels of sharpness and definition, while clean blue skies take on an unusual level of grain even in perfectly lit landscape scenes. And the same effect seems to be responsible for chroma noise creeping into 2X zoom shots, even in well-lit conditions.
The same effects are visible in video taken from the Velvet's main camera (aside from the oversharpening issue, I was impressed by the camera's video stabilization in 1080p mode). Shooting with the ultrawide, the oversharpening is present but less noticeable. The front-facer too comes away unscathed, shooting crisply defined selfies at 16 megapixels with a run-of-the-mill 29mm focal length.
Image 1 of 9
Indoors and in scenes with less granular detail, the camera's excessive processing is less problematic. In fact, the Velvet's main camera performs competently in darker conditions using its night mode feature. But that can't make up for what seems to be an incomplete and limiting camera experience.
You'll also miss out on a true telephoto camera, though that's acceptable considering the Velvet's Korean price of just over US $700. You're dealing with a 48-megapixel sensor that spits out 12MP pics by default, so there's just about enough resolution to go to 2X before you start to lose detail. At 3X or beyond, though, photos quickly become blotchy, with an unpleasant oil painting effect.
The Velvet's photo processing woes — mainly the oversharpening of shots from the main camera — can absolutely be addressed in software, should LG choose to. But at present, there are plenty of other handsets around this price point that'll get you a better photographic experience.
LG Velvet The competition
The sub-flagship category is one of the most competitive segments of the Android phone space right now. LG hasn't confirmed exact U.S. or European pricing for the phone, but it's indicated that it'll be cheaper for Americans than a direct currency conversion of the Korean price.
Depending on where in that range the eventual U.S. pricing falls, that puts it up against the OnePlus 8 and a handful of older 2019 flagships, like the Samsung Galaxy S10.
OnePlus's offering has a similar camera setup — wide, ultrawide, and depth-sensing — though it doesn't suffer from any of the processing issues mentioned earlier. Its 90Hz display is also significantly quicker and more responsive than the LG Velvet's, too. If you're in the U.S., though, your 5G options may be limited by this model. The OnePlus 8 also can't do wireless charging and lacks the Velvet's IP68 rating for water and dust resistance.
The S10 is more than a year old and also packs a 60Hz screen, as well as IP68 protection and wireless charging. And it's still likely to be updated more reliably than the LG Velvet, while also packing a superior triple-camera setup with true telephoto zoom.
Neither, of course, boast the Velvet's main attraction, the Dual Screen attachment. But if your heart is set on that feature, the somewhat more expensive LG V60 ThinQ provides Dual Screen capabilities in a more competent all-round smartphone.
LG Velvet Should you buy it?
Who it's for
If you want a Dual Screen experience for less
If 5G connectivity is important, but you don't want to pay a lot
If all-day battery life matters more than a smooth display
If you really really want a 3.5mm headphone jack
Who it isn't for
If you're a big photographer
If you want the latest Android platform updates quickly
If you want the smoothest Android experience
The LG Velvet is a mixed bag. It's a phone with striking good looks, a modern chipset, and 5G connectivity at a reasonable price. (At least in Korea.) Some of its compromises are understandable: You don't necessarily expect the fastest screen or super-quick charging around the $700 mark. (Although some of its competitors can absolutely deliver those things at a similar price point.)
And it's a great way to get in on LG's most promising feature in years. The Dual Screen attachment is fun, useful, and something the company should keep pursuing.
3.5 out of 5
But other flaws, like the camera processing issues we encountered, are tough to justify in any modern smartphone. Photography is such a core feature in any smartphone at any price point, and the Velvet's current image processing issues make it hard to recommend to anyone serious about phone photography.
That leaves a pretty narrow audience for the Velvet, which emerges as a decent mid-range offering with only one real standout feature and a handful of compromises. Maybe it's for you, but you should take a long, hard look at the competition before committing.
Mixed bag
LG's sub-flagship offering isn't without its compromises
The LG Velvet is an attractive smartphone, boasting a unique Dual Screen attachment and 5G connectivity at a price significantly less than the top-tier Android flagships. But it isn't the speediest handset in its price category, and photo quality isn't the best we've seen.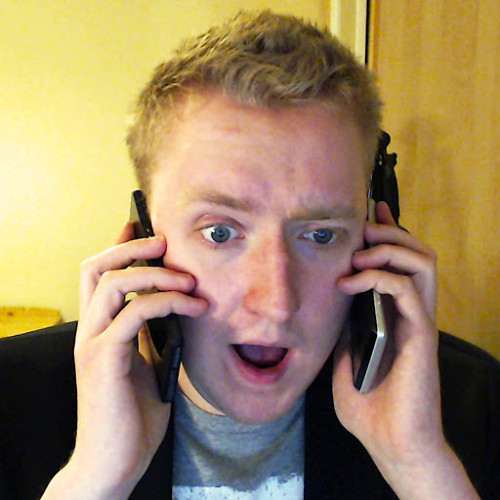 Alex was with Android Central for over a decade, producing written and video content for the site, and served as global Executive Editor from 2016 to 2022.