Android 11: Everything you need to know!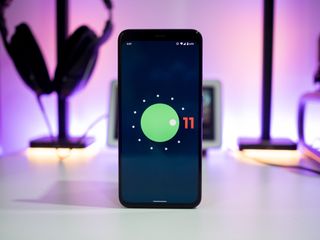 (Image credit: Harish Jonnalagadda / Android Central)
Android 11 continues to push Google's vision of Android forward. With Android 11, Google made a few tweaks to refine the platform instead of making wholesale changes. Privacy is a big focus with Android 11, with Google introducing one-time permissions and granular control over what sort of data you share.
There are new features to get excited about as well — the power button menu picked up a massive overhaul, the Conversations view does a great job highlighting your messages, and there are little tweaks throughout the interface that give it an added polish.
Android 11 is powering the best Android phones of 2021, and manufacturers are doing a better job rolling out the update to their 2020 phones. So here's everything you need to know about all the new features in Android 11, and when your phone will receive the update. Google is set to introduce Android 12 shortly, with the update offering a bold new design aesthetic in Material You and a host of features, so let's take a look what you can look forward to with Android in the coming months.
Is Android 11 available for my phone?
Following months of Developer Previews and Betas, Google launched the final build of Android 11 on September 8, 2020. The update was available for Pixel phones on day one as per usual. Android 11 was also available on the same day for select handsets from the likes of OnePlus, Xiaomi, OPPO, and Realme.
That's a big step forward for Android updates as a whole, but there's also still plenty of work that's left to be done. Samsung has rolled out One UI 3.1 based on Android 11 to its flagships and mid-range devices, but the likes of Motorola, Nokia, Sony, and others have dragged their feet with the rollout. While that's clearly annoying, we're making things as easy as possible for you by tracking any and all Android 11 updates as we learn more about them.
What's going on with Android 11 on non-Pixel phones?
As noted above, the Android 11 update rollout was a bit different compared to past releases. Instead of Pixels being the only phones treated to the new software, handsets from other select manufacturers were also treated to Android 11 in some form.
Let's first look at Samsung, which is marketing its Android 11 update as One UI 3.0/3.1. Most of the core design principles remain in place, but there is a lot that's new to check out. Samsung's touting things like an improved lock screen, a more customizable always-on display, new accessibility tools, and more.
Samsung has already delivered the Android 11 update to most of its 2020 phones, and is now working its way down the list to its 2019 phones. The South Korean manufacturer leads the field for updates, and has done a stellar job rolling out Android 11 to most of its devices. It is delivering the One UI 3.1 build that debuted on the Galaxy S21 series by default.
We should also mention OxygenOS 11, which is the Android 11 build for OnePlus phones. OxygenOS 11 introduced a major design shift for OnePlus, with the company moving away from its stock Android aesthetic and embracing design elements found in Samsung's One UI interface. OnePlus rolled out the OxygenOS 11 stable build with the 8T, and the Android 11 update is now available for the OnePlus 8 series, 7 series, Nord, and set to make its way to the 6/6T. OnePlus is working on OxygenOS 12 based on Android 12 at the moment, with the manufacturer now using ColorOS as the foundation for its skin.
Nokia has also kicked off its Android 11 update rollout, with the Nokia 8.3 5G picking up the stable update starting February 8. HMD has lagged behind in this area over previous years, and that hasn't changed in 2021. While a few devices have received the Android 11 update, HMD is clearly on the backfoot when it comes to updates.
Then there's Xiaomi. The stable MIUI 12 update based on Android 11 has rolled out to most of its 2020 and 2019 devices, including the Mi 10 series, Redmi Note 9 devices, and the multitude of devices under the Redmi label. Xiaomi is now delivering the MIUI 12.5 update to its phones.
Motorola has kicked off the Android 11 update to the foldable Razr 5G starting April 15. LG has also started to roll out the Android 11 update, with the V60 and the Velvet receiving the stable build. Although LG will no longer make phones, it has stated that it will deliver the Android 12 and Android 13 updates to its current portfolio.
Lastly, we have ColorOS — the custom Android interface used on OPPO smartphones. ColorOS 11 is rolling out now to OPPO devices, and it offers a lot of exciting improvements. In addition to the usual Android 11 goodies, some other highlights include a customizable dark mode, a power-saver mode to extend battery life, and a new feature called OPPO Relax 2.0 that aims to help you unwind and fall asleep at night.
Where can I learn more about Android 11?
We'll dive into some of Android 11's biggest features below, but before we do any of that, we should address the elephant in the room — is Android 11 any good? The short answer, yes — it is very, very good, as per our Android 11 review.
Understandably, some people may find Android 11 boring or not very different from Android 10, but the fact of the matter is that Android no longer needs massive overhauls every year the way it used to. The core Android experience is darn good, and Android 11 elevates it even more. All of the conversation improvements are great for streamlining notifications, more powerful permissions are always something we're happy to see, and the new power button menu adds a ton of extra functionality.
There are a few additions we aren't in love with (namely the new multitasking window and Suggested Apps feature for the home screen), but those things are easy to overlook and haven't made their way to devices other than Pixels and Android One phones. The vast majority of what Google did with Android 11 was for the better, and the result is software that's more functional and enjoyable to use.
How do Android 11 chat bubbles work?
As mentioned above, there isn't one single overhaul or massive change found with Android 11. Instead, it's a mix of many small tweaks here and there. A few of them focus on improving your messaging experience, with Google offering a lot in this department.
First on the list, we have chat bubbles. Similar to what Facebook's offered for years with its Messenger app on Android, chat bubbles in Android 11 hide your ongoing conversations in little bubbles on the side of your screen. You can move the bubbles around, and tapping on them reveals that specific conversation. The Bubbles API is available for all messaging apps, but it hasn't picked up much uptick.
In another effort to make sure you can get to your messages as quickly as possible, Android 11 introduces a dedicated conversation section in your notification shade that offers instant access to any ongoing conversations you have. It also makes it easier for your messaging notifications to stand out from others, ensuring you never miss an important text ever again.
Speaking of messages and notifications, Android 11 makes it possible to send images from the notification shade when replying to a message.
What's new with permissions in Android 11?
Looking back on Android 10, one of its highlights was its improved handling of app permissions. Android 10 gave users more control over applications and what they could access, and Android 11 keeps this train rolling with a wonderful new addition.
Now, when an app asks for permission to use sensitive features like your location, microphone, or camera, you can choose to only grant it access on a one-time basis. The app will be able to use that permission during that instance of you using the app, but the permission is revoked as soon as you leave it. The next time you use the app, and it wants to use that permission, it needs to be granted access again.
Giving apps permission to these aspects of your phone should not be taken lightly, so we're thrilled to see Google giving users more control over their data like this.
On the subject of permissions and privacy, we had the opportunity to sit down and talk with Charmaine D'Silva — Product Manager and privacy specialist over at Google. She helped give us a deeper understanding of how some of these features came to be and why they're so important. If you have a few minutes to check it out, the interview's definitely worth a read.
Does Android 11 have a built-in screen recorder?
For the past few Android releases, we've been patiently waiting for Google to add a built-in screen recorder. It's not something you'll use every day (if ever for some people), but the fact that such a basic function isn't baked into Android at its core is getting annoying.
Thankfully, Android 11 finally changes that. This Android version does include the feature, accompanied by a clean UI and toggles for recording audio and showing touches with your recording. If you want to know how, here's our guide on how to record your screen on an Android device.
There's not much else to say about this, other than the fact that we're glad we can finally put this feature request to bed.
Is Android 11 compatible with folding phones?
If there's been a place of notable change in the Android space, it's been with displays. Companies are constantly making advancements to offer the best and most exciting smartphone screen possible, and as great as this is, Android needs to catch up with better support for all of these new additions.
Folding phones are proving to be quite popular so far, with Samsung in particular intent on turning this into a mainstream category with the launch of the Galaxy Z Flip 3 and Z Fold 3. The latest foldables feature Android 11 out of the box, and leverage the new additions that Google introduced last year, including the "hinge angle sensor" so apps can easily detect the hinge of these folding phones. With this information, developers can adapt their apps to work around the hinge and create unique experiences because of that (like how Google Duo changes its UI when you do a half-fold on the Z Flip 3).
The other big upgrade has to do with faster refresh rates. It's no longer uncommon for phones to ship with screens that refresh at 90Hz or 120Hz, and Android 11 allows developers to take better advantage of these powerful displays. Developers can select which refresh rate their services should run at, and if the developer determines their app looks best at 90Hz or 60Hz, they can make that decision and have the phone's display change its refresh rate accordingly when using that app.
How does Android 11 work with 5G?
5G is finally starting to make its way to people, and more and more folks have started connecting to the next generation of wireless data. To ease the transition, Android 11 adds a very important "Dynamic Meterdness API." That may not sound very exciting on paper, but it essentially allows phones to take full advantage of all the power 5G brings.
If the API detects that you're connected to an unlimited 5G signal, you'll access the highest possible quality for videos and graphics. The potential for 5G is pretty darn cool, and this API ensures you take full advantage of the speeds available to you.
What phone should I get for the best Android 11 experience?
Whether you want to be among the first to get Android 11 or experience it the way Google intended, the Pixel 5 is the phone for you. It's the newest flagship Pixel currently available, and if you prefer metal over plastic or glass, it's a hard phone to ignore.
The Pixel 5 is all about delivering a flagship-quality Android experience for a relatively low price, and in these regards, it succeeds tremendously. Google crammed a lot into the Pixel 5, including phenomenal cameras, an OLED display, good performance, long battery life, and more. The design is a little plain, but the phone's also a great size for one-handed use.
Samsung's 2021 flagship portfolio is also one to consider, with the Galaxy S21 Ultra offering a massive 120Hz AMOLED panel, high-end hardware, and standout cameras.
When is Android 12 coming?
The Android 12 beta 4 update is now live, and the OS is the biggest visual change in Android's history. Google is rolling out the new Material You design aesthetic, giving you much better customizability and new privacy features.
The key highlight is that you now have a color palette that lets you change system-wide colors to your liking, including the notification shade, volume controls, lock screen, and more. The notification shade has a cleaner design, and there's a dedicated snooze button that lets you mute notifications with ease.
Android 12 is also set to add scrolling screenshots, but the feature isn't quite live at this moment. And while the home screen UI itself is unchanged from Android 11, there's now an option to set a 4x5 grid. You can also easily share Wi-Fi with Nearby Share, making it easier for others to connect to your Wi-Fi network.
You can install Android 12 on your phone right now on your Pixel, and the beta 4 build is stable enough to be used as a daily driver. If you're not on a Pixel, here's what you need to know about Android 12 on Xiaomi, OnePlus, OPPO, Vivo, and other phones.
Have you listened to this week's Android Central Podcast?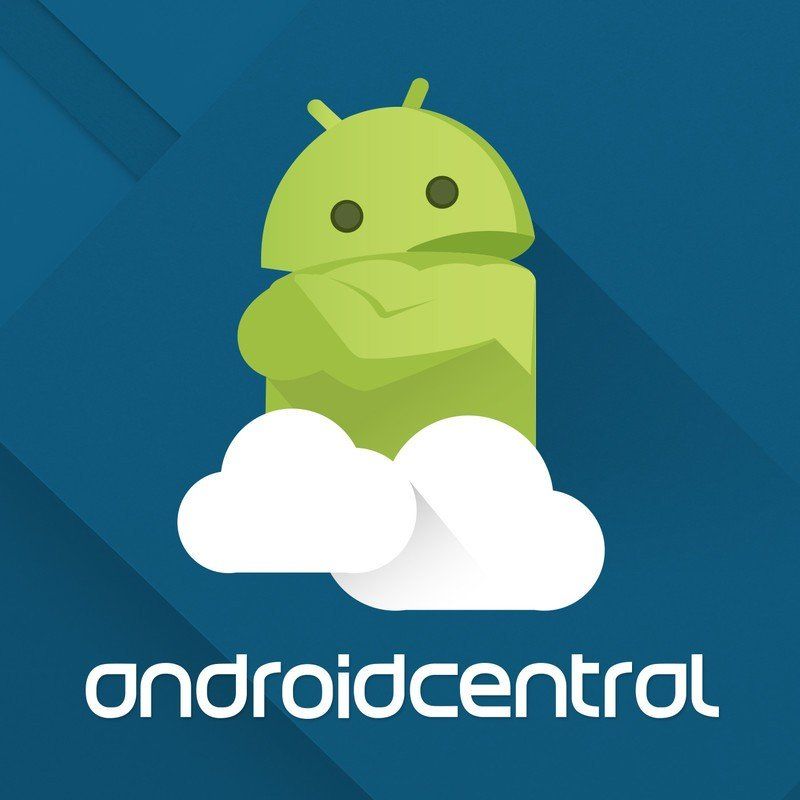 Every week, the Android Central Podcast brings you the latest tech news, analysis and hot takes, with familiar co-hosts and special guests.
Get the Android Central Newsletter
Instant access to breaking news, the hottest reviews, great deals and helpful tips.
Harish Jonnalagadda is a Senior Editor overseeing Asia at Android Central. He leads the site's coverage of Chinese phone brands, contributing to reviews, features, and buying guides. He also writes about storage servers, audio products, and the semiconductor industry. Contact him on Twitter at @chunkynerd.
I've been running Android 11 on my 3XL for a few weeks now. Works pretty well overall. Couple minor issues but in general it's very solid for a DP.

I've got dev 4 preview on the 2 XL. So far it's fine. I'm going to give it another 24 and if nothing major crashes I'll roll with it.

I pretty much abandoned this site due to all the terrible ads and the terrible layout and the regurgitated articles but I was just scrolling thru "article" headlines. So, AC, are you proud of what you've done to the site?
Articles used to have 200 comments, now they have 1, 2, maybe 6 on a busy article.
Good job.
even something as big as a new OS, gets zero attention on this site now.

CrackBerry's articles still get alot of comments considering there's no more the BB10 OS to talk about or now phones being made.

I maintain my view that when Phil left years ago is when this site starting going waaaaaay downhill... This site is a dumpster fire...

I wish they had fixed the bugs they introduced with Android 10 first. My Google assistant keeps using English pronunciation on local language text read aloud. My Android Auto keeps controlling volume automatically for music playback and navigation in the most terrible way setting music to loud while there is still navigation, cutting navigation short, already taking away speech volume control by the time speech started. Waze lost its auto navigation capability. This all worked flawlessly with Android 9 and standalone Android Auto. Can't wait to see what Android 11 is to bring.

Those things aren't linked to Android 10 but the specific services themselves

Their forced usage is linked to the OS itself. If the OS forces me to use a buggy service as opposed to a previously working solution, I won't hail the OS management at Google.

Only if I knew what I was getting!
My Galaxy S10e just got Android 11 last Saturday.
My Launcher 10 is as stuttering and laggy as it used to be during SmartView casting to TV in Android 10. The OS in general is slower and the UI is less responsive. The worst thing is that it is stuttering in the camera app as well, sometimes I don't know if the app had locked up, or recording is actually still being done. And it isn't the UI only, all the recording made are stuttering during playback as well, so I can forget my phone as a video camera basically.
Android Auto now at least uses the Google Assistant instead of telling me to enable it only. But the assistant is still not supported in my locale, so I can only dictate addresses in Engligh, so no practical improvement there. I am stepping closer to switching back to Apple in one and a half years after using my S10e perfectly with Android 9 for two months.

Oh, and the Android 11 installer overwrote numerous equivalent setting to OS default. I am still checking if above issues have to do anything with app usage statistics being dumped and default set adaptive battery usage wrecking certain apps as being rarely used apps suddenly.

Android is becoming boring now and now iOS 14 is looking more interesting.

Probably none of the features that Android has had for years.

The option to change the default apps is a big deal on iOS but you'll tell me Android has had this for years but I don't change my default apps because on my 7T because I'm happy with Google's apps and it'll be the same when I return to iPhone and intend to go full on into the Apple ecosystem which is just better than anything on the Android side. Come back to me when Wear OS is at the level of the Apple watch.

Please don't come on an Android site to spread your iSheep thoughts. And your logic is broken. "Android is boring because iOS is finally catching up and WearOS is not modern".

ISheep ? Really ? We are still calling people names based on what phone OS they use. Grow up you bully. And for the record there are lots and lots of features that Google has borrowed from Apple so get of your high horse.

the option to change your default app as been there for a long time with android i changed from using chrome to using the new edge browser. so i hanged the default app for the browser.

Still no scrolling screenshot?

Android 11 wow how about we just get 10 released and go from there ,I've never heard of Samsung dropping the ball so badly A70 running a December security patch from last year . How is this even possible 😣. Feeling seriously ripped off

Not like you didn't know when buying a Samsung

What a waste. Nothing there of interest.

Where is local assistant? When was that announced? You guys know what I'm talking about? Maybe it is called Native Assistant. Android Auto still sucks.. Android 10 broke voice activation of google assistant I thought a new phone would fix it... NOPE.... Oh well Anyway, I have the LGV60 and I am actually new to LG (coming from Samsung) I am just confused about this update because... My phone already has built in screen recording
and has asked me about only allowing permissions while the app is in use. Is this something that LG has had for a while or what? Just not sure how I have it.

Android 10 is full of bugs and now we at android 11 , dont know whats the rush

And so does Android 11. I HATE the gesture based interface BTW. You can't use the f'n phone until you learn them.....

Android 11? In Russia, people still use Android 8. I have a Motorola E5 +. I cannot buy a new smartphone with pure Android 10, simply because they are not available for sale. Although in the US they sell for only $ 300. In Russia, pure Android only on Motorola smartphones. But their distributor is the Chinese Lenovo. They don't try to sell Motorola smartphones at all. I don't think we need a too complex and resource-intensive version of Android for phones. Now on smartphones there are a lot of useless and frankly colored garbage. But the privacy and security of information is disgusting. It is monstrous that everyone has already come to terms that the smartphone in your pocket is a spy.

I wish Google would bring back phone-call recording! Why is that not allowed anymore? I sometimes have important conversations and have the need to record (with permission of course) and until Android 8.0 that was possible via several apps, but since version 9.0 and up, Google dropped the ball and blocked this capability! It annoys me terribly!

Samsung S20 5G, android 11. How does one set the preference for wifi 5ghz. At the moment it simply defaults to 2.4. Help appreciated, txs

Why do you look like a discount store knockoff Bill Clinton?

Is it just me or do you find battery use on the Samsung A71 5G to be a lot faster with the Android 11 update? It seems to be the case.

Android 11 update? Does it good for my battery? Hope it works

Someday I'll get to check out Android OS 11 (Motorola has it on the Moto G Pro in 🇬🇧 , so that's the equivalent to the Moto G Stylus (2020) 🤔

Talk about re-cycling an old article. Mother's day must be a slow workday. :-)

How things have changed, I'm liking Android 11 on my S20 FE so far.