Samsung One UI 3.0 & 3.1 (Android 11): Everything you need to know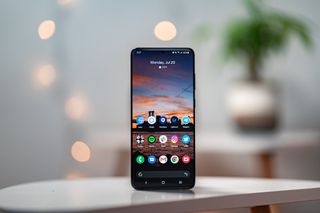 (Image credit: Hayato Huseman / Android Central)
One UI 3.0 — Samsung's custom interface for Android 11 — is here. With most of its 2020 phones now receiving the update, Samsung's well underway with its update process for the new software. The stable release has made its way to the Galaxy S20, Note 20, S10, Note 10, and dozens of other Samsung phones, and it landed on tablets as well.
One UI 3.0 comes with exciting new features, subtle UI tweaks, and optimizations across the board. Here's what you need to know about the One UI 3.0 update, the list of eligible phones that are getting the stable update, and when you'll get the stable OTA update on your Galaxy phone. With the Galaxy S21 series offering One UI 3.1 out of the box, Samsung is making that particular build available to its older flagships, so let's see what One UI 3.1 brings to the table as well.
The default choice
(opens in new tab)
A standout flagship in 2021
The Galaxy S21 Ultra has a gorgeous design with a metal housing for the camera, the latest internal hardware money can buy, and gets all the latest innovations that Samsung has to offer. It takes great photos in any lighting, has a large battery that easily lasts a day, and will get three years of Android updates.
When will my Samsung phone get the One UI 3.1 update?
If you purchased a Galaxy phone within the past couple of years, chances are you'll get an update to One UI 3.0 or 3.1. That includes not only flagship devices, but also all of Samsung's cheap Android phones.
On December 2, 2020, we started to see the first trickle of One UI 3.0 making its way to devices with the Galaxy S20 on Verizon getting the update. Just one day later on December 3, Samsung announced (opens in new tab) that One UI 3.0 was globally rolling out to the Galaxy S20, S20+, and S20 Ultra in the United States, Korea, and select global markets.
On December 8, the T-Mobile versions of the Galaxy S20 series started receiving the stable One UI 3.0 update. As for other Galaxy handsets, the Note 20 series, the S10 series, and the foldables will be next with an update in January. Starting in March, we'll see One UI 3.0 start making its way to phones in the Galaxy A and Galaxy M series.
Starting December 14, the Galaxy Note 20 started receiving the One UI 3.0 stable update. The rollout is kicking off with the AT&T models of the Note 20, but should make its way to other variants and unlocked devices shortly.
On December 22, Samsung started delivering the One UI 3.0 update to the Galaxy S10 Lite, unlocked Note 20 models in the U.S., and the foldable Galaxy Z Flip 5G.
From December 23, the update started going out to the mid-range Galaxy A51 and M31, with the rollout starting in India and Korea. Starting December 27, Samsung kicked off the stable update for the Note 10 and Note 10+ in the U.S.
On January 4, Samsung kicked off the One UI 3.0 update to the S10 and S10 Lite in the U.S. Starting January 6, the stable One UI 3.0 build began rolling out to the Galaxy S20 FE and Note 20 Ultra in India, with Samsung kicking off the update for the Exynos models as well.
Starting January 18, Samsung kicked off the One UI 3.1 update to the Galaxy Tab S7, the first tablet in its portfolio to switch to Android 11. Samsung also started rolling out the One UI 3.0 update to the Galaxy S10 phones in India from January 20.
All through February, Samsung started rolling out the One UI 3.1 update to its older phones in lieu of One UI 3.0. The Galaxy Note 10 Lite, Tab S6, and the Galaxy A71 have all received the stable release of One UI 3.1 based on Android 11 instead of One UI 3.0, and that is great to see.
All through March, Samsung delivered the One UI 3.1 update to its 2020 and 2019 flagships around the world. The Galaxy S10, Note 10, and last year's Galaxy Fold 5G and S20 have all made the switch to One UI 3.1 along with the Galaxy Tab S6. Samsung has also lavished attention on the mid-range Galaxy A71, rolling out the update in most global markets, and the budget-focused Galaxy M51 and M31s.
Starting March 15, the One UI 3.1 update rolled out to the Galaxy A50 and A50s in most Asian markets. The Tab S6 Lite also started getting the stable update, along with the Galaxy A70.
From May 1, T-Mobile started rolling out the One UI 3.1 stable release to its version of the Galaxy S10 and S10+. The unlocked models received the update at the start of the year, but it's good to see the carrier models also switch to the latest version of One UI 3.1, albeit a little bit later than usual.
Starting May 3, Samsung rolled out the One UI 3.1 update to the entry-level and budget models in the Galaxy A series. The Galaxy A01, A21, A21s, A51, and A71 started receiving the stable build in most global regions.
Samsung continued the rollout for Galaxy A and M devices and older tablets all through May, with the likes of the Galaxy A02, A30, M11, and Tab S5e switching to One UI 3.1.
At this point, Samsung is well ahead of its update schedule. Here's the full One UI 3.0/3.1 roadmap:
December 2020
Galaxy S20
Galaxy S20+
Galaxy S20 Ultra
January 2021
Galaxy Note 20
Galaxy Note 20 Ultra
Galaxy S20 FE
Galaxy Z Fold 2
Galaxy Z Flip
Galaxy Note 10
Galaxy Note 10+
Galaxy S10
Galaxy S10+
Galaxy S10 Lite
February 2021
March 2021
Galaxy Note 10 Lite
Galaxy Tab S7
Galaxy A51
Galaxy M31
Galaxy M30s
Galaxy M21
April 2021
May 2021
Galaxy Tab S6
Galaxy Tab S6 Lite
Galaxy A80
Galaxy A71
Galaxy A70
Galaxy A31
Galaxy A21s
June 2021
Galaxy Tab A
Galaxy A11
Galaxy A01
Galaxy A01 Core
Galaxy M11
July 2021
August 2021
Galaxy Tab Active Pro
Galaxy Tab A 10.1
Galaxy A30s
Galaxy A20s
Galaxy A20
Galaxy A10s
Galaxy A10
What's new in One UI 3.0?
Samsung isn't making a lot of design changes in One UI 3.0, with the overall aesthetic similar to One UI 2.5. That said, there are a lot of exciting new features, including the ability to long press an app to see all associated widgets and add them to the home screen, and a double tap gesture anywhere on the home screen to turn off the screen.
One UI 3.0 is also getting the Conversations view that debuted in Android 11, and the persistent media player. You also get better auto-focus and exposure controls in the camera, the option to customize the call screen with your own pictures and videos, device usage trends in Digital Wellbeing, and a lot of new Bixby Routines.
The One UI 3.0 changelog gives us a detailed look at all the new additions, including changes to the lock screen, accessibility, DeX, Samsung Internet, and more. There are a ton of small additions that make Samsung's skin even better.
Here's the full changelog:
Home screen
Touch and hold an app to add an associated widget
Turn the screen off by double-tapping on an empty area of the Home screen. You can turn this on in Settings > Advanced features > - Motions and gestures.
Lock screen
Dynamic Lock screen now has more categories, and you can select more than one.
Lock screen widgets are improved.
Quick panel
See your conversations and media more conveniently in their own sections when you swipe down from the top of the screen.
AOD
Always On Display widgets are improved.
Accessibility
Get quick access to the most important accessibility settings during device setup. - Get recommended accessibility features based on what you use.
Set the Accessibility shortcut more easily in settings.
Sound detectors now work with your SmartThings devices such as TVs and lights to give you more visible
Samsung Keyboard
You can find the keyboard settings more easily under General management in Settings, and the settings have been reorganized to put the most important ones first.
Samsung DeX
You can now connect to supported TVs wirelessly.
New touchpad multi-gestures let you change screen zoom and font size more easily.
Internet
Added ability to block websites from redirecting you when you tap the Back button. - Added warnings and blocking options for websites that show too many pop-ups or notifications.
Rearranged menus to make things easier to find. - Added several new add-ons, including one that translates websites.
Added option to hide the status bar for a more immersive browsing experience.
Increased maximum number of open tabs to 99.
Added ability to lock and reorder tabs.
Improved design for tab bar which is now supported on all devices.
Ended support for Samsung Internet edge panel.
Contacts & Phone
Added an option to help you quickly delete duplicate contacts.
Enhanced the search experience.
Phone/Call background
Added the ability to customize the call screen with your own pictures and videos.
Messages
Created a Trash bin to store recently deleted messages.
Call & Text on other devices
Added the ability to turn Call & text on other devices on or off with Bixby Routines.
Calendar
Events with the same start time are now shown together in month and agenda view.
Reorganized options for adding and editing events.
Improved layout for full screen alerts.
Digital wellbeing and Parental controls
Added trends to your weekly report. You can see how your usage has changed since the previous week and check your usage time for each feature.
Added phone usage time while driving to the weekly report.
Added a lock screen widget so you can check your screen time without unlocking your phone.
Added separate profiles for personal and work modes so you can track your screen time separately.
Camera
Improved auto-focus and auto exposure functionality and usability.
Improved stabilization when taking pictures of the moon at high zoom levels
Photo editor
Added the ability to revert edited pictures back to their original versions.
Bixby Routine
Grouped preset routines help you get started quickly and learn how to build your own routines quickly
You can now see what actions are reversed when a routine ends.
New conditions have been added, such as a specific start time, the disconnection of a Bluetooth device or Wi-Fi network, a call from a specific number, and more.
New actions have been added, including talking to Bixby and accessibility actions.
You can add a customized icon for each routine and add routines to the Lock screen for quick access.
What about One UI 3.1?
Samsung unveiled its 2021 flagship Galaxy S21 series on January 14, and these phones run One UI 3.1 based on Android 11 out of the box. It comes with a few changes and feature additions, including the ability to add Google Discover feed to the left of your home screen. There's also Digital Key Plus tech that leverages UWB in the Galaxy S21+ and S21 Ultra as a virtual car key for select BMW models.
The default choice
(opens in new tab)
A standout flagship in 2021
The Galaxy S21 Ultra has a gorgeous design with a metal housing for the camera, the latest internal hardware money can buy, and gets all the latest innovations that Samsung has to offer. It takes great photos in any lighting, has a large battery that easily lasts a day, and will get three years of Android updates.
Have you listened to this week's Android Central Podcast?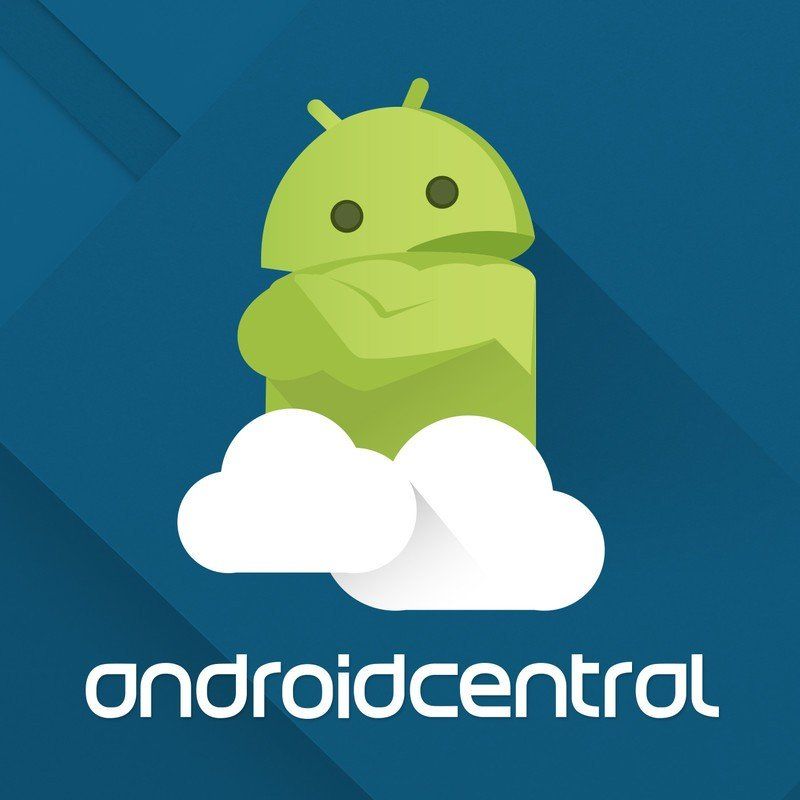 Every week, the Android Central Podcast brings you the latest tech news, analysis and hot takes, with familiar co-hosts and special guests.
Android Central Newsletter
Get instant access to breaking news, the hottest reviews, great deals and helpful tips
Joe Maring was a Senior Editor for Android Central between 2017 and 2021. You can reach him on Twitter at @JoeMaring1.
I don't even have One UI 2.5 for my S10 lol :(

Samsung has significantly improved their update program for new-ish devices. But if your device is more than one generation old, you're put on the back burner.

I got 2.5 on the S10 months ago. It's more a case of which part of the world than Samsung exactly.

More a case of carriers delaying it, here it took about 4 months after Samsung announced the release.
Wish Android manufacturers would do the same as Apple and just released updates directly.

Maybe your carrier is to blame?

My S10+ unlocked US received the 2.5 update this morning with a second September patch.

Android 11 will be the benchmark for me. If Google does not give me back speech recognition through Android Auto for my locale that it just removed back in February this year, I'm switching to iPhone with my next mobile.

Nobody cares. Go ahead and switch

Google giveth, and Google taketh away. This is nothing new. You can't rely on Google to be consistent for more than one product cycle.

It's at times like this I think of a close friend of mine. Knowing her track record her phone is most likely still running Android Nougat 🙂(she's happy and that's what matters). This will be the last major update for my Note 10 Plus which I'll sell late next year. I think I've enjoyed using it more than my Note 9 .

Your friend may have no interest in new OS features, but she should at least be aware of the importance of security updates.

True but she won't care because she won't understand what this means. Same for people who stick with old Windows versions, old Office versions, old MacOS versions.

I've got the August 2019 Note10+ too and according to a recent Samsung edict, it'll now be software-supported for 3 years. So, if it came with v.9 I believe we should be getting up to v.12 by August 2022. Also, by the time I *need to* replace, I hope the massive, ugly rear camera ISLAND trend would have disappeared.

Actually, the Note 10+ will also receive Android 12, so don't sell it just yet!

Note 10 Plus will also get Android 12. Samsung extended it to three years from the S10/Note 10 series.

Samsung makes it sound revolutionary; I've had the "double knock to sleep" feature for ages now with Nova. Albeit, it's an "add-in", but it begs the question why has Samsung only just now thought of making it a baked-in feature? Gasp! Is Samsung FULLY morphing into Apple (a seemingly lifelong dream of theirs). That said, it's good for those unaware of launchers. But guess what? It's likely those same folks wouldn't be diving into Settings to customize their devices.

Because it's hardly a revolutionary feature. You now have it out of the box. Most don't install Launchers. I do.

Double tapping the screen to wake and turn it off has been a feature of LG phones for a long time. It's the feature I miss the most if I go with another brand. Hard habit to break.

It's also a feature you could have added to any Android phone fairly easily, for many many years now, if you wanted to... ¯\(°_o)/¯

Double tap to wake is already available. They are just adding the sleep portion now.

Not seeing the S20 FE in the list....

With all the hype it got does this mean Samsung have shafted S20 FE users? Surely a mistake if the A series is getting it.

I got my update yesterday on 28. December for my Galaxy 20FE (Denmark).

As usual, Canada is left out of the beta loop and the stable loop initially...siiigh....we buy your products too Samsung...why no love for Americas adorable (and sane) cousins?

You're annoying AF and they see through your nice guy facade.

I don't see the S20 FE, what gives?

The Samsung Members app has it listed for January. They really should update the article.

Are we going to be able to use USB camera or record a phone call ?

Should I assume that you somehow aren't aware that there are numerous apps/add-ons/etc available which will enable you to record a phone call, and that the vast majority of them 1) are free, and 2) have been available for several years?

How come the FE20 isn't listed for said update?

I got my update yesterday on 28. December for my Galaxy 20FE (Denmark).

The official release from Samsung says February for Galaxy S10, S10+, Note 10/10+, and the Galaxy Fold and Z-Flip. This article has misinformation.

so a bunch of stuff that could have just been app updates instead of an os update?

I now have this HORRIBLE update on my Note 20 Ultra and it makes me want to sell my stupid phone. I enjoyed having the calender on my always on display, but it's no longer an option. More importantly, I HATE having to look at the camera cutout, especially when playing games or watching something on my phone.
Why would Google/Samsung take away the ability to hide the camera cutout????!!!! WHY???!!! I wish I didn't have this stupid update and could go back to how it was before. Just a bunch of idiots that need a job so they create these updates that do nothing.

I'm with you on this. This is my last Samsung device! The UI 3.0 is butt ugly and the only good thing about this update is the personalized call screen. And even that is not perfect.

I didn't see any related info. about the ability to move apps to the SD card. I purchased a Tab A7 along w/ a 256GB SD card and guess what, I can't move any apps to the SD card. I miss my of Tab 3. Guys fix that please, what is the point of having an internal SD card if you can't move photos and apps to it.

I have a Galaxy 20FE. It's not all app, that can be moved to the SD card. But some can like before the new update.

You should avoid this update if at all possible. It causes major WiFi issues on the S20 that makes the connection completely unstable. I reported this to Samsung during the Beta, but never got a response, and now that it is out in the wild tons of people are reporting the same issue.

One UI 3.0 in Note 10 + 5G done!

The 9 series got its two years of support. Now it's days of getting updates are almost over.

Having a bit of a heart attack, just ran the update and now my phone keeps trying to restart and won't turn on.
really regretting the update right now because it's been over an hour and my phone just keeps trying to start and then rebooting. Note Ultra+

I just got the update on my Note 10+ to Android 11 & 3.0 UI and discovered NO option to eliminate front facing camera hole cutout, we are now stuck with UGLY looking black dot on the front screen, & there is NO option for custom ring tone - dear friends at AC, I hope you can make some noise to Samsung

So note 9 doesn't even get the love huh....? And soany people still have note 9s. If you think I'm buying that crappy s21 series you telling lies.🎯🗞️🥀

Just got the update on my Vzw S10+. Everythings running fine so far. Not impressed with the color options for the lock screen clock.

So this is what I'll be expecting on my Galaxy S20 FE tomorrow , when it arrives. Amazing.

Although article says Galaxy A71 wont be getting Android 11 / One UI 3.1 update until May 2021, I received it today in Canada on unlocked A71 purchased from Best Buy (Build #RP1A.200720.012.A71WVLU2CUB5)

This article is all over the place. It jumps from 3.1, to 3.0, back to 3.1. There is no flow at all. It is more incoherent than Joe Biden at a presser. Start from scratch, write chronologically, and let us know where each phone, in each region stands. The S20 FE 3.1 update in the US was delayed, got it, then removed due to a bug, and no update have been given since.

One ui 3.1 is very buggy. Please give me back 3.0 or push 3.1 to all phones so issues can become more noticeable and samsung will fix them.

The issue with OneUI is the ads. It's adware. Samsung Experience on my Note 9 was really good, and I wish I could revert back to Android 8.x on that phone. It was clean, and the battery life and RAM usage was much better. Once the One UI update came out, there were ads everywhere. This is why I went to iOS. Paying $1,000+ for an adware phone just isn't cutting it for me. Paying $1,000 for a phone thats great and having it turned I to an adware platform via a software update should be criminal. The Samsung Account system (without which you're going to struggle to properly configure your phone) exists largely to enforce this. As long as these phones advertise harder than a Facebook feed, I'm staying with Apple.

The issue with One UI for me is it's too cluttered and don't need the Samsung duplicate apps that are mostly inferior to Google's own apps, the only Samsung app I'd rate as better than Google's own is Samsung Internet but the flaw in enlarging the font which makes headers cropped and certain texts merge into an unreadable mess so I had to switch back to using Chrome which syncs better across devices too so I'll be sticking with Chrome.
Android Central Newsletter
Get instant access to breaking news, the hottest reviews, great deals and helpful tips
Thank you for signing up to Android Central. You will receive a verification email shortly.
There was a problem. Please refresh the page and try again.