LG has officially stopped selling phones in China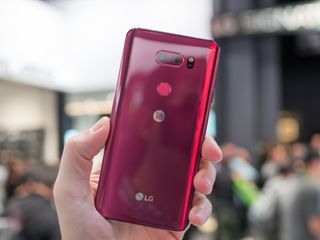 For the past 11 quarters, LG's mobile division has been bleeding money. This has resulted in executive shakeups and rumored delays of the LG G7, and amidst all the current drama, it's been reported that LG's mobile division has officially left Chinese markets.
Chinese news network Sohu recently confirmed this, getting a representative at LG's Beijing office to say "LG mobile phone business has quit China."
While that may sound like a huge blow to LG, it's really not that surprising when you look at what was previously being offered in the country. The most current phone listed on LG's Chinese website is the LG G5 SE – a less powerful version of the original G5 that was released back in May of 2016.
LG will continue to sell other consumer electronics in China, but as of now, its smartphone business is officially over. It's unclear if this is a decision of LG's recently appointed CEO for its mobile division, but if sales in the country were so stagnant that no new devices were released in 2017, it probably makes the most sense for the company to cut its losses and focus on markets where sales are a lot more substantial.
We're not expecting LG to unveil its G7 flagship at MWC later this month and instead could see an upgraded version of the V30 with new AI features.
Joe Maring was a Senior Editor for Android Central between 2017 and 2021. You can reach him on Twitter at @JoeMaring1.
I'm sure LG just can't compete with all those great Chinese phone makers on their home turf. Better speced and cheaper prices. This is a smart move on the part of LG. Leave that infertile ground to the likes of Apple.

The only thing that saves LG'S mobile division is their sales of TV'S & appliance's Always in the black. Mobile always in the red!

I haven't seen anyone with an LG mobile in an extremely long time, thought they had already stopped selling fones in Europa?

Nope. LG phone's are readily available in Europe

LG lost its way a while ago.. Same as HTC
Android Central Newsletter
Thank you for signing up to Android Central. You will receive a verification email shortly.
There was a problem. Please refresh the page and try again.