Hisense Pulse Google TV box to arrive in November, cost just $99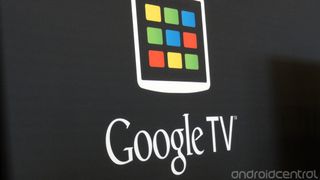 Just a couple of days ago, we heard word of a forthcoming $99 Google TV box from Hisense. Besides the existence of such a device, we knew very little else, only that we would be able to see it for ourselves at this weeks IFA show in Berlin. Now though, we not only have a name, we have an official announcement and release schedule for the Hisense Pulse.
Arriving in mid-November, the Pulse will retail at the $99 mark we'd previously heard. Spec wise, the Pulse will support resolutions up to and including 1080p, have USB and HDMI ports, Ethernet and WiFi. The remote will be double sided, with a full QWERTY keyboard on one face, and a touchpad plus a dedicated Netflix button on the other. You can find the full press release after the break.
I WANT MY TV, INTERNET, GAMES AND MORE: HISENSE LETS CONSUMERS HAVE IT ALL WITH THE NEW HISENSE PULSE WITH GOOGLE TV
Hisense Pulse with Google TV brings Apps, Web, Search and live TV in a flexible package, allowing consumers to upgrade any TV for enjoying a broad range of rich content.
Suwanee, Georgia, August 27, 2012 - Offering the highest level of operating performance, standards-based compatibility and freedom of choice in home entertainment, the Hisense Pulse with Google TV connects to any television with an HDMI input and enables consumers to enjoy the richest web, search, apps and TV content experience possible. Hisense USA, maker of highly affordable consumer electronics products for the US market will debut the Hisense Pulse with Google TV in North America this fall after its official unveiling at IFA, Germany, August 31st- September 5th.
The new Hisense Pulse with Google TV offers true plug-and-play versatility, with easy set up and connectivity right out of the box. Built on Android, Google TV brings TV-optimized versions of your favorite Google services: Chrome, Google Play, Search, TV & Movies and YouTube. Similar to the way Google Search finds web content, Google TV delivers a new way to find what to watch on television. Google TV can intuitively search and sort through millions of channels and shows across live television, content services, your home network, apps, and the web, discovering and delivering what is most meaningful to each viewer. Supporting content and screen resolutions from 480i up to 1080p, as well as H.264, MPEG-4 and AVC formats, the Hisense Pulse with Google TV brings users the most flexible platform available for home entertainment today. With Picture-In-Picture and Picture-Outside-Picture you can simultaneously watch while searching the web or social networking.
"This box effectively bridges the gap to the latest in home entertainment, without the need for expensive hardware upgrades," said JoAnne Foist, Director of Marketing at Hisense USA. "Most people have at least one HDTV in their home and with the addition of a Hisense Pulse with Google TV, we offer the liberty of accessing not just TV, but a host of streaming content, web surfing and TV apps (such as Pandora Radio, CNNMoney, Motor Trend, and Thuuz) that are available in Google Play. Compared to other streaming devices, the Hisense Pulse with Google TV allows consumers to experience a new level of smart content discovery and viewing recommendations. Hisense delivers a low cost device that provides the outstanding performance and quality for which our brand is known."
The Hisense Pulse with Google TV features various connectivity options, including HDMI input and output, USB, Ethernet and built-in Wi-Fi. Also included in the box is a double sided remote control featuring a built-in touchpad and dedicated Netflix button on one side and a QWERTY keyboard on the other side allowing easy web and search features. The Hisense Pulse with Google TV takes up very little space (4.5" square x 1.4" tall), and weighs in at just 1.5 pounds. Power consumption is only 20 watts while operating, and less than 1 watt during standby mode. In addition to the consumer benefits, Google TV's platform also allows content providers an easy, scalable platform to bring Android apps to a growing audience, enabling them to engage directly with users.
"For consumers who already have an HDTV and want to enjoy all the benefits of streaming content, the convenience of web access and apps, Google TV is the answer," continued Foist. "It allows users to take advantage of their existing cable/satellite TV subscriptions and their existing high-definition TVs to bring many features straight to their fingertips. The lines between traditional TV and Web content are blurring - people want to watch all types of content, and the Hisense Pulse with Google TV provides exactly that."
The Hisense Pulse with Google TV will be available in mid-November 2012 at select retailers with an MSRP of under $99. In addition, Hisense produces a range of integrated consumer electronics devices. For more information, visit www.hisense-usa.com.
Android Central Newsletter
Get instant access to breaking news, the hottest reviews, great deals and helpful tips
From what I have seen, the Vizio Google TV box is a little slow so I think we may need to put better processors and more ram into these boxes and go for $150 price point. I love the $99 threshold, but only if performance is great...and it seems like it isn't. Or we need some project butter on Google TV

There's been all this work to bring tablet and phone together. Maybe the next step is a TV and desktop experience being brought into the same fold. Maybe 4.2, or whatever we see around the next Nexus time will improve Google TV usability (and Project Butter).

Definately agree with this statement. The Vizio Google TV is not just slow, it's appaulingly slow. It needs some Butter and more support from the development community. It would be nice if applications could just be ported over easily to a large screen if new graphics are presented. This is the first Google product that I am dissapointed to have purchased thus far. It's lacking quite a bit.

Well, 70% of people with smartphones have Android phones. This thing works with many of the apps you already love on your phone. Apple TV doesn't even have third party apps yet, does it?

Nope, but maybe they will push it when Google TV will get bigger, also there rumor of iTV update in September somaybe then, now it would be perfect moment where Google TV is still struggleing with devlopers and they having bigger userbase (i think?) Apple most likely will have a more trouble since iTV does not have much local storage for letting users pack apps without blocking storage used by other apps needed to play content. I belive they will relese new iTV optimized to run apps. but iTV might hit same problem as Google TV, since they not alone on this market and Samsungs's Smart TV seems to dominate, so it means they won't switch to Google TV..... sicne htye don't need Google here.

It does but 95% of them suck.

I only need to know one thing: local shared media streaming?

Hate to be a troll, but the press release says "MSRP of UNDER $99" . So, this should be selling for no more than $98.99. Makes sense? Anyway, I agree with most of the other comments above: cheap is nice but performance is important too. That said, I'm still waiting for the perfect Google TV device that just works out of the box and doesn't break the bank.
Android Central Newsletter
Get instant access to breaking news, the hottest reviews, great deals and helpful tips
Thank you for signing up to Android Central. You will receive a verification email shortly.
There was a problem. Please refresh the page and try again.