Google is under investigation for antitrust practices in India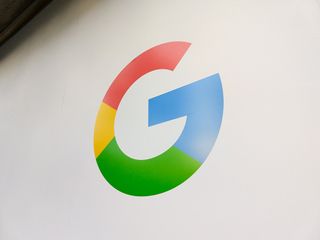 (Image credit: Android Central)
What you need to know
The Competition Commission of India began a full antitrust investigation into Google starting in mid-April.
After the EU case which fined Google $5 billion, it sets a good precedent for the case in India.
The investigation is believed to last a year with Google execs expected to be summoned by the CCI soon.
Google is in legal trouble again, this time in India with the Competition Commission of India, which has begun an antitrust investigation against the company.
According to two sources talking with Reuters, the CCI began looking into Google for abusing its power as the most popular mobile operating system and blocking rivals in India beginning in February.
By mid-April, sources confirmed it was decided there was enough evidence to launch a full investigation, although this information was never made public and the CCI has not responded to requests for comments. However, inside sources say the probe will last about a year, and that Google executives would likely be summoned to appear before the CCI in the coming months.
After a similar case in Europe where Google faced fines of €4.3 billion (around $5 billion USD), the CCI has a strong precedence for its case.
The EU case centered around Google requiring manufacturers that used the Android operating system to install Google Search and its Chrome browser for access to the Play Store, thereby giving Google an unfair advantage. Google has appealed the decision but has also agreed to allow Android users in Europe the ability to choose a different browser or search engine.
The amount of the fine the CCI could impose upon Google at this time is unclear. However, it has the power to impose a penalty of up to 10% from the last three financial years from the revenue of the products in question.
In this case, that could refer to Google's search engine and web browser, which it does not share its earnings for.
According to Gautam Shahi, a New Delhi-based antitrust lawyer,
This isn't the first time Google has run afoul of the CCI. Last year, it imposed a fine of 1.36 billion rupees ($19.46 million USD) against Google for search bias. The CCI also discovered that Google had been giving its commercial flight search function prominent position in search results. Google has since appealed that order, citing it would damage its reputation.
Android is used on 88 percent of the world's smartphones, and according to Counterpoint Research estimates, it will be on 99 percent of the smartphones sold in India this year.
A Google spokesperson said by making mobile devices more affordable, Android has given millions of Indians the ability to connect to the internet. Furthermore, Google will work with the CCI "to demonstrate how Android has led to more competition and innovation, not less."
Google hit with $1.7 billion EU antitrust fine for blocking ad rivals
Let me know when the US government steps up and holds google accountable.

Good. They need to be reined in a bit.
Android Central Newsletter
Get the best of Android Central in in your inbox, every day!
Thank you for signing up to Android Central. You will receive a verification email shortly.
There was a problem. Please refresh the page and try again.