Asus could be taking first Android Wear smartwatch to IFA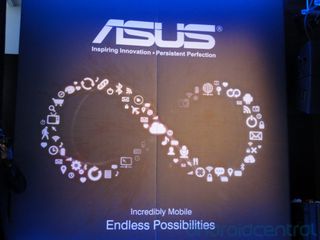 The IFA 2014 rumors continue and this time out its the turn of Asus to step into the spotlight. A recent report by Focus Taiwan claims that Asus CEO, Jerry Shen, told an investors' conference that the company could be debuting its first Android Wear smartwatch at the event in Berlin.
He also reportedly claimed the watch has been well received by Google for looking better than its competitors products and having a lower price tag. It isn't the first we've heard of an Asus smartwatch, nor is it the first time we've heard it could come with a highly competitive price tag. Either way we'll be live in Berlin next month to bring you it all.
Source: Focus Taiwan via PhoneArena
Moto 360 or this? Posted via Android Central App

Tooth fairy or the Easter bunny? We kinda have to wait to see them before making a decision don't we? Posted via Android Central App

+1 Posted via Nexus 7 2013 or Galaxy S5

Talk of a "competitive price point" has me very much intrigued. Posted from my TARDIS!

Is ASUS even known for good looking quality products? And I mean premium ones. Posted via Android Central App

Can it look less inspiring than a G Watch?

Eh. In the computer world I trust them over almost any brand due to quality. Posted via Android Central App

Um yeah they are Posted via Android Central App

Umm hello Asus zenbook prime Posted via Nexus 7 2013 or Galaxy S5

Yes, yes they are. Many people confuse them with Acer, which does make some premium products but also cheaper (although good) ones. Asus on the other hand has a strong reputation for making very nice premium products at reasonable price points.

They make some very beautiful products. Check out the ASUS Zenbook Infinity. Posted via Android Central App

http://www.androidcentral.com/sub-150-android-wear-asus-smartwatch-could...

I have been holding out for the 360, but being an announcement from Asus is imminent, that may sway my decision quite a bit. Good job Motorola dragging your feet getting it released. Posted via Android Central App

Asus Rocks! This should be interesting.
Android Central Newsletter
Thank you for signing up to Android Central. You will receive a verification email shortly.
There was a problem. Please refresh the page and try again.