The Anker PowerPort 5 Qi-certified wireless charger stand is down to $12.99 with code IWSTQM9B on Amazon. Without the code, this stand goes for $22 and regularly sells between that price and $20. Today's deal is the lowest you'll see without a code like this.
Gimme the Juice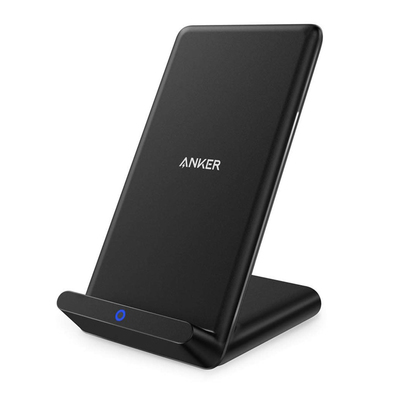 There's also a pad you can use that's on sale today from Anker. Really just depends on how you want your phone to sleep.
$12.99 $22.00 $9 off
If you'd rather get a pad instead of a stand, try out this other Anker device on sale today.
The PowerPort 5 charges any Qi-compatible smartphone with at least 5W of power and uses an advanced chipset to make it 10% faster than other 5W chargers. The stand works great with tech like Apple's Face ID so you can unlock while it's sitting there powering up. The stand also has built in safety features that keep your device from overheating and other stuff. It comes with an 18-month warranty from Anker.
We may earn a commission for purchases using our links. Learn more.