Yahoo revamps its app and web site for faster access to news and comments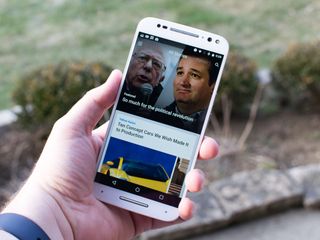 Yahoo is trying to make it easier to find news on its web site and mobile apps with a revamp of its interface. It's also rolling out updates to allow for quicker creation and browsing of comments from Yahoo's online community.
Yahoo stated:
Yahoo will also provide instant notifications when a major breaking news story is updated. It's also making changes for its comments interface:
The new update should be available for the Android version of Yahoo soon from the Google Play Store (opens in new tab).
Source: Yahoo
Ya who? Posted via the Android Central App

Nice Posted via the Android Central App

Sort of quaint how this company keeps limping along always trying to grab at the coattails of the big boys! All the while wondering which new Internet upstart is going to overtake them next Posted via the Android Central App
Android Central Newsletter
Thank you for signing up to Android Central. You will receive a verification email shortly.
There was a problem. Please refresh the page and try again.