Tripit update now shows trips you've already taken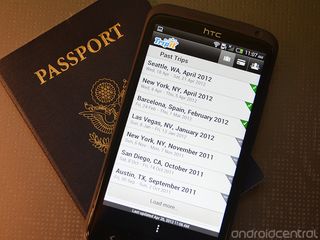 I've long raved about the merits of Tripit for those of us who travel frequently. It's indispensable for keeping track of flights, hotels, car rentals -- everything, basically. (And it's available in free or paid form, which is a plus.) But until now it's only really kept track of upcoming trips. And that's certainly the most important thing to keep track of. But there are plenty of times when I'd like to look back on past trips and know where I stayed and how I got there.
Tripit's taken care of that in its latest update. You can now see past trips and all of the attached itineraries. So if you stayed in a great hotel but can't remember the name, you don't have have sort through e-mails. Or maybe you want to give kudos for a particularly good flight. (Or maybe you just can't remember what city your were in. It happens.)
Me? I'm totally going to use it for bragging rights. But hopefully your use will be a little more humble.
More: Tripit Blog
Your link to the Play Store is broken; the link has play.google.com/store/ when it should be play.google.com/store/apps/. (Also, you called it the Android Market instead of the run-into-the-ground joke of striking it out and calling it the Play Store, but I don't mind that.) :) Grabbing TripIt now! I don't travel often but I'm doing so in a few weeks, so I look forward to having an excuse to try it out. /Kevin
Android Central Newsletter
Thank you for signing up to Android Central. You will receive a verification email shortly.
There was a problem. Please refresh the page and try again.