We've gathered all of the day's best deals on tech and more below to save you having to hunt them down alone. Most are limited in time, so make sure you don't miss out.
Amazon Echo Show - $179.99 (from $230)
The Echo Show has premium speakers and a vibrant 10.1-inch screen, allowing you to watch movies or videos with ease. That means you could keep it on your nightstand for at-a-glance notifications, or place it in your kitchen for easy access to recipe videos. Alexa with a screen is a whole new ballgame, allowing you to see lyrics to the song you're listening to, check weather forecasts, or even Skype your friends and family.
This is one of several Amazon Echo devices on sale today, including the rest of the Echo Show lineup (the Echo Show 5 and Echo Show 8)! Grab your new favorite smart gear today.
Big screen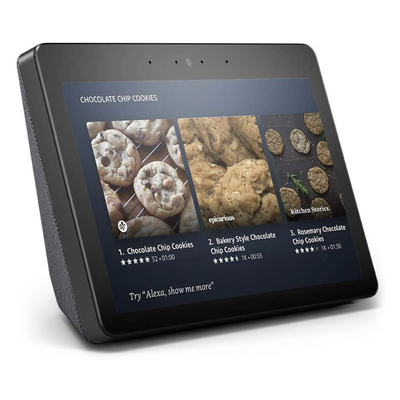 Premium stereo speakers with Dolby processing, a 10.1-inch HD screen, built-in Alexa, and more. Use it in the kitchen to watch recipe videos or set timers. Set it up with Zigbee compatible devices. Talk to Alexa.
$179.99 $230.00 $50 off
iRobot Roomba e5 robot vac - $279.99 (from $330)
The Roomba e5 has 5x the air power of the Roomba 600 series, which is another popular lineup from iRobot. The robot vacuum is great for homes with pets because it has a premium three-stage cleaning system. This system ensures the E5 can clean up dirt and dust but also pet hair and the allergens produced by cats and dogs and other animals. The filter can trap 99% of allergens. The robot vacuum's dustbin is washable so you can easily clean out the debris it picks up without it being irritating to you.
Site-wide Sale
Delivers 5x the air power of the Roomba 600 series. Ideal for pets with 3-stage cleaning system that cleans pet hair, dirt, and allergens. Multi-surface rubber brushes that adjust whether carpet or hard floors. Runs for 90 minutes and self charges.
$279.99 $330.00 $50 off
The deal given is no longer valid and we do not have a better one. However, we have found some similar deals
Amazon Echo Flex - $19.99 (from $25)
The Echo Flex has most of what makes the Echo Dot smart speaker great packed into a smaller, more compact design which plugs directly into an AC outlet in your home. You won't even need to find a place to sit it down, and now you can add Alexa to more rooms of your home for a more affordable price than ever before.
Alexa everywhere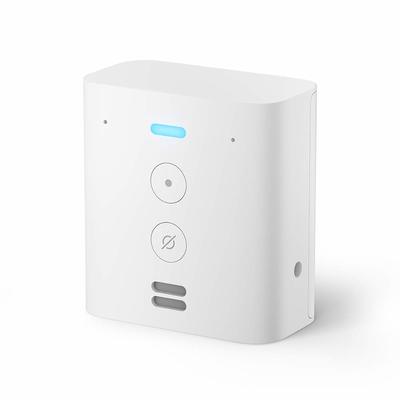 This tiny smart speaker plugs right into an AC outlet in your home so you can speak with Alexa, stream music, control compatible smart home devices using only your voice, and more. The below code saves 50% for eligible Prime members.
$19.99 $24.99 $5 off
12% off site-wide at Dell
This deal is bigger than any one item, even though the Roomba e5 mentioned above is a part of it. You can save 12% on just about everything at the Dell store right now. That includes laptops, desktops, monitors, keyboards and other peripherals, and more. Remember Dell has a huge online store that does a lot more than just computer gear. You can get speakers, smart home devices, vacuums, and tons of other stuff. Dell only does this sale a couple times a year, so don't miss out!
Big Savings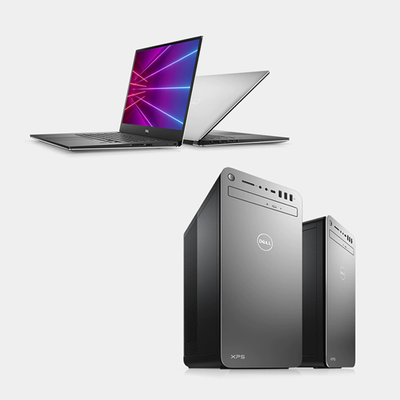 Nearly everything at Dell is now 12% off through February 7, but don't wait too long as the best deals could sell out early! You can save on laptops, monitors, all-in-one PCs, and more.
12% Off
Apple AirPods Pro - $234.99 (from $249)
While this deal does currently say "Temporarily Out of Stock," you can still order the earbuds at this price. Amazon will then ship them as they come in stock. If you wait, the price might go back up before they come back. The AirPods Pro feature active noise cancellation to block out the ambient and background sounds around you so you can focus on your music, calls, or whatever's playing in your ears at the time. There's also a transparency mode which allows you to filter back in all those sounds in case you do need to hear what's around you for a moment. Another major upgrade that the AirPods Pro have over the standard AirPods is water-resistance.
Go pro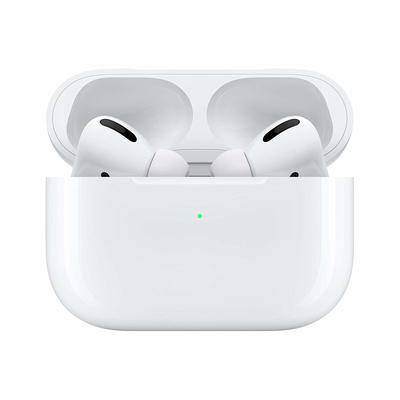 Those looking to snag a set of AirPods Pro have probably had a hard time until recently, especially at any sort of discount. Right now, the noise-cancelling true wireless earbuds drop to a new Amazon low thanks to an extra savings at checkout.
$227.99 $249.00 $21 off
HP Sprocket Portable Photo Printer - $49.85 (from $130)
This portable photo printer uses your iOS or Android device to print 2"x3" snapshots or stickers. It's about the size of a smartphone and very lightweight, so you can take it with you anywhere. It includes a pack of paper, which will make your photos bright and glossy. Peel off the backing to turn the photos into stickers. This is perfect for decorating lockers, workspaces, or bedroom walls. It would make a great gift for any student, especially the ones heading off to college soon. Your purchase is backed by a one-year warranty.
Picture Perfect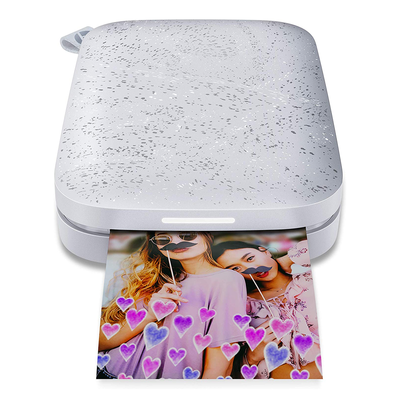 This portable printer can receive print jobs from an app on your smartphone or tablet and instantly prints photos on 2x3-inch photo paper that has an adhesive backing so you can stick them anywhere!
$49.85 $129.95 $80 off
The deal given is no longer valid and we do not have a better one. However, we have found some similar deals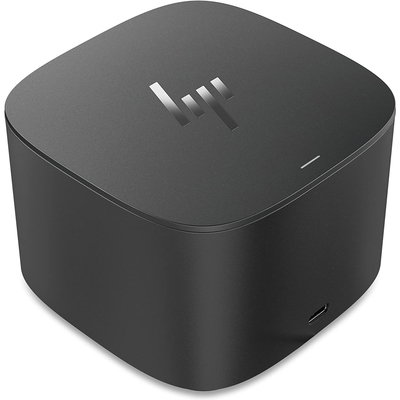 $149.00
$249.00
Save $100
Takes one Thunderbolt USB-C port and gives you access to one USB-C port, one powered USB-A 3.0 port, two more USB-A 3.0 ports, two DisplayPorts, one VGA port, wired Ethernet, and one Thunderbolt port. Great for laptops.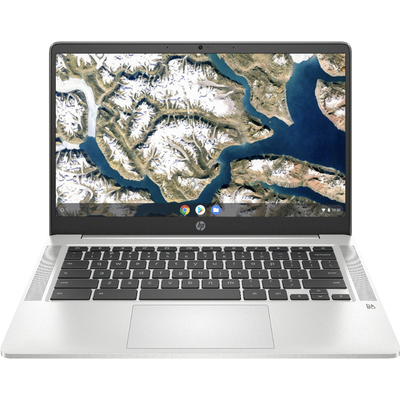 $149.00
$289.00
Save $140
Has a 14-inch 1080p display, an Intel Celeron processor, 4GB RAM, and 32GB flash storage. Put Chrome OS and the Google Play Store to work with apps, tools, and the Cloud. Includes custom-tuned B&O speakers and integrated graphics.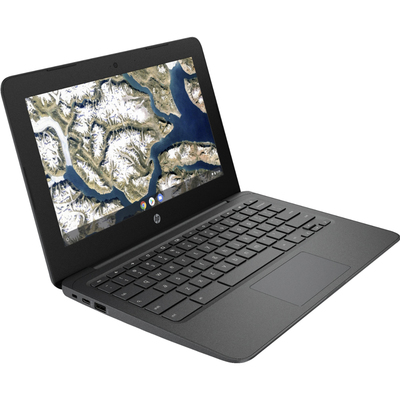 Uses the Chrome OS with thousands of apps, cloud backup, and virus protection. Has a 1366 x 768 pixel resolution display, an Intel Celeron N3350 processor, and 4GB RAM. There's also 32GB flash storage so not everything is in the cloud.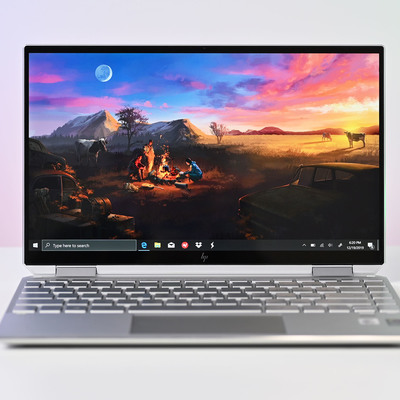 The sale covers everything. Get a new HP Spectre x360 for $100 off, an all-in-one Windows 10 computer for $700, or a new 1080p 24-inch screen for just $110. Save on printers, workstations, and software like McAfee Security. Get free shipping, too.
Mothers NuLens headlight renewal kit - $10.81 (from $21)
This headlight renewal kit was put together to help you restore, maintain and protect both plastic and acrylic headlights. It's capable of cleaning away yellowing and stains and also buffs out scratches, smudges, and other scuffs. You'll receive a 3-inch backing plate, the PowerBall 4Lights Polishing Tool, Restoration Discs, and 8 ounces of polish with the kit.
Bright Idea
If you're struggling to see at night, your headlights could be part of the problem. Make them bright and shiny by getting in on this limited-time discount.
$9.85 $20.63 $11 off
Instant Pot Ace 60 cooking blender - $44.96 (from $99)
This blender on sale at Walmart includes eight smart programs, including four programs for cold concoctions like smoothies and ice cream and four programs for hot soups, soy milk, and more. It also has three manual blending speeds, a 60-ounce glass pitcher, and several accessories.
Blended Bargain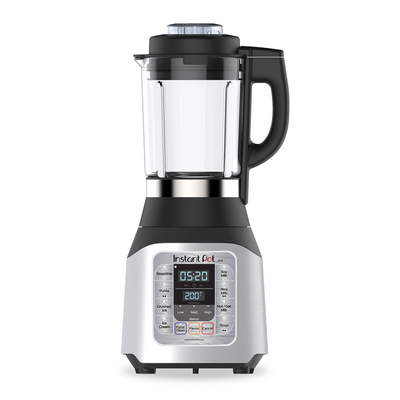 This Walmart-exclusive blender has eight smart touch programs to help you make soups, smoothies, purées, nut milks, and more. With today's deal, you'll score its best price in history while supplies last.
$44.96 $99.00 $54 off
Mint Mobile is offering up to 40% off its service plans for three months when you join now! You can score any data plan for only $15 monthly for three months, though you'll need to pay the full three-month cost in advance.
$15 per month at Mint Mobile
Security and privacy are important, but that doesn't mean you can't make a saving! This limited-time holiday offer at PureVPN drops the monthly cost to just $1.19 with code THRIFTER10. It works great on iOS, Android, macOS, Windows, and more.
$1.19 per month at PureVPN
This service launched earlier this year costs only $8 a month anyway, but you can get three months for free. The Essential bundle includes 300 channels of music, comedy, talk radio, and more. It's only for online streaming not using your car's satellite radio. Remember it will auto renew.
Free at SiriusXM
We may earn a commission for purchases using our links. Learn more.