Ring is recalling some of its second-gen video doorbells over fire risk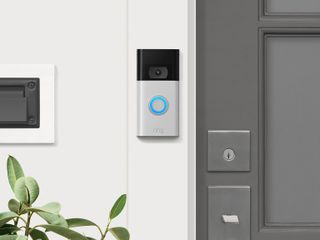 (Image credit: Ring)
What you need to know
Amazon's Ring smart home brand has issued a recall for some of its second-gen video doorbells in the U.S.
The company says some second-gen smart video doorbells pose fire and burn risks if the battery is punctured during installation.
The affected doorbells were sold between June and October this year.
Amazon-owned smart home brand Ring has issued a recall for its second-generation video doorbells sold between June and October this year. As per a notice by the U.S. Consumer Product Safety Commission, the video doorbell's battery can overheat when incorrect screws are used for installation, posing fire and burn hazards.
Ring has received 85 reports of incorrect doorbell screws installed, with 23 of those doorbells igniting and causing minor property damage. There have also been eight reports of minor burns. A total of 3,50,000 doorbells appear to be affected, out of which 8,700 were sold in Canada.
If you own a second-gen Ring Video Doorbell with the model number 5UM5E5, you should download revised installation instructions from here or contact Ring customer support. You can check if your video doorbell is part of this recall using the Ring app or the company's website. Even if your video doorbell is part of the recall, you won't have to send it back to Ring.
In a statement sent to Engadget, Ring said:
Ring Video Doorbell 3 Plus
The Ring Video Doorbell 3 Plus is a good upgrade from the second-generation Ring Video Doorbell 3. It offers improved motion detection, better audio privacy, and dual-band Wi-Fi connectivity.
Android Central Newsletter
Thank you for signing up to Android Central. You will receive a verification email shortly.
There was a problem. Please refresh the page and try again.