Woot has refurbished Google Pixel devices on sale right now for prices that start as low as $96.99. The sale includes the original Google Pixel and Pixel XL as well as more recent devices like the Pixel 3 and Pixel 3a. The devices are offered in refurbished "scratch & dent" condition meaning they may carry some cosmetic imperfections but they have been tested to ensure they are in full working order. All of the devices are factory unlocked so will work with the major U.S. carriers. They also all come with a 90-day warranty. Remember Woot has a mandatory shipping fee, but you can get around that by using your Amazon Prime membership.
Go refurb and save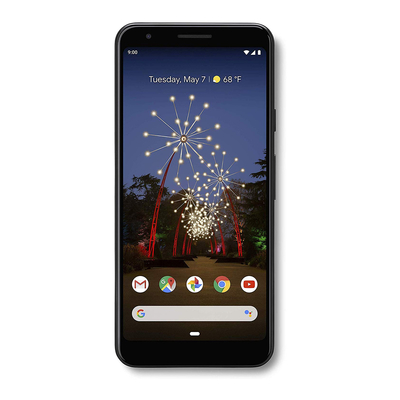 Refurbished Google Pixel Devices
This Woot sale has Pixel phones from the original Google Pixel and Pixel 2 to the more recent Google Pixel 3 and Pixel 3a models so you can take your pick. Though the devices may show some wear, they are all unlocked and will be fully functional.
From $97
If you want to save the most, you really want to look at the original Google Pixel and Google Pixel XL. The 5-inch Pixel is offered in 32GB or 128GB configurations in Really Blue, Quite Black or Very Silver colors. It's on sale from $96.99. Going for the 5.5-inch Pixel XL only affords you more screen real estate, though prices start at $114.99 for those devices.
The refurbished Google Pixel 3 is down to $284.99 and in Just Black, Clearly White, and Not Pink. It has a 5.5-inch OLED display, 64GB or 128GB capacity, IP68 water resistance, USB-C port, and front-facing stereo speakers. It has a 12MP rear camera with some awesome camera smarts like Night Sight and Top Shot, plus dual selfie cams with wide-angle and portrait capabilities. The larger Pixel 3 XL carries the same hardware specs but features a larger 6.3-inch screen and bigger battery. It's just under $50 more at $330.99 in this sale.
Alternatively, refurbished Pixel 3a and Pixel 3a XL make for affordable options at $289.99 and $309.99, respectively.
If you don't want to spend a bunch on the recently-released Google Pixel 4 or you're looking for a backup phone to load up Android 10 on, these deals are worth checking out. At these prices, we imagine that they may well sell out before the end of the sale, so be sure to grab one now.
We may earn a commission for purchases using our links. Learn more.