Best Labor Day sales 2022: LIVE updates on last-minute tech deals
Labor Day is over, but the deals are still going strong!
News
Contributions from
last updated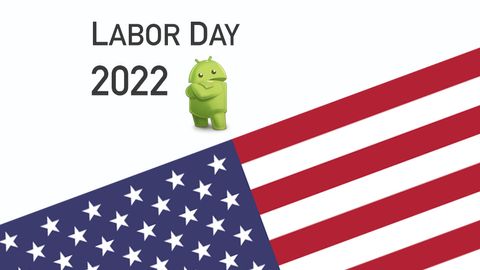 (Image: © Android Central)
Most of the Labor Day sales have ended, but there are actually still quite a few lingering offers if you know where to look. In fact, we're seeing so many tempting deals at the moment that we've decided to keep this live blog active for a few more days to see what else we can find. Everyone — from Amazon to Walmart — is right here with great discounts that rival those found during Monday's sale event.
Expect loads of hefty discounts on smartphones, watches, laptops, and so much more. Heck, we might even share a few deals on furniture if they're good enough.
So what are you waiting for? Take a drive into deal city and save a load of cash on whatever you need now that the dust has settled on your weekend celebration. Again, keep in mind that the list below is live, which means we'll continue updating it with new deals over the next few days. Don't see anything you want just yet? Just swing back around to this page after a few hours to see if we've added anything new. If you'd rather do the heavy lifting yourself, you can also just check the list below for some sitewide promotions.
Best Labor Day sales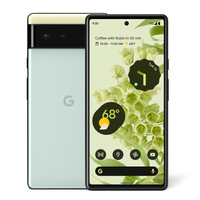 Google Pixel 6 128GB: $699.99 $199.99 at Best Buy
Yep, you read that right. Best Buy is currently slashing a jaw-dropping $500 off both the Pixel 6 (and the Pixel 6 Pro) when you activate a carrier-locked model through their website.
Refresh
It's no secret that we're big fans of the Google Pixel 6 Pro. Why else would we call it one of the best Android phones on the market today? An amazing smartphone gets even better when you pair it with an amazingly low price, which is exactly what's happening over at Amazon today. The giant retailer is currently slashing a whopping $250 off the Pro, bringing it down to the lowest price it's ever been.
Lenovo is one of the few retailers that's out here with an official early Labor Day sale. While we wait for other stores to follow suit, you can use the code YOGADEAL to save $330 on the Yoga 6, an impressive convertible laptop that comes complete with a lightning-fast AMD Ryzen processor, a 13.3" FHD WUXGA display, and an all-day battery.
After a long, long wait, we finally got our hands on the Samsung Galaxy Z Fold 4 following this month's Galaxy Unpacked event. Although the foldable phone technically doesn't hit store shelves until August 26th, you can save big by preordering the Fold 4 through Samsung. Up to $1,000 of trade-in credit is up for grabs, plus a free memory upgrade, protective case, and $200 of Samsung credit if you use the exclusive link above.
Best Buy is also joining in on the early Labor Day action by slashing prices on a ton of their laptops, TVs, and other tech. One such deal drops a whopping $400 off the price of this R6 Series Roku TV from Hisense. That's a pretty incredible deal when you look at the specs: a 65-inch 4K UHD display, instant access to thousands of free and paid shows and movies, and an intelligent low latency Game Mode setting, all for under 500 bucks.