There are so many Black Friday deals available right now, it can be a bit difficult to know which to buy and which to skip. What's worth it and what's not worth bothering with is largely subjective, but one offer that everyone should know about is on Amazon's FreeTime Unlimited service.
It's a sure bet to keep your kids entertained with parent-approved content, from movies and TV shows to games, music, eBooks, and more, all of which is accessible for one negligible monthly fee that starts as low as $2.99 regularly. That's a small price to pay for making sure your child is having fun with approved content rather than surfing the web or YouTube freely, and now that Black Friday is here, you can even score a three-month membership for only $0.99. We dare you to find another way to keep your child entertained for three months for only $1, and if you can, please let us know!
Fun To Learn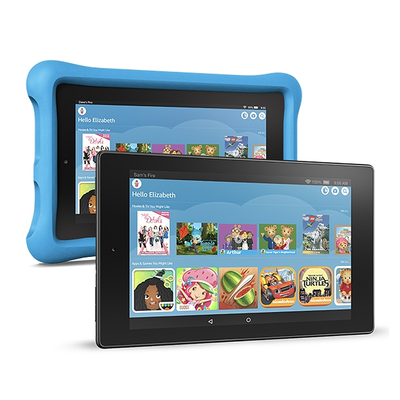 Freetime Unlimited unlocks access to a vast selection of kid-friendly apps, games, movies, TV shows, eBooks, and even music that your child can enjoy on a tablet or phone. You can score a three-month membership for only $1 right now!
$0.99 $29.99 $29 off
FreeTime Unlimited unlocks unlimited access to kid-friendly apps, games, books, TV shows, movies and more, many of which are educational and can help teach your child while they're having fun. Much of this content is by Disney, Nickelodeon, PBS and other well-known brands. There are also "best-in-class" parental controls that can let you restrict what your child will see and set usage time limits. The content provided is best suited for kids aged 3 through 12.
FreeTime Unlimited content can be accessed on a variety of devices too, including Fire TVs, iOS and Android devices, and Kindle e-readers. You can even download content for offline viewing.
Amazon's Black Friday sale also includes a bunch of its Fire Tablets on sale, with the Kids Editions starting at $60. Those versions are best for kids as they come in a protective child-proof case and include a two-year worry-free warranty. You can find even more stellar deals that are live right now via our Black Friday headquarters.
We may earn a commission for purchases using our links. Learn more.