The Dell KM636 USB wireless mouse and keyboard is down to $29.99 thanks to Dell's President's Day sale. It also comes with free shipping. The combo normally sells for $50 through the Dell website, but this price brings it down to one of its lowest ever. Even Amazon can't quite match this price, and Amazon's usually pretty good at that sort of thing.
Combo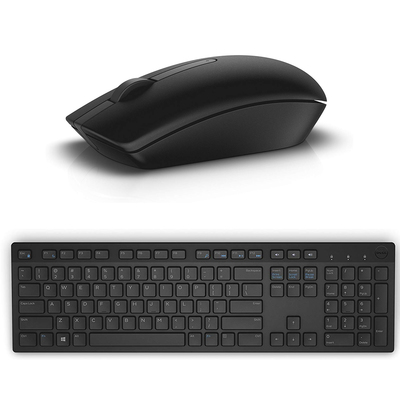 The set uses a USB wireless receiver and a 2.4GHz interface. The gear works quickly and provides a fast, stable connection. The keyboard has hot key functions, too, for controlling media. Covered by a one-year warranty. Compatible with Windows.
$29.99 $50.00 $20 off
The KM636 bundle uses a contemporary design so that it looks good with anything. Of course, if you want to match it with just the right computer, you might want to browse the ongoing President's Day sale, since the keyboard and mouse were specifically designed to be paired with an XPS or Inspiron laptop. But they will work with any system, so you don't have to do that if you already have a laptop and would just like a really solid mobile keyboard and mouse to go with it.
The keyboard and mouse use a USB wireless receiver and a 2.4GHz connection to said receiver. You'll get a super fast response time to the point where you won't even notice they're wireless. And since it's not Bluetooth, you don't have to worry about latency or interuptions in the signal.
You'll get a standard, full-size keyboard that's also outfitted with multimedia keys. Use those to easily navigate media you might be watching with a mute, play/pause, and other functions. The mouse uses an optical sensor for accurate tracking.
The mouse and keyboard are compatible with the Windows operating system. Dell backs the set up with a one-year warranty.
We may earn a commission for purchases using our links. Learn more.