An official free-to-play Game of Thrones MMO is coming to Android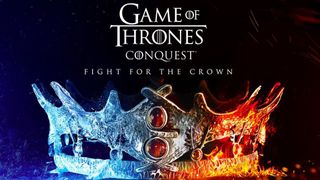 Ever wanted to rule Westeros with an iron fist, but without risking your own blood. Good news! The latest Game of Thrones game is now available for pre-registration, and it will let you do just that! After an earlier release on iOS, Game of Thrones: Conquest is now available for pre-registration in the Google Play Store.
Game of Thrones: Conquest is similar to other MMO strategy games in that the player will be able to make alliances with other factions, and defeat rivals in order to maintain territory. While the game won't arrive any faster, those who pre-register will gain access to the Prepare for War bundle, allowing them to get a jump start with upgraded weapons and other resources. The Prepare for War bundle is a $50 value, and will only be available during the first week after the game's launch.
Warner Brothers has not announced an availability timeframe for the game, nor a price. The title is free-to-play on iOS, so we can presume the same will be true when it arrives on Android.
Are you interested in Game of Thrones: Conquest? Let us know down below!
You lost me at Free to play. Death by 1000 IAP and white walkers.

The iap is worse than white walkers, a new skin doesnt make this generic game type worth it.

Yep. I got to the free to play part and headed down to the comments, LOL.

This article would be better if Tom changed his named from Westrick to Westeros.
Android Central Newsletter
Get the best of Android Central in in your inbox, every day!
Thank you for signing up to Android Central. You will receive a verification email shortly.
There was a problem. Please refresh the page and try again.