Final Fantasy VIII Remastered announced at E3 2019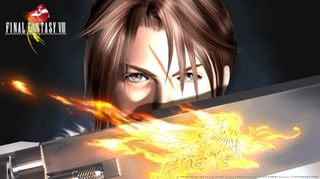 What you need to know
Final Fantasy VIII is being remastered.
The game is coming to Xbox One, PS4, Nintendo Switch, and Steam.
It will arrive later this year.
Final Fantasy VIII is the best Final Fantasy.
At E3 2019 Square Enix announced the remaster of Final Fantasy VIII. This is not a remake like Final Fantasy VII but an enhanced version. The game mechanics have not been changed in this remaster, only the graphical fidelity has been increased to work on modern HDTV's.
That's all the game really needs. With an excellent storyline, the fantastic combat system, and awesome giant monsters, All it really needed was to be brought up to the 21st century in terms of graphics.
This has been my dream for the last year or two and I'm so glad we are seeing it come to life. No release date was announced though Square Enix did say that it would arrive this year. Here's hoping it's sooner rather than later.
Since the days of the HTC Hero James has had two or three Android phones stuffed into pockets. James is always on hand to offer advice on phones, apps and most recently, PlayStation, especially VR, It's now something of an obsession. Find him @keridel wherever Media Socials itself.
Android Central Newsletter
Get the best of Android Central in in your inbox, every day!
Thank you for signing up to Android Central. You will receive a verification email shortly.
There was a problem. Please refresh the page and try again.