The Fitbit Charge 3 is down to $99.95 on Amazon in Graphite with a Black band and Rose Gold with a Blue Gray band. This price is about $40 less than what it has been selling for. Today's drop matches one we saw during Black Friday and earlier in December. It's the lowest ever for the Charge 3, though, so if you missed those first couple of sales this is your chance.
Get Fit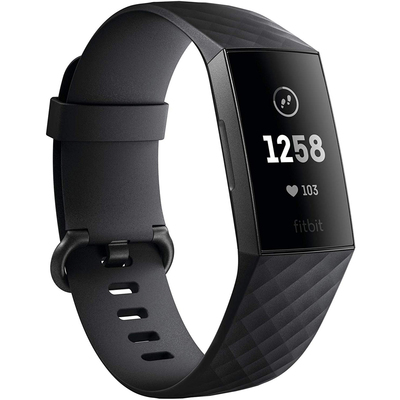 Available in Graphite/Black or Rose Gold/Blue Gray at this price. Has 24/7 heart-rate tracking and a battery life that lasts up to 7 days. Choose from 15 exercise modes, including run, bike, swim, or yoga. Set goals and see real-time stats.
$99.95 $140.00 $40 off
The Fitbit Charge 3 comes equipped with the capabilities to handle all your fitness tracking needs, from measuring calorie burn and resting heart rate to exercise modes for running, biking, swimming, yoga, and more. It offers sleep tracking as well so you can see how long you spend in Light, Deep, or REM sleep. Meanwhile, all your activity trends, health insights, and personalized guidance are collected in Fitbit Today, which lets you view everything in a much more succinct manner.
With a battery life of up to seven days, which varies based on the functions you generally use, this activity tracker doesn't go dead quickly. It's also water-resistant up to 50 meters so you can track your swim laps, wear it in the shower, or run in the rain with no worries. You could even sync it with your phone and utilize its GPS for real-time pace and distance tracking while on-the-go. That'll also let you enable your phone's call, text, and app notifications to reach the display on your Fitbit Charge 3 so you can stay informed at a glance.
Android Central's review offers a thorough look at this fitness tracker if you'd like to learn more before your purchase. The review said, "The Charge 3 does exactly what it sets out to do — accrue copious amounts of health data, and send me notifications from my phone — and pretty darn well at that."
We may earn a commission for purchases using our links. Learn more.