If you've got a house full of hard floors, you'll know how time-consuming mopping can be. Rather than laboriously cleaning each floor on your own, treat yourself to a little robot friend that can do it for you. The ILIFE Shinebot W400 is a floor scrubbing and washing robot that automates the mopping process for you, so you don't need to do a thing to get sparkly clean floors. It's down to $199.99 right now which is $50 off its full price tag. this is one of the best prices this smart home device has seen. Outside of a couple of one-day offers, the W400 has very rarely dropped from its regular $250 price.
A thorough clean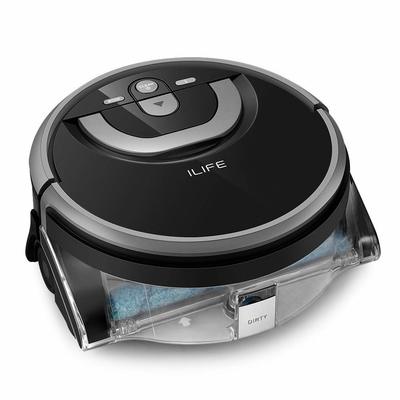 Lift those stuck-on stains with this robo mop's 4-stage cleaning process without you having to lift a finger. It works great on all manner of hard floors including wood, tiles, laminate, and stone.
$199.99 $249.99 $50 off
The Shinebot W400 has a 4-stage cleaning process that involves the application of water and scrubbing with its microfiber roller before it suctions dirty water away and removes any water residue off the floor's surface. It has two 0.9L water tanks built-in; one to spray clean water and the other to collect dirty water for easy disposal. There are four different modes depending on your cleaning needs and allow it to systematically clean an entire room or just particular areas, and it can clean for up to 40 minutes before needing to be recharged. It works great on all manner of hard floors including wood, tiles, laminate, and stone. The reviews have been positive, too.
If you're in the market for a smart vacuum, be sure to take a look at our list of the best robot vacuum cleaners on the market for some inspiration.
We may earn a commission for purchases using our links. Learn more.