Broadcom increases Qualcomm bid to more than $120 billion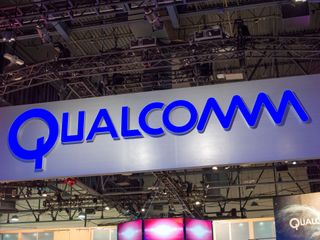 Broadcom has retrained its sights on Qualcomm following its rejected $105 billion bid in November. Broadcom today announced a new offfer as part of a renewed push that would be worth more than $120 billion if accepted.
According to the details of the offer, Broadcom would pay Qualcomm $82 per share, made up of $60 in cash and the rest in Broadcom shares. Broadcom refers to this as its "best and final offer," stating that it represents a 50 percent premium over Qualcomm's closing price on November 2, referring to that point as "the last unaffected trading day prior to media speculation regarding a potential transaction."
Under the terms of its offer, Broadcom would pay Qualcomm a "significant" fee if the deal were unable to garner regulatory approval. Broadcom would also pay Qualcomm addition fees if the deal isn't finished within a one-year window.
As with its previous offer, the deal would represent the largest in tech history if it were to be approved. The combination of Broadcom and Qualcomm would also create a giant among chipmakers. Both companies already have significant standing in the smartphone market, in particular. Qualcomm has chips and components present in nearly every smartphone on the market, and Broadcom already commands a major share of Wi-Fi chipsets on the market. The combination of both companies is an interesting proposition, but it also raises major concerns.
However, the offer hinges on acceptance by Qualcomm, which has already rejected one unsolicited offer from Broadcom. "It is the Board's unanimous belief that Broadcom's proposal significantly undervalues Qualcomm relative to the Company's leadership position in mobile technology and our future growth prospects," Paul Jacobs, executive chairman and chairman of the board of Qualcomm, stated at the time. "No company is better positioned in mobile, IoT, automotive, edge computing and networking within the semiconductor industry," Qualcomm CEO Steve Mollenkopf added.
It's unclear how Qualcomm might respond this time, but this latest bid comes amidst increasing pressure on Qualcomm's board. The company's annual shareholder meeting is set for March 6, and Broadcom has already made known its plans to nominate board members who are friendly to its takeover ambitions.
Yup that is. They really want Qualcomm! Not sure if I like that idea of another American technology company being bought up by a foreign company. But, at the same time Qualcomm has been abusing its position with its monopoly of modem /wire less chips

Hard to tell which is the lesser evil....

As annoying as Qualcomm has been, I've never had a good interaction with Broadcom products or services. Not ONE. I really hope Qualcomm is rolling in enough of their own money that they can resist this lure, because Broadcom taking over SoC manufacturing the world over is good for no one but Broadcom.

How can you not turn down that kind of money? Yikes!
Android Central Newsletter
Get the best of Android Central in in your inbox, every day!
Thank you for signing up to Android Central. You will receive a verification email shortly.
There was a problem. Please refresh the page and try again.