Best Backpacks for Transporting Your Drone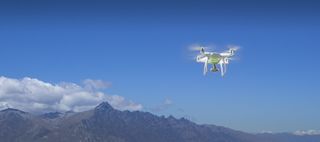 Anyone who's ever crashed their brand new drone knows that they aren't exactly built Ford Tough. Hell, even in simply transporting them, if you're not careful, you can bust a blade, scratch them up, or worse. Grab one of these backpacks and keep your drone safe so that it can fly free (in one piece).
If you've spent a small fortune on a drone, then the best way to transport it is in a bag or case, and if you have to walk anywhere, one of these backpacks is perfect. For my money, the PolarPro DroneTrekker (opens in new tab) is a comfy option with enough room for everything you need without being overly bulky.
Mick is a writer and duty editor for Android Central. When he's not on the job, he can usually be found vacuuming up pet hair or trying to convince his wife that he needs more guitars.
Android Central Newsletter
Thank you for signing up to Android Central. You will receive a verification email shortly.
There was a problem. Please refresh the page and try again.