AT&T's new 'WatchTV' skinny bundle is available — here's what you need to know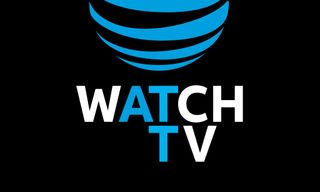 AT&T — the newly minted owner of Time Warner — today unveiled new wireless plans that include its new "WatchTV" skinny bundle. Customers who choose two new unlimited plans, called "AT&T Unlimited & More" and "AT&T Unlimited & More Premium" will be available next week and come with access to the WatchTV app, which includes 31 live channels.
Unlimited & More is $70 per line. (Or $160 for a four-line bundle.) Premium runs $80 a line (or $190 for four lines) and also includes the option to add either HBO, Cinemax, Showtime, Start, VRV or Pandora Premium or Amazon Music Unlimited to the mix. A standalone version of WatchTV will be available at some point for $15 a month.
The Premium plan also include 15GB of tethering from your phone, and a $15 monthly credit that can be applied to a subscription to DirecTV, DirecTV Now or U-Verse (all of which, of course, are owned by AT&T). The regular "Unlimited & More" plan offers a $15 credit for DirecTV Now only.
The channels included in the new WatchTV skinny bundle are:
A&E
AMC
Animal Planet
Audience
BBC America
BBC World News
Boomerang
Cartoon Network
CNN
Discovery
Food Network
FYI
Hallmark Channel
Hallmark Movies & Mysteries
HGTV
History
HLN
IFC
Investigation Discovery
Lifetime
Lifetime Movies
OWN
Sundance TV
TBS
TCM
TLC
TNT
Tru TV
Velocity
Viceland
WE
And coming "soon" after launch, AT&T says, will be BET, Comedy Central, MTV2, Nicktoons, Teen Nick and VH1.
So current unlimited customers aren't included in this?

AT&T is about to give free TV to its wireless customers
https://www.google.com/amp/s/www.cnbc.com/amp/2018/06/15/att-is-about-to... The lies they tell

"Skinny" bundles will actually not be called skinny after all but will be referred to as personalized bundles or something to that effect.

One thing I noticed is that this doesn't mention if there is a new deprioritaztion for congestion after using a certain amount of data during a billing cycle. This seems to me more of a plan to get people to sign up for their streaming services. Verizon's new plan gave you more data to use before being deprioritized in congestion but no streaming credits. I'm not getting it but it's something that I noticed.

Why does the headline say that it is available when it's not yet available?

Why can't ATT just offer a good value on straight cell service. I would rather save $5-15 on my cell service then get a bill credit for TV service I don't want. I understand that they are in business to make money but this wholeerger thing is getting frustrsting for the consumer especially when visiting an ATT Store.
When you go into a store the sales associates are more worried about selling you direct TV then solving your Phone needs since the bulk of their commission is now based on selling TV service.

I've been waiting for this, but I'm not giving up my current unlimited plan. I'm at 800 GB half way through my month. I've got 4 of their wireless home phone and internet boxes and they don't allow them on unlimited plans now.

Welp good time to buy up more At&t stock

Those are about the only channels I watch, plus local networks. If they'll offer it to current customers, I'd think about cutting DirecTv. Too bad this is live and no DVR.
Android Central Newsletter
Get the best of Android Central in in your inbox, every day!
Thank you for signing up to Android Central. You will receive a verification email shortly.
There was a problem. Please refresh the page and try again.