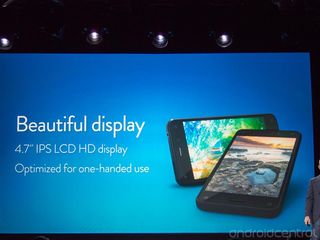 The Amazon Fire Phone is official, and we've got all the news on the device live from the launch event in Seattle. Naturally, we've also got the first info on the phone's specs waiting for you after the break.
Amazon Fire Phone specifications
Swipe to scroll horizontally
Category
Features
Size
5.5" x 2.6" x 0.35" (139.2mm x 66.5mm x 8.9mm)
Weight
5.64 ounces (160 grams)
Processor
2.2GHz Quad-core Snapdragon 800 CPU, with Adreno 330 GPU and 2GB of RAM
Display
4.7" HD LCD display, with 1280 x 720 resolution at 315 ppi, 590 cd/m2 brightness (typical), 1000:1 contrast ratio (typical)
Cameras
13 MP rear-facing camera, multi-frame HDR, auto focus, optical image stabilization, f/2.0 5-element wide aperture lens, LED flash
2.1 MP front-facing camera
OS
Fire OS 3.5.0
Storage
32 GB or 64 GB
Cloud Storage
Free cloud storage for all Amazon content, and photos taken with Fire phone
Battery
Battery size: 2400mAh. Talk time: up to 22 hours; standby time: up to 285 hours. Video playback: up to 11 hours; audio playback: up to 65 hours.
Video recording
1080p HD video recording at 30 fps (front- and rear-facing cameras)
Audio playback
Dual stereo speakers with Dolby Digital Plus audio processing
TV and Video
Supports screen mirroring and Second Screen
Content formats supported
Audio: Dolby Digital (AC-3), Dolby Digital Plus (E-AC-3), non-DRM AAC, MP3, MIDI, OGG, PCM/WAVE, AAC LC/ELD, HE-AAC (v1 & v2), AMR-NB, AMR-WB, AMR-WB+, Audible Enhanced format (AAX); Video: MPEG4, VP8, H.264/MPEG4/AVC,MPEG4 SP, H.263,AVI,HDCP2.x, PlayReady DRM; Images: JPG, GIF, PNG, BMP, GIF87a,GIF89a; Viewable docs: PDF, unprotected MOBI, PRC natively, DOC, DOCX, Kindle (AZW), KF8, TXT
Sensors
Dynamic Perspective sensor system with invisible infrared illumination, gyroscope, accelerometer, magnetometer, barometer, proximity sensor, ambient light sensor
Location
GPS, Assisted GPS, GLONASS, Wi-Fi/Cellular location, and Digital compass
Cellular
UMTS/HSPA+/DC-HSDPA (850, 900, 1700/2100, 1900, 2100 MHz), Quad-band GSM/EDGE (850, 900, 1800, 1900 MHz), 9 bands of LTE (Bands 1, 2, 3, 4, 5, 7, 8, 17, 20), supports carrier aggregation
Connectivity
802.11a/b/g/n/ac Wi-Fi, up to 300 Mbps with channel bonding; Bluetooth 3.0 wireless technology; NFC enabled
Headphones
Premium, tangle-free headphones with remote and mic
Rating for hearing aids
M4, T4
SIM Card
Pre-installed Nano SIM card
Ports
Micro USB 2.0
3.5mm headphone
Warranty and Service
1-year Limited Warranty included. Use of Fire phone is subject to these terms

(opens in new tab)

Included in the Box
Amazon Fire Phone with Fire OS 3.5.0
Premium headphones with remote and mic
Micro USB to USB charging cable
USB power adapter (5W)
Quick Start Guide
[ ORDER THE AMAZON FIRE PHONE FROM AMAZON.COM (opens in new tab) ]
So what do you think of the Fire Phone's hardware? Shout out in the comments!
Have you listened to this week's Android Central Podcast?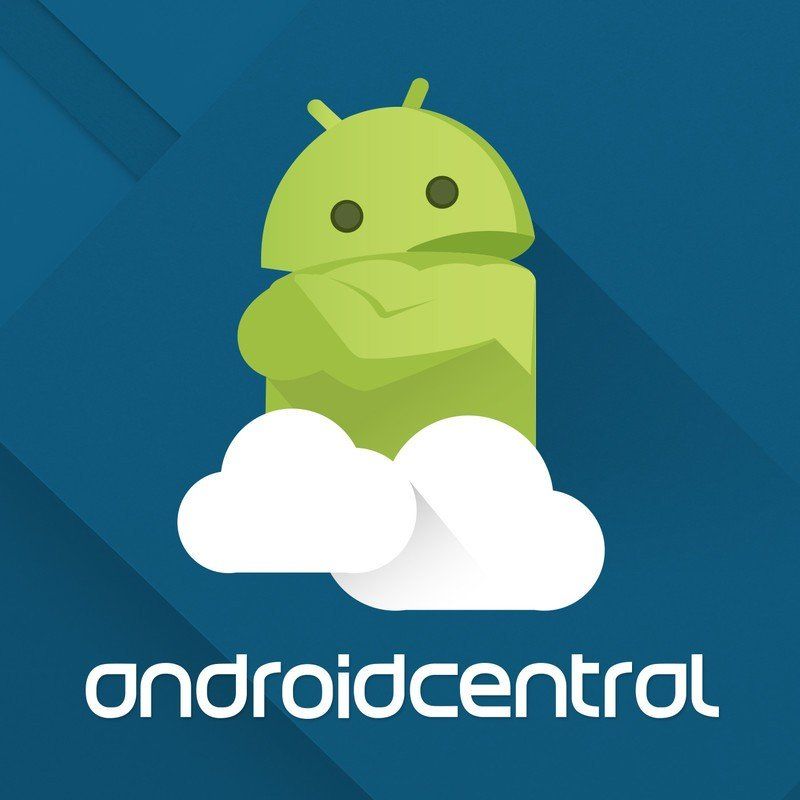 Every week, the Android Central Podcast brings you the latest tech news, analysis and hot takes, with familiar co-hosts and special guests.
Get the Android Central Newsletter
Instant access to breaking news, the hottest reviews, great deals and helpful tips.
Alex was with Android Central for over a decade, producing written and video content for the site, and served as global Executive Editor from 2016 to 2022.
How much? Posted via Android Central App

Phone plays on the weaknesses in the other phones
http://www.amazon.com/gp/product/B00EOE0WKQ/ref=as_li_tl?ie=UTF8&camp=17...

"HD" 720p or True HD 1080p? I suspect it's 720p since they didn't explicity say otherwise.

I would agree with this. It's also the cheaper of the Qualcom Snapdragon 800 I would imagine like in the Nexus 5 (though clocked slower) rather than the 801 or especially 805. This is designed to be inexpensive.

According to various sources, it has a Qualcomm Snapdragon 801 processor, just like the Galaxy S5, but with only 4 x 2.2 GHz:
http://versus.com/en/amazon-fire-phone-vs-samsung-galaxy-s5
The price of the Amazon Fire Phone is also very similar to the price of the Samsung Galaxy S5.

Just saw the updated specs and it actually has a Snapdragon 800. I have to say I am quite disappointed. It costs just as much as Samsung Galaxy S5, but the CPU is slower, the battery power is lower, and it doesn´t even have a battery power saving mode: http://versus.com/en/amazon-fire-phone-vs-samsung-galaxy-s5

All they've said is "HD", so I suspect you're right. And yeah. 2.2GHz + Adreno 330 probably means S800.

You didn't see that it says 1280x720? Posted via Android Central App

You mean when I posted my comment over an hour ago and none of those specs were released or included in this article? Nope.

Good job Posted via Android Central App

Better than my RAZR M, but evey phone is better than it, specs wise this year. Posted via Android Central App

Glass on the back? I am guessing repair shops will be very busy replacing LCDs.

There's an LCD on the back?

Wait it has a TV on it???

Loving the look of the hardware.

Reminds me a lot of the Nexus 4.

Unless you drop it... Posted from my Nexus 7 2013 or Samsung galaxy S5

590 nits brightness! Damn... ... ( 0ppo F5) ...

SD800 with a 720p I bet the little guy zipss Posted via Android Central App

lol they're going for the "ermagerd phones are getting too big" crowd. Good luck. Note 4 or G Flex 2 for me!

The bigger the phone the smaller the dick.

Wow this is immature but I'd be lying if I said I didn't laugh my ass off after reading it.

Look out guys we got a twelve year old over here

So what happens when you move up to a larger size? Does it shrink immediately or does it take some time?

More like the smaller your phone, the smaller your hands are, which equals small well you know.

So... it's *impossible* that someone might just enjoy the extra screen real estate because it means that they can get stuff done on their portable computer? Someone sounds defensive.

Doesn't sound too bad based on that. All depends on the price I guess. Posted via Android Central App

So did they explain the cameras on the front? I get the 3D effect, but I haven't seen anything on this site explaining it, unless I missed it.

They're for face-tracking to facilitate the 3D display. It needs four of them to ensure that it can track your phone no matter how you're holding the device.

If you're in the Amazon Eco System it's a no-brainer.. buy it
Specs are more than solid for the average user.. the 800 chipset is plenty powerful enough for the 4.7" display 720 or 1080P. It's got the Ram, the Camera and the looks.. it's not a geek phone. The specs more than fit the target market.
On a Geek Note:
How about the HTC E8? 50,000 units in 15 minutes.. Keep the same $449.00 price tag and it would be a huge hit in the U.S.A. for HTC.

Pfffttt don't no what all the hassle was about Posted via Android Central App

Can I assume from the lack of mention that there is no External SD card access, nor removable battery?

With 32 GB internal storage and current SoC battery management, an unnecessary compromise for a vast majority of users.

different strokes for different folks.

Thank goodness it isn't another slablet. 4.7-5.3 seems optimal.
Excellent new market entry with useful technological advances.
Bezos is no dummy.

All those FF cameras and IR sensors are just begging to do some night shot selfies! Hmmm... that sounded different in my head.

Oh god, imagine Snapchat with 3D pictures. I just threw up a little.

Decent specs but that price is insane off contract. :(

no 2K screen? no, thank you. no Play Store access? no, thank you. no Android OS,... wait... why is AndroidCentral even covering it, if it's not "real" Android OS? :)

Play store access I get but 2k screen cmon why would u want that Posted from my Nexus 7 2013 or Samsung galaxy S5

The e-peen demands it. Android: It will make you a sexual tyrannosaurus, just like me.

Anybody else concerned about the effect that having those four cameras (and lasers???) running all the time is going to have on battery life?

The guy above doesn't care about battery life Posted from my Nexus 7 2013 or Samsung galaxy S5

While this looks like a potentially neat phone (hands-on, battery life, etc., all need to be evaluated), I'm passing on it for three reasons: 1. Not a true "Android" phone. Sure, it can run Android apps, but the Fire line of products are about the Amazon experience and Ecosystem and while I'm a Prime subscriber and love using their retail services, I'm not that big on the Fire experience from a mobile/tablet perspective. 2. Specs. While specs do not make a phone, this phone seems to have middle of the road hardware in terms of CPU, RAM, Graphics, etc. It does have a decent camera and will probably be decent there, but overall, the 4.7", likely 720p screen and mid-range specs (from last year) aren't that impressive... which leads me to: 3. Cost! I'm done with paying for a phone on contract, so seeing a $199-299 pricing model on contract means one thing... huge off contract pricing. And, that it is. Off-contract, it's a $650 phone at the cheapest end. That puts the phone in the GS5 price range (give or take, depending on network). For a phone that doesn't have the specs of a GS5 (more like the specs of a Nexus 5 and that's even pushing it) yet having the same cost, it had better be big on value-adds. I didn't see a lot that would make me spend double for the phone. I was hoping that Amazon would be aggressive in the pricing to better compete against people like Motorola, who is putting out very decent cheaper phones. Sadly, this phone is on the more expensive side and, I fear, would probably not sell as much as it would need to start driving costs down.

Aggressive pricing, top tier components & 100% android - look at the OnePlus (also pre-order status)
https://www.androidcentral.com/e?link=https2F2Fcrea...

Looks like the phone has all the radios for both AT&T and T-Mobile. Maybe for the other Carriers as well. Too much to buy off contract to have that dumb OS. Maybe there is a way to root that SOB and flash CyanogenMod, now were talking. Just can not get into that OS, what ever it is called, just dumb IMO.

Eh, it'd be a huge waste to buy it and put CM on it, even if it's possible. You'd miss out on the 3D, FireFly, probably all of the tilt features, and everything that makes the phone at all unique. You can argue about whether or not those features make it worth the high asking price, but without them, it'd be nothing but a colossal waste of money.

+1 Posted via Android Central App

S800 720p for $649 unlocked? Amazon is officially out of their mind. I expected it to match specs and price with Nexus 5 at least and they pump out a 720 p forked android phone and try to sale it at flagship price?

Why does everyone get so dam caught up on specs im not considering this phone in the slightest but think of it in terms of the OS and how they optimized it not the fact that it doesn't have the ABSOLUTE greatest and latest Posted from my Nexus 7 2013 or Samsung galaxy S5

No thanks.. Posted via the one and only...HTC (M8)

Another no thank you. I thought that I'd be OK with my Fire HD I bought a year ago, especially being a Prime member. Well, didn't work out that way. Dead end as far as updates, don't even recognize it as an android device and no play store. Bought a Tab PRO 10.1 a few weeks ago and am very happy with it. FireOS was way too closed. Posted via Android Central App on my Moto X

hmmm.. looks good
wonder if it would work with att straigh talk sim

When is its release in India and what will be the cost?