All the games announced at the Upload VR Showcase Summer Edition 2020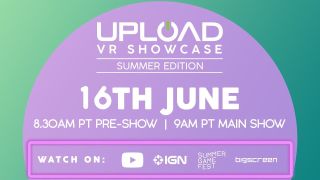 (Image credit: Upload VR)
What you need to know
Dozens of new games were announced for every major VR platform.
Many of these games are coming in the next few months, with only a few of the announcements slated for 2021.
Heavy-hitters like Pistol Whip and The Walking Dead: Saints & Sinners saw big update announcements and future roadmaps.
2020 has been a landmark year for VR, with the release of Half-Life: Alyx, huge improvements for all platforms, and more developer support than ever. This Summer's Upload VR showcase, which would typically debut at the annual E3 video game conference, debuted tons of new VR games from new and established VR developers. It's not just a collection of updates or titles we knew about though, as there was a rather impressive set of brand new titles that are sure to pique your interest, no matter which VR headset you own.
Platforms: SteamVR, Oculus Rift, Oculus Quest, PlayStation VR
Pistol Whip needs little introduction. The John Wick-inspired rhythm shooter has made waves since its PC and Quest release last year, and the developers took this opportunity to announce the July 28th release date for the PlayStation VR version of the game. They also talked about the next free content update, Heartbreaker, coming out on all platforms in August, and the first Action Packs hitting at the end of this year.
Platforms: SteamVR, Oculus Rift, Oculus Quest, PlayStation VR
The Walking Dead: Saints & Sinners has been one of the biggest VR releases of 2020, surprising many with its visceral combat, realistic physics, and deep, engaging gameplay. The Meatgrinder update adds in a brand new gameplay mode called The Trails, which adds waves of undead hordes to kill through, with all weapons unlockable, new difficulty settings, and arcade-like scoring. The update will be available this July for PC and PSVR platforms. The Oculus Quest version is still coming sometime in 2020.
Platforms: SteamVR, Oculus Rift, Oculus Quest, PlayStation VR
Owlchemy Labs returns to what it's best known for: Job. The developers of Job Simulator and Vacation Simulator are finally uniting their two loves by giving you even more time to Job, this time while on Vacation. Instead of being on vacation, though, you'll be running the resort and tending to the ever-demanding needs of the bots that are on vacation. It'll be released in Fall 2020 as a DLC to Vacation Simulator.
Platforms: SteamVR, Oculus Rift, Oculus Quest, PlayStation VR
The Panzer Dragoon series was a big deal on the Sega Saturn 25 years ago, and this VR version can be seen as a "greatest hits" of sorts. The series has ranged from classic on-rails shooter to full-fledged action RPG, depending on the title, and will likely have lots of varied gameplay when it launches for the first time in VR. While Sega has been pretty mum on gameplay and content specifics, this new trailer sheds a bit more light on the plans for the game (and that amazing soundtrack), as well as a proper release date of 2021.
Stride
Platforms: SteamVR, Oculus Rift
While it technically debuted back in April, we got a fresh look at upcoming Mirror's Edge clone Stride. Stride is, very obviously, heavily inspired by Mirror's Edge in every single way. Aside from being incredibly similar visually, it's got near identical parkour run-and-gun style gameplay and looks like it would be an unbelievably visceral experience in VR. Stride releases sometime in Summer 2020.
Naau: The Lost Eye
Platforms: SteamVR, Oculus Rift
Naau: The Lost Eye is an action-adventure puzzler set in an ethereal, mystical world. It goes beyond the usual roguelike style by letting players craft their own weapons rather than just finding them in chests or from enemy drops. There's a clear visual style here that differs from many games in the genre, and looks like an exciting twist on the usual fantasy themes.
Sun Shard
Platforms: SteamVR, Oculus Rift, Oculus Quest
Sun Shard is a physics-heavy action combat game with a fantasy theme that aims to bring realistic physics not just to PC VR platforms, but also to the Oculus Quest. Don't let those cartoony visuals fool you, though, as the developer looks to be challenging the likes of Boneworks and The Walking Dead: Saints & Sinners in terms of enemy and weapon weight and their distinctive affects on combat. There's no set release date at this time.
Solaris: Offworld Combat
Platforms: Oculus Rift, Oculus Quest, PlayStation VR
After their work on the PSVR-exclusive Firewall: Zero Hour, First Contact Entertainment began working on another multiplayer game called Solaris: Offworld Combat. This 4v4 multiplayer shooter is set in space and is designed to deliver quick drop-in drop-out gameplay where you jack into an eSports player in the future that's playing a shooter. That's some Inception-level mind trickery, and it all plays perfectly to the theme and style of the game. It'll be out in August 2020 on Oculus platforms, and later on the PlayStation VR.
Panther VR
Platforms: SteamVR, Oculus Rift
This stealth action shooter made its debut today not just in trailer form, but also on Steam Early Access. With plenty of homage to stealth classics like Metal Gear Solid, Panther VR brings lots of gadgets, plenty of sneaking, and even cardboard boxes to hide in, all in the safe confines of your headset. Since it's out now on the Steam Early Access platform, you can actually play this one right now!
Platforms: SteamVR, Oculus Rift, Oculus Quest, PlayStation VR
Wraith: The Oblivion - Afterlife actually made its teaser debut last week, but we got an extremely short sneak peak at the horror-themed game set in the World of Darkness universe on today's show. A full gameplay trailer will be coming in August, but we know from Fast Travel Games previous titles that this game should be an incredibly well-polished, deep game that's set in the same universe as popular titles like Vampire: the Masquerade and Werewolf: The Apocalypse.
Phantom: Covert Ops
Platforms: Oculus Rift, Oculus Quest
"Stealth Action Redefined" sounds familiar, no? That might be because the one-and-only David Hayter, famous in this case for voicing Solid Snake from Metal Gear Solid, will be doing the voicework for ex-Soviet villain General Zhurov. Phantom: Covert Ops has been teased time and time again but finally has a solid June 25 release date. This one looks like an incredibly unique way to experience the stealth action genre, right from the confines of a kayak (and who knows what other scenarios, too).
Star Shaman
Platforms: SteamVR, Viveport, Oculus Quest
Star Shaman looks to be a unique take on the traditional arcade shooter by adding in a bevvy of spellcasting options instead of the usual repertoire of weaponry. On top of that, you'll be warping between planets at light speed to battle enemies and rake in high scores. This one is made by a brand-new VR studio and lands pretty soon, with an ambiguous Summer 2020 date.
The Rig: A Starmap to Murder
Platforms: SteamVR, Oculus Rift
The Rig is a murder-mystery puzzler set in a sci-fi universe, built from the ground-up for VR. The first gameplay reveal trailer showcased quality voiceover work, cinematic events, and lots of intricate puzzles to solve. There's a short lead on this one, with a release right around the corner on June 26.
Play Bunker
Platforms: SteamVR, Oculus Rift, Oculus Quest, Oculus Go
Play Bunker aims to create a social place where players can choose from any number of tabletop games and socialize with one another. But this isn't confined to just tabletop games like checkers and chess, as the developers have created an environment that's designed for modders to go crazy, complete with accurate physics and object weight, when such things are needed for play.
Spaceteam VR update
Platforms: Oculus Rift, Oculus Quest, PlayStation VR
Spaceteam VR is getting a new big, free update that aims to make the co-operative multiplayer action even more intense and frantic than ever before. Spaceteam VR's Summer 2020 update is bringing about new languages, brand new ship controls to figure out on-the-fly. While it's not out just yet for the PlayStation VR, it's still in the works and should happen some time this year.
Traffic Jams
Platforms: SteamVR, Oculus Rift, Oculus Quest, PlayStation VR
Traffic Jams is a game designed to be played with friends. The main player will don their favorite VR headset and take control of traffic at an intersection, helping direct cars and pedestrians safely across the road. But watch out for obstacles like crazy drivers, angry pedestrians, and even meteor showers that'll wreak havoc on your control. You can even have four friends join in on the action on their smartphones, making this an amazing party game for some brilliant same-room multiplayer. A demo lands next week, and the final build ships in September 2020.
Operencia: The Stolen Sun
Platforms: SteamVR, Oculus Rift, Oculus Quest, PlayStation VR
Operencia is a classic dungeon crawling experience with turn-based combat designed to revive the concepts of old through a brand new perspective. But it's not just about classic turn-based battles, as you'll also encounter real-time traps, tons of puzzles, and epic bosses to defeat along your journey. There's no release date for this one just yet.
Area Man Lives
Platforms: SteamVR, Oculus Rift, Oculus Quest
Area Man Lives puts you in the seat of a local radio DJ whose job it is to take calls live on the air and spin up the next songs for listener enjoyment. While the game appears to initially feel a lot like Job Simulator, it quickly takes a turn toward Firewatch territory as a mystery caller phones in and reveals the real plot of the game. What mysteries will you encounter in Area Man Lives? It certainly sounds like a mystery, that's for sure.
Lonn
Platforms: SteamVR, Oculus Rift
Lonn is a cyberpunk stealth-action-adventure title that features a healthy combination of swordplay an shooting, all wrapped in a neon-drenched coating. While the action sequences certainly seem heavily inspired by Sairento, including some pretty fantastic looking cyborg ninjas, the game seems to be able to slow down a a little more than Sairento did by focusing a bit more heavily on puzzles and story-based elements.
Agence
Platforms: SteamVR, Oculus Rift, Oculus Quest, PlayStation VR
Agence isn't exactly a game, but it isn't quite an interactive movie, either. It's more akin to a virtual life simulation where you interact with little AI creatures on a tiny planet, but with one big twist: these creatures have virtual "brains" that can actually learn, grow, and create. Over time they'll grow and develop their own story paths, with the entire purpose of the title revolving around your "interference" in their lives. It definitely looks like a tantalizing mix of interactive story-telling and God-game.
Gravity Lab
Platforms: SteamVR, Oculus Rift, Oculus Quest
Gravity Lab isn't new to the PC scene, but it'll be brand new to the Oculus Quest when it releases sometime in 2020. Think of Gravity Lab like the Incredible Machine in space, with puzzles that involve varying degrees of gravity, along with some fantastical Portal-style narration and storytelling. The developer has done a fantastic job of keeping the title up to date since it's original 2016 release and is bringing all the great content to the Oculus Quest.
Trial by Teng: A Twilight Path Adventure
Platforms: SteamVR, Oculus Rift
Have you ever wanted to go to Hell? While that seems like an odd question, the developers of the trippy VR puzzler Form decided that's exactly where they wanted to go for their next game. Work off your karmic debt as you solve puzzles in a unique setting, transporting yourself across the various planes of Hell via a handy-dandy boat. It looks quite a bit larger in scope than Form and has some great tongue-in-cheek humor littered throughout the trailer.
Cosmophobia
Platforms: SteamVR, Oculus Rift
If you've ever wanted to find out what System Shock might feel like in VR, Cosmophobia looks to be the perfect game for you. Explore, survive, fight, and ultimately try to escape the menacing space station you appear to be trapped in. This one is by the Dreadhalls developers, so we know it'll be chock full of frightening scares galore.
Ghost Patrol VR
Platforms: VR Arcades
Imagine playing Luigi's Mansion in VR, complete with 4-player co-op. That's exactly what Ghost Patrol VR is, and it's (hopefully) taking the action to VR arcades sometime this year. Given the state of places like arcades among a global pandemic, we wouldn't be surprised to see Vertigo Games take this one home at some point.
In Death: Unchained
Platforms: SteamVR, Oculus Rift, Oculus Quest
In Death: Unchained is the Oculus Quest port of the PC VR title of the same name. This medieval-themed roguelike action-adventure title packs in randomly generated levels and tons of action that's sure to take advantage of the wireless freedom offered by the Oculus Quest. It'll be available in July 2020.
Low-Fi
Platforms: SteamVR, Oculus Rift, PlayStation VR
Low-Fi is the quintessential cyberpunk first-person shooter for VR. The pumping synth-heavy 80's soundtrack mixes perfectly with the neon-drenched surroundings that echo Blade Runner aesthetics in every way. Low-Fi made a name for itself through its Kickstarter backing earlier this year and has shown quick development progress since then.
Gnomes & Goblins
Platforms: SteamVR, Oculus Rift
While the project has been in hibernation since 2016 while creator Jon Favreau worked on projects like The Lion King and The Mandalorian, Gnomes & Goblins looks to be back in a big way. With the characters that inspired the design of Baby Yoda, Gnomes & Goblins takes players to a fascinating world where AI-controlled gnomes and goblins (fancy that) can be found and interacted with in surprising ways. While it started off as a tech demo of sorts, it's apparently developed into a full-fledged gaming title, although details on the actual gameplay are a bit short right now.
Vertigo Remastered
Platforms: SteamVR, Oculus Rift
Upon its original release, Vertigo was one of the first games that felt like a full-fledged adventure built from the ground up for VR (complete with lots of Half-Life and Portal influence). While Vertigo 2 is still in the works, the developers have been busy porting all the new enhancements from the sequel back to the original. All those enhancements are packed up into what's now called Vertigo Remastered, and will be available as a free update for everyone who already owns the game. Otherwise, you can find this on SteamVR for $25 in July 2020.
Trover Saves the Universe
Platforms: Oculus Quest
If you're looking for a weird, wacky, and bizarrely vulgar adventure, Trover Saves the Universe is one of the best ways to experience how narrative can be transformed in VR. Trover Saves the Universe is from the minds behind the Rick & Morty animated series, as well as the developers of Crows, Crows, Crows, Accounting+, and even worked on Job Simulator as well. It's a third-person adventure that's sure to warp your mind in strange new ways, and it's out for the first time on the Oculus Quest on June 18.
The Walking Dead Onslaught
Platforms: SteamVR, Oculus Rift, PlayStation VR
Norman Reedus took to the mic and finished recording all his lines for Daryl Dixon's appearance in The Walking Dead Onslaught. Onslaught is developed by VR veterans Survios of Sairento, Raw Data, and Creed: Rise to Glory fame (just to name a few titles of theirs), and focuses heavily on dismemberment and fast-paced action in a world overtaken by zombies. It launches later in 2020.
Blaston
Platforms: Oculus Quest
Blaston is a 1v1 slow-motion multiplayer dueling game where players take their positions on a gladiator-style pedestal and try to defeat one another in arcade-style gameplay. Everything in Blaston happens in slow motion, and the game encourages players to win by constantly moving to dodge projectiles and get the best of their opponent through fake-outs and other techniques. It's slated for Fall 2020 release.
And there you have it. A literal plethora of titles for every single VR headset out there, and almost all of these announced titles are debuting this year. Ready to get your game on?
Sign up for Black Friday email alerts!
Get the hottest deals available in your inbox plus news, reviews, opinion, analysis and more from the Android Central team.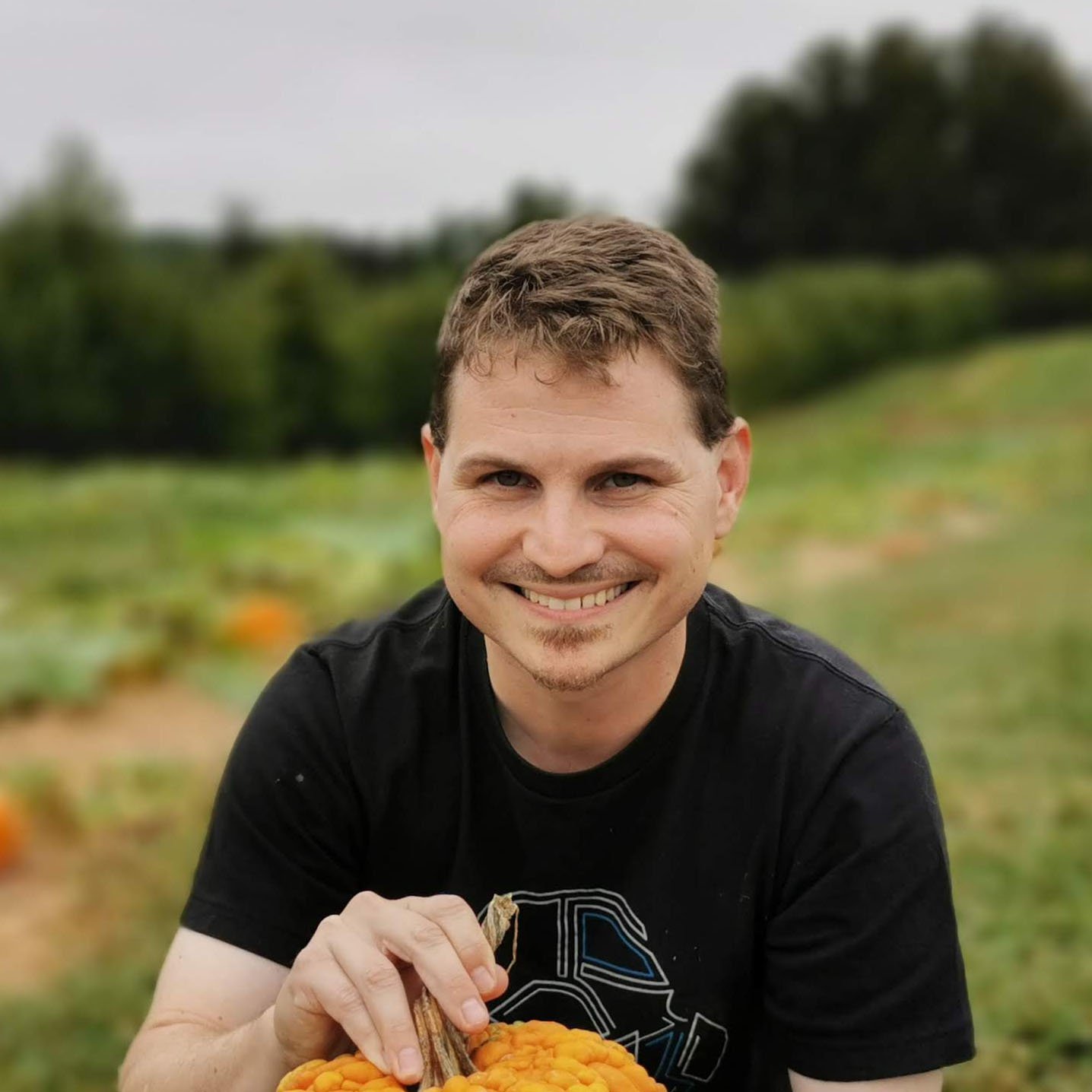 Senior Content Producer — Smartphones & VR
Nick started with DOS and NES and uses those fond memories of floppy disks and cartridges to fuel his opinions on modern tech. Whether it's VR, smart home gadgets, or something else that beeps and boops, he's been writing about it since 2011. Reach him on Twitter or Instagram @Gwanatu