The Black Friday and Cyber Monday weekend is officially over, but there are still some deals lingering in its wake. While we've been treated to a ton of deals and shopped 'til we dropped, the below deals are worth looking at if there's a little room left in the budget or if you haven't quite checked everyone off your holiday gift list just yet. Prices like this will not be seen for some time now, so make the most of the.
We've rounded up some of the best deals that this weekend had to offer that you can still make the most of for a very limited time:
Echo Dot with Amazon Music Unlimited - $22 (Save $28)
As is the case with most shopping events, Amazon led the charge with a whole host of discounts on its own-brand hardware. Out of all of the offers, the Echo Dot is likely the one most people are going to want. This deal saves you over 50% off its regular price and matches the best deal we've ever seen for it. Like all Echo devices, the Dot has Amazon's Alexa built right into it to help you complete basic tasks, set timers, play music, control your smart home, and more. The best part is, this deal even comes with four free months of access to Amazon Music Unlimited, which lets you stream the latest hits and all your older favorites whenever and wherever you want.
Alexa, let's go!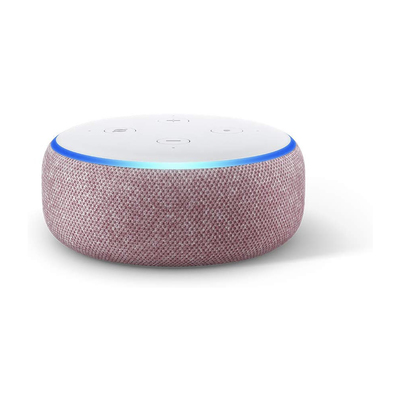 Amazon Echo Dot smart speaker
Amazon's most popular smart speaker is going to get a lot more popular at this price point. Use the Echo Dot to talk to Alexa, control your smart home with your voice, play music, or set up an intercom between Echo Dots throughout the home.
$22.00 $49.00 $27 off
Instant Pot - $49 (Save $51)
Do we really need to say more? We've been showing you the best Instant Pot deals all weekend, but this is our pick of the bunch. It has a large cooking capacity and an incredible price. What more could you ask for? It's still available at this price, so add it to your kitchen arsenal if you hadn't already seen this deal.
Cook more meals
Instant Pot Duo60 7-in-1 programmable pressure cooker
This 7-in-1 cooker is insanely versatile and can help you cook some great meals this winter. If you don't already have an Instant Pot, grab one today and thank us later.
$49.00 $99.95 $51 off
The deal given is no longer valid and we do not have a better one. However, we have found some similar deals
Google Nest Wi-Fi - $259 (Save $40)
The Google Nest Wifi router 2-pack is down to $259 on Amazon. That's $40 off the router's usual price and one of the best deals we've ever seen for Google's mesh networking system. An individual router sells for $149, so you're still saving $40 versus buying them by themselves.
Wi-Fi Everywhere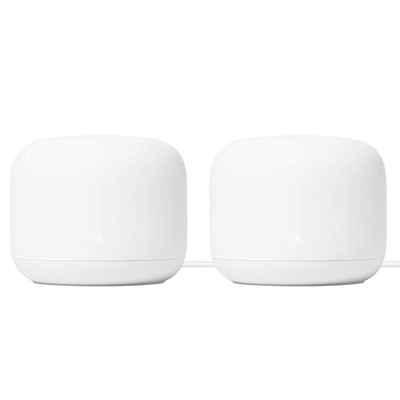 Google Nest Wi-Fi router 2-pack
This is a scalable and flexible mesh networking system that can blanket your whole home in Wi-Fi, eliminating dead zones and making it simple to use. You can add more as you need them. These routers handle up to 200 connected devices.
$239.00 $299.00 $60 off
Chamberlain MyQ Smart Garage Door Opener - $19.98 (Save $30)
If you've got Wi-Fi that reaches into your garage, then you should have a smart garage. It's that simple really. Especially since you don't need a whole lot of fancy equipment. You don't have to replace the garage door opener you already have. Just grab Chamberlain's MyQ smart garage door opener on sale for $19.98. It has flip-flopped between $20 and $30 all weekend, $20 being the lowest price we've ever seen for this device. It's at that price now, so you should get it.
Open Sesame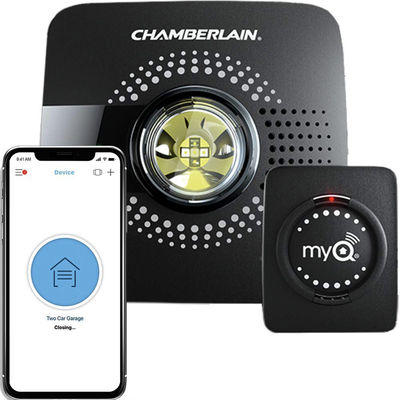 Chamberlain MyQ MYQ-G0301 smart garage door opener
Most likely compatible with your current garage door opener, this device lets you open and close the garage from an app on your phone. You can get notifications when it's used in real time. If you have Google Assistant, enable voice control.
$19.98 $50.00 $30 off
Surfshark VPN - $1.77 a month (Save $275)
Cyber Monday brought loads of great deals on the hottest tech devices of 2019, but there were also discounts on valuable tools that will serve you for years to come. I'm talking about Surfshark VPN, which will provide privacy and anonymity while you traverse the online world. Instead of paying the full $323 price for a 27-month subscription, you can instead get it for just $47.76. That's an 85% discount, and it brings the monthly price down to $1.77. This Black Friday weekend offer should have expired by now, but you can still snag it.
🏄‍♂️🦈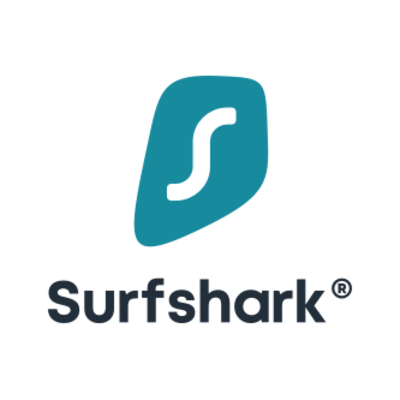 Surfshark VPN
Browse anonymously, securely, and with no geographic barriers. It works great on mobile, macOS, and Windows, and you can use it on an unlimited number of devices at once. Get this limited-time deal and protect yourself for over 2 years.
$47.76 $322.65 $275 off
Samsung T5 1TB portable SSD - $137.99 (Save $30)
The Samsung T5 is sleek and well-made with a durable aluminum casing, and it's crazy fast with read/write speeds up to 540MB/s. It's perfect for editing 4K video projects, though it's just as good for holding other types of files. You can get the T5 in either 500GB, 1TB, or 2TB configurations, but the 1TB is a steal right now at just $137.99 — that's around 20% off its average price and a discount you can still make the most of right now.
Store more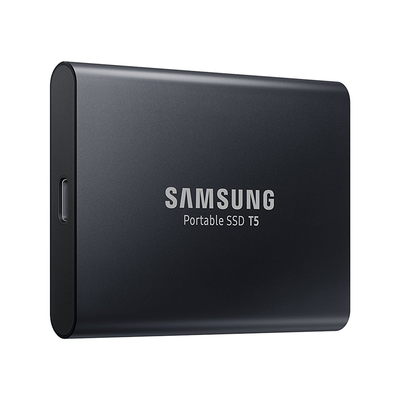 Samsung T5 1TB portable SSD
This is an all-new low price for one of Samsung's best portable drives with around $30 off its average price. It's fast with read-write speeds of up to 540 MB/s, has AES 256-bit hardware encryption, and comes with both USB-A and USB-C cables.
$137.99 $167.54 $30 off
Anker Powerline II 3-in-1 Charging Cable - $11.24 (Save $7)
While a lot of modern devices are moving us slowly towards the USB-C future of tomorrow, we're not quite there yet and a bunch of our existing phones, tablets, and accessories are rocking something else. Fear not, though, as Anker has one cable to charge them all and right now you can snag it for a record-equalling low price at Amazon. The Anker Powerline II 3-in-1 Charging Cable drops down to just $11.24 when you enter code AKBF3IN1 during checkout, saving you $7 off the regular price.
Charge everything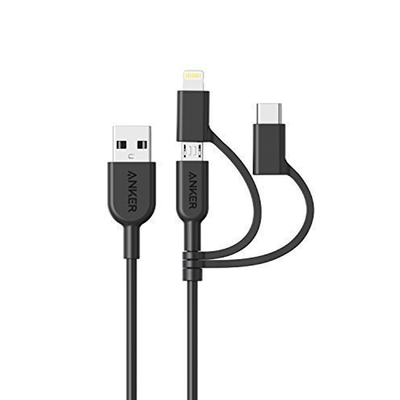 Anker PowerLine II 3-in-1 charging cable
If you have a smartphone, you need this cable. It's that simple. It has USB-C and Micro-USB connectors, is MFi-certified for Lightning, and is backed by a lifetime warranty. It's one cable that can replace three others, so stock up now!
$11.24 $17.99 $7 off
Eufy BoostIQ RoboVac 30 Robot Vacuum Cleaner - $179.99 (Save $90)
I say it's time we just let the robots take over... cleaning our homes, that is. The Eufy BoostIQ RoboVac 30 Robot Vacuum Cleaner can help make sure your floors are a bit cleaner before you return home from work each day, and now that it's back down to one of its best prices in history at Amazon, it's an even more affordable option than many of its competitors. If you're in need of a little extra help around the house, today's sale on the RoboVac 30 bringing it down to just $179.99 is worth some serious consideration. That saves you $90 off its regular price there.
Rad Robot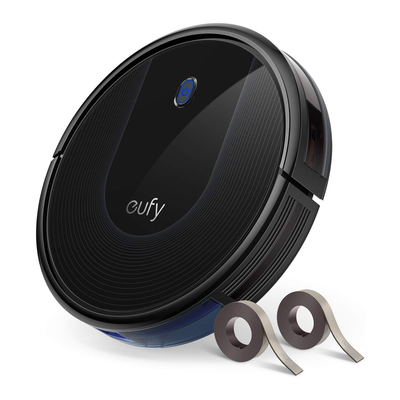 Eufy BoostIQ RoboVac 30 Robot Vacuum Cleaner
Let this robotic vacuum take care of cleaning up for a change! It can run for up to 100 minutes at a time and then heads back to its charging station automatically so you never come home to find it dead in the middle of a dirty floor.
$179.99 $269.99 $90 off
The deal given is no longer valid and we do not have a better one. However, we have found some similar deals
Sony WF-1000XM3 Noise-Cancelling True Wireless Earbuds - $198 (Save $32)
These true wireless earbuds didn't actually drop for Blck Friday or Cyber Monday, but they fell in price today so we're including them as extra. This is their first major discount since their release a couple of months ago making today the perfect time to pick up these ANC earbuds that compare favorably to Apple's AirPods Pro.
Wire-free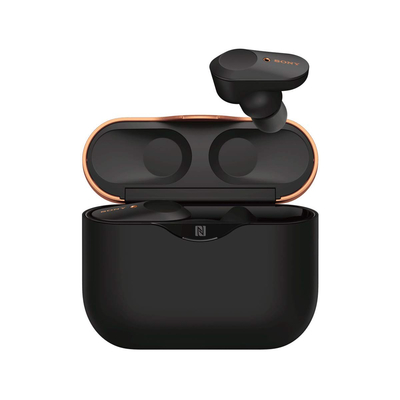 Sony WF-1000XM3 True Wireless Earbuds
These newly-released earbuds didn't drop for Black Friday or Cyber Monday, but they just fell by over $30 at Amazon in both black and silver colors. They feature ANC, 24 hours of battery, touch controls, and great sound quality.
$198.00 $229.99 $32 off
The deal given is no longer valid and we do not have a better one. However, we have found some similar deals
---
Despite this list being packed with some pretty fantastic offers, they might not last forever so snatch something at a discount while you can. If you see anything you need or just plain want, it's best not to leave it any longer as the deals will come to a close soon. For the latest deals all year round, keep it locked to Thrifter.