TalkTalk offering up a free Nexus 7 with four Android smartphone deals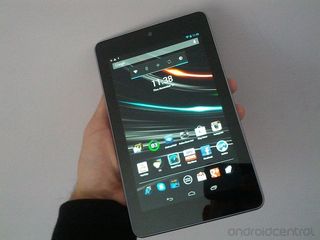 TalkTalk are getting into the Christmas spirit -- or feeling rather generous -- as they have today announced that from Nov. 20 they'll be giving away a free Nexus 7 tablet with a selection of smartphone deals.
There are four Android devices on offer and although three of them are not amazingly high-end, they will soon have the LG Nexus 4, which will be flying off the shelves. As you'll see after the break, TalkTalk are offering options for small, medium and heavy users, ensuring they have some goodness for everyone. With the Nexus 7 being thrown in for good measure, I suspect this deal could be fairly popular.
You can catch the pricing deals along with the press release after the break:
15 November 2012 – TalkTalk (mobile.talktalk.co.uk) offers Britain's very best smartphone deals and it has gone one step further this Christmas by giving away the Google Nexus 7 by ASUS (worth £199rrp) with its great value smartphone packages.
With smartphones and tablets dominating Christmas wish lists this year TalkTalk is offering customers this great value 'perfect combination' deal which is sure to be a hit with savvy shoppers this festive time.
Available exclusively to TalkTalk customers from 20 November, TalkTalk Mobile will offer 4 fantastic smartphone packages paired with the Google Nexus 7 tablet for free. Nexus 7 run on Google's latest Jelly Bean OS and offers powerful browsing as well as apps, games and social networking for people on the move or at home.
*All handsets listed cannot be purchased separately from the tablet as they form part of this bundle
TalkTalk Mobile will also help customers stay in control by sending text alerts when 80 per cent of their monthly allowances have been reached and customers who buy online will get even better value as they get double the data allowance.
All TalkTalk packages come with built in savings features e.g. unlimited family calls, free voicemail, free calls to customer care and free text alerts.
James richrdso...who? New reporter? No formal introductions?

Clicking on his name brings you multiple pages of his 74 articles... what are you smoking?

I want one. The Nexus 7 is quoted as having Battery 43200mAh (Li-Ion)
Camera Main Camera : 1.2MP and 720 Video Recording
Android Central Newsletter
Get the best of Android Central in in your inbox, every day!
Thank you for signing up to Android Central. You will receive a verification email shortly.
There was a problem. Please refresh the page and try again.