Sweet Valentine's Day gifts for the tech lover in your life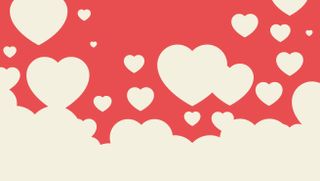 Looking for a fun way to surprise the tech lover in your life this Valentine's Day? We're here to help with our unique gift guide that encompasses everything from smart mood lighting and key finders to fitness trackers and amazing speakers.
SONOS Speakers
Give the gift of amazing audio with a SONOS speaker of your choice. These unique speakers connect over Wi-Fi and allow you to play music from your phone or tablet wirelessly. And you can do more than just stream songs to a single speaker — you can blast your music through your entire house! For something a little more compact and easy to move around the house, the SONOS Play:1 offers crisp and clear audio starting at $195. You can always opt for one with more power like the PLAY:3 or all-new PLAY:5 if they're a real audiophile. The SONOS Playbar is also a great addition to any home theater setup for those cuddle-on-the-couch moments.
Philips Hue A19 Starter Kit
Set the mood around your home for many future date nights to come with a Philips Hue starter kit. This bundle includes 3 Hue bulbs to set up anywhere around your home that can be controlled easily from your smartphone. Create lighting scenes to save and use again (perfect for home theater setups) or simply adjust the colors to suit any scenario. Grab this starter kit for $195!
Huawei Nexus 6P
If your special someone is in dire need of a new Android smartphone, give them the gift of Nexus — pure Android at its best. The Nexus 6P sports a 5.7-inch QHD display with a durable aluminum body and dual front-facing speakers. The 3450mAh battery inside will provide ample battery life and the 12.3MP shooter on the back is the best Nexus camera yet. The 6P comes in 32GB, 64GB, and 128GB versions with frost, aluminum, and graphite variants.
iGlove Touchscreen Winter Gloves
Staying warm is important, but so is staying connected. These unisex winter gloves are designed to work with your smartphone's touchscreen using a special conductive material at the fingertips. Available in a variety of colors, they're an excellent and affordable ($5.99) option to consider gifting while temperatures are still low.
Fitbit Charge HR
A healthy couple is a happy couple! This high performance wristband rocks an OLED display for all your activity tracking, whether it be steps taken, overall distance, floors climbed, or quality of sleep. Along with caller ID, you can sync up the Fitbit Charge HR to your phone or computer to monitor your stats, goals, food, trends, and achievements. Starting at $120 for the plum option, it's the perfect gift for the significant other who loves to stay active!
Jaybird X2 Sport Wireless Headphones
If your squeeze is in need of a new pair of quality headphones the Jaybird X2's are a home run, providing up to 8 hours of skip-free music over a Bluetooth connection. Not only are they sweat proof, they sport memory foam ear tips that are designed to stay in place whether you're running, walking, or lifting. The headphones also come with a range of earbuds and loops to ensure they'll fit practically any ear size and shape. Choose from a variety of colors starting at $140.
Polaroid Cube HD
This colorful little camera is the perfect companion to capture your adventures together — rain or shine. Capable of recording 1080p HD video and snapping 6MP stills with its 124° wide angle lens, the Polaroid Cube uses a magnet on the bottom to mount to any metal surface, eliminating the need for straps or makeshift bands (although attachments are available). The Cube supports 32GB Micro-SD cards and is completely shockproof and weather resistant. Priced at just $99, it's a great camera to gift this Valentine's Day.
Tile Item Finder
We all misplace important items like our keys and phones, causing us to retrace our steps until they're found. This accessory is perfect for those occasions of forgetfulness, especially if its more common of an occurrence than you'd like to admit. The Tile is a small Bluetooth tracker that utilizes an easy-to-use app for tracking any items you've attached to it. The app helps you locate your items by sound or see its last known location on a map. A single Tile goes for $25, but larger packs of 4, 8, and 12 are also available.
UE BOOM Wireless Speaker
This portable Bluetooth speaker is designed to provide excellent quality audio while maintaining a travel-friendly design. The UE Boom's 360-degree speaker pushes your tunes in every direction and features colorful skin choices with a plasma coating that's both water- and stain-resistant. Its rechargeable battery offers up to 15 hours of life and the speaker can even take your phone calls from up to 50 feet. For some extra punch, add a second UE Boom to the mix for stereo sound through the UE BOOM app. The black option starts at $118 with other color combinations available for slightly more.
Amazon Gift Card
Sometimes the best gift is letting your love pick for themselves. With millions of products to choose from along with some amazing services like Amazon Prime, Prime Video, and Prime Music, an Amazon gift card can go a long way. Available in amounts ranging from $25 to $200, this card comes wrapped in a gold heart box for some Valentine's Day flare.
Get the Android Central Newsletter
Instant access to breaking news, the hottest reviews, great deals and helpful tips.