Should you buy Fortnite for PS4, or is the free version good enough?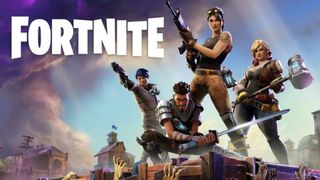 Best answer: No. While Fortnite's Save the World mode has grown a lot since its launch, the game is still nowhere near as heavily supported as its Battle Royale version. Unless you're looking for a new sandbox survival game, you should stick with the free-to-play Battle Royale version of Fortnite instead.
Battle Royale vs. Save the World
Fortnite Battle Royale is an extremely popular PvP take on the game that is available to play for free. Ever since its launch two years ago, the game has blown up into a worldwide phenomenon, and is likely the most popular game on the planet right now. Similar to other battle royale games like PUBG, Fortnite drops 100 players onto an island where they then have to fight to be the last one standing.
Unlike other battle royales, Fortnite incorporates its PvE aspects into the PvP gameplay, allowing players to build structures to use as makeshift defenses. This system is what makes the competitive aspects of Fortnite different from other, more standard shooters. Not only do you have to think about weaponry, but you also have to be proficient enough in building to come away as a winner in fights.
If you're looking for a game that offers the same run-and-gun play of other battle royale titles with some extra flair thrown in, then Fortnite Battle Royale is something you'll likely be interested in. However, if you're just looking for a more laid back experience with the same mechanics as the Battle Royale version, than Save the World might be for you.
Save the World, the paid version of Fortnite, puts you on a team with other players as you explore and try to survive. Similar to the Battle Royale mode, players will have to scavenge weapons, material, and other items in order to stay alive, although the enemy in Save the World are waves of monsters and not other players.
Unlike Battle Royale, Save the World has a fleshed out story that players can experience, and offers more in the way of an RPG title with items and weapons being upgradable throughout the game. Prior to Battle Royale blowing up the way it did, this was the original version of Fortnite that developer Epic had envisioned for the game.
Is Fortnite: Save the World worth it?
At the moment, Save the World is priced at $40 for the Standard Founder's Pack, and is still considered to be in early access. While that may be the case, Epic has done an incredible job of building up the title since its launch. Although the Battle Royale portion of Fortnite sees way more in terms of content and updates, Epic still includes changes and improvements to the Save the World mode on a weekly basis, which shows just how important the mode still is.
Players who have already dabbled in the Battle Royale mode of Fortnite will notice some big differences in Save the World. For example, changing weapons and cycling through your inventory is different depending on the mode. Gameplay in Save the World is also just a bit more relaxed than in Battle Royale, which is often incredibly chaotic and fast-paced thanks to just how many people are playing in one session. You won't need to build a massive tower in an instant to take on the horde of Save the World, thankfully.
While Fortnite: Save the World is a fun and interesting take on the survival genre, the biggest drawback to it is its price and the mystery surrounding it. Epic has stated for some time that it plans to eventually make Save the World free-to-play, but has yet to do so. The mode initially seemed ready to become free last year, but Epic pushed back the release while it worked on "a broad set of features, reworks, and backend system scaling (they) believe are needed to go free-to-play."
As of now, there's no information on exactly when Save the World is going free-to-play, so picking it up for the full price now could be a risky move.
Our pick
Worldwide phenomenon
Fortnite Battle Royale packs a lot of content into a free package that's fun for players of all ages. Because it's so popular you'll never have trouble finding a match and you won't have to worry about the developer abandoning it.
Wait it out
Fortnite Standard Founder's Pack
Soon to be free
While Epic has stated that Save the World will go free-to-play at some point, it's unknown as to when that actually is. For that reason, you're better off waiting instead of spending the money right now.
Get the Android Central Newsletter
Instant access to breaking news, the hottest reviews, great deals and helpful tips.