Wouldn't it be nice to have an assistant in the passenger seat while you're driving around who could turn on your favorite songs, guide you through traffic, and record all your best and worst moments on the road? With Garmin's Speak Plus with Amazon Alexa and Built-In Dash Camera you can have all that while keeping your passenger seat free for someone else, and right now Buydig is offering a stellar $80 off its regular price, bringing it down to just $99.99 shipped when you apply coupon code DASH40 during checkout. This is the best deal we've ever seen for the device, beating previous discounts we've shared by $20 or more. If you've been waiting for a killer sale, this is the one you want. Just keep in mind that price drops on it don't tend to last for very long.
I Can Speak Clearly Now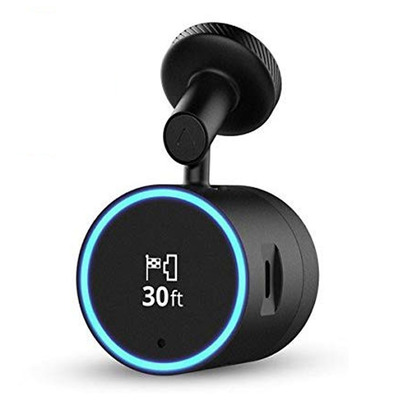 This device features Amazon's Alexa voice assistant so you can have an extra hand while driving down the road. The built-in dash cam and turn-by-turn navigation add even more convenience to your commute.
$99.00 $179.99 $81 off
As the product name suggests, Garmin's Speak Plus has all the capabilities of Amazon Alexa built into it, so you can ask your new voice assistant to switch to a different song, check your calendar or the weather, and even place an order on Amazon for you while you're focusing on the road ahead. It also allows you to take advantage of Garmin's Turn by Turn Navigation while you're driving by just speaking a few words. The device connects to your smartphone using Bluetooth and utilizes your phone's data to ensure it can perform all of Alexa's duties. Plus, this model of the Speak Plus is also equipped with a dash cam with driver assistance features such as forward collision and lane departure warnings, as well as a 'Go' alert to let you know when stopped traffic in front of you has started to move.
Other automotive accessories are on sale today, too. This discounted universal smartphone mount works with nearly any vehicle and phone.
We may earn a commission for purchases using our links. Learn more.