Samsung Galaxy Buds Plus vs. Samsung Galaxy Buds: Which should you buy?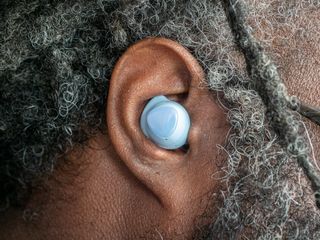 (Image credit: Daniel Bader / Android Central)
Samsung Galaxy Buds+
The Galaxy Buds+ may look similar to the Galaxy Buds but they offer much better battery life and integration with Spotify. Plus, the call quality has been greatly improved.
Samsung Galaxy Buds+
Class-leading battery life
Excellent comfort
Great, customizable sound
Integration with Spotify
Improved microphone for calls
Wireless charging
Lacks active noise cancelation
Samsung Galaxy Buds
The Galaxy Buds are an incredible value for what they offer. While battery life isn't as great as the Buds+, it's still more than enough for most people.
Samsung Galaxy Buds
Excellent comfort
Great, customizable sound
Cheaper
Wireless charging
Lacks active noise cancelation
Call quality could be better
Worse battery
The Galaxy Buds+ are for those who absolutely need long battery life and great call quality in a small package. Battery life is great at 11 hours with just the buds and a total of 22 hours with the included charging case. Most true wireless earbuds only feature 5-7 hours of battery life with some of the greats featuring 9-10 hours, so this is a huge bonus. Samsung also improved the call quality between the two generations.
However, if you don't need the additional battery life and don't worry about call quality, the Galaxy Buds are still an incredible value, especially for their price.
The value of longer battery life
So let's start with the most important feature: the battery life. The Galaxy Buds+ feature 11 hours of juice on the buds' end with an additional 11 hours added with the charging case. This nets you a total of 22 hours of listening time. On the other hand, the Galaxy Buds net you six hours of juice with just the buds and an additional seven hours with the case. This means that you'll get 13 hours of juice, which is a huge difference.
Otherwise, the earbuds share a lot in common. Both sets of earbuds sound great out of the box, but if you don't like the way they sound, you can use their companion app (available on both Android and iOS) to tune them how you like. While the Galaxy Buds+ technically sound better than the Galaxy Buds, they are virtually indistinguishable when you actually listen to them. Both sets of earbuds also feature USB-C for wired charging and Qi for wireless charging.
Both sets of earbuds are comfortable, too. Both come with multiple ear tip sizes in the box, which helps tremendously with fit and overall comfort. They can also be worn for several hours at a time without issue, which is important given their long battery life.
One area that isn't particularly great on either the Galaxy Buds or Galaxy Buds+ is microphone quality. The Galaxy Buds had a reputation for having poor microphone quality, and that still holds true here. The Galaxy Buds+ are a great improvement and are now passable, but Samsung still has a ways to go before they're be considered great. If you were deciding between the two and need good call quality, go with the Galaxy Buds+. The Galaxy Buds+ still struggle in louder environments, but are fine in medium to quieter environments. The microphone doesn't try to overcompensate with a noise-isolating algorithm, either.
Swipe to scroll horizontally
| Header Cell - Column 0 | Samsung Galaxy Buds+ | Samsung Galaxy Buds |
| --- | --- | --- |
| Battery life (buds) | 11 hours | 6 hours |
| Battery life (case) | 11 hours | 7 hours |
| Spotify integration | Yes | No |
| USB-C | Yes | Yes |
| Wireless charging | Yes | Yes |
| Water resistance | IPX2 | IPX2 |
One nifty feature on the Galaxy Buds+ is Spotify integration. This means that you can assign a specific playlist to a tap gesture directly on your earbuds. It's a nice feature to have, especially if you're a heavy Spotify user. Just know that this feature only works on Android. So, if you have an iPhone or if you decide to pair them with your computer, this feature won't work.
The charging case remains the same for the most part aside from a few aesthetic changes. This is a good thing as the case has always been relatively small and compact, which makes it easy to put in your pocket or purse.
A potential downside, however, is that both models lack active noise cancelation (ANC). Over the past year, many of the big headphone manufacturers, including Sennheiser, Sony, and Apple, have begun implementing ANC into their true wireless earbuds. However, both the Galaxy Buds and Galaxy Buds+ are substantially lower in price versus those that do feature ANC, so it's a fair trade-off.
Something that hasn't changed between generations is the weak water resistance, which is unfortunate. Both the Galaxy Buds and Galaxy Buds+ feature IPX2 water resistance, which basically means that the earbuds are able to withstand very light water droplets. This also means that they aren't technically rated for working out, so you'll need to have a second set of workout earbuds if you plan on using earbuds while working out.
At the end of the day, it's pretty straightforward. Unless you want to save a bit of money, the Galaxy Buds+ are the way to go. Call quality still isn't great, but they're an improvement over the first Galaxy Buds. The Galaxy Buds still feature battery life that is still good relative to other true wireless earbuds on the market, but the Buds+ top even that. Otherwise, they pack essentially the same features as the Galaxy Buds+ outside of integration with Spotify.
Battery champ
Lasts forever
The Buds+ last stupidly long, allow you to make better calls, and integrate with Spotify. For the price, you can't go wrong.
Great value
Everyday carry
The Buds doe everything the Buds+ do aside from integrating with Spotify. THey also have slightly worse battery life. Still, the low price can be appealing for many.
Get the Android Central Newsletter
Instant access to breaking news, the hottest reviews, great deals and helpful tips.