Rogers introduces Suretap mobile payment system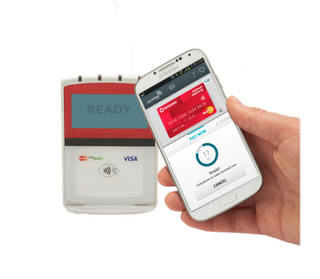 Today Rogers has launched their suretap wallet — a new app for NFC-enabled BlackBerry 10 and Android devices that allows users to make payments at thousands of retailers using just their smartphone. Users can store eligible cards within the app, and at participating retailers can then tap their phones on the payment terminal for a transaction.
Suretap wallet lets you store cards such as a Rogers prepaid Mastercard as well as cards from Swiss Chalet, Milestones Grill and Bar, Montana's Cookhouse, Harvey's, Kelsey's, Indigo, Earls Restaurants, Ardene, and Spafinder Wellness 365. Support for loyalty cards and coupons will be added in the future.
Learn more about suretap wallet, features and supported devices at rogers.com/suretap
Press Release
Rogers customers can change the way they pay with the launch of the suretap(TM) wallet
Canada NewsWire TORONTO, April 11, 2014 Customers can now leave their cash at home and use their smartphones to make everyday purchases
TORONTO, April 11, 2014 /CNW/ - Canadians are about to think differently about cash, cards and their bulky wallets. Today, Rogers is launching the suretap wallet, a new application that lets customers use their smartphones to make payments at tens of thousands of retailers across the country. With the suretap wallet, customers can safely store eligible payment cards on their smartphone and make purchases by simply holding it up to contactless payment terminals, just like they do today with plastic credit and debit cards.
"Our customers are inseparable from their smartphones, and we know they are ready and want to use them to make payments. With the suretap wallet, their smartphones and wallets will now be one and the same," said Jeppe Dorff, Vice-President, Transaction Services, Rogers Communications. "Now thousands of our customers across the country can make simple, secure and fast payments using their smartphones instead of fumbling through their wallets to find their payment cards."
Starting today, customers can add multiple cards to their suretap wallet including a Rogers Prepaid MasterCard that can be topped up with funds for mobile payments. Also available for purchase are gift cards from leading Canadian food and beverage merchants and retailers including Swiss Chalet, Milestones Grill and Bar, Montana's Cookhouse, Harvey's, Kelsey's, Indigo, Earls Restaurants, Ardene, and Spafinder Wellness 365. In the future, the suretap wallet application will offer more retailer gift cards, as well as store loyalty cards, coupons and ID cards.
Within the suretap wallet application, customers can add funds to their prepaid card, check account balances, view transaction history and use location-based features to find retailers nearby that accept contactless payments. The application is available for download on select Android and BlackBerry 10 smartphones that include near-field-communications capabilities.
Customers can have the peace of mind that their payment information and passcodes are securely stored on the suretap wallet's SIM card. The wallet is backed by technology that lets customers make payments anywhere in the world that contactless payments are accepted. For merchants and retailers, accepting mobile payments with the suretap wallet means no additional or new fees.
To learn more about the suretap application including suretap-ready devices and the features and functionality of the wallet, visit www.rogers.com/suretap.
Get the Android Central Newsletter
Instant access to breaking news, the hottest reviews, great deals and helpful tips.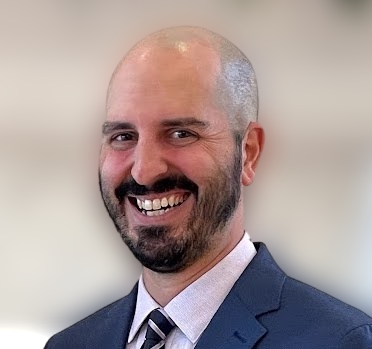 Editorial Director - High Yield
Adam is the Editorial Director of High-Yield content at Future. Leading an outstanding team, he oversees many articles the publisher produces about subscriptions and services including VPN, TV streaming, and broadband. In addition to identifying new e-commerce opportunities, he has produced extensive buying guides, how-to-watch content, deal news, and in-depth reviews. Adam's work can be seen on numerous Future brands including TechRadar, Tom's Guide, T3, TTR, Android Central, iMore, Windows Central, and Real Homes.