Books now available from Google Play in France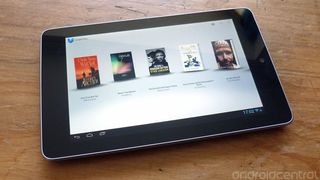 The slow, global march of new markets receiving Google Play content continues. This time up, it's the turn of France, where as of today, Books are available to download from Google Play.
In countries where Google Play content has been available for some time, we often take it for granted. But, if the Nexus 7 is to be a truly, globally loved device, then the content has to be there. For some it still isn't, but in France, today is a step closer.
If you're in France, head on over to the Google Play Store now either on the web, or on your device, and browse all the reading material on offer. Don't forget too, to download the Google Play Books app, which you'll find a handy download link for below.
Source: Google, Download: Google Play Books (opens in new tab)
It's here in France all right...but it doesn't work on GNex + Jelly Bean! My GNex updated (OTA) yesterday, but there is absolutely no way to access Google Play Books! In Google Play apps, it's listed as installed, but it doesn't appear in any list of applications on my device, so it can't be launched, and it can't be uninstalled either, even from Google Play! Waiting for a fix...
Android Central Newsletter
Get the best of Android Central in in your inbox, every day!
Thank you for signing up to Android Central. You will receive a verification email shortly.
There was a problem. Please refresh the page and try again.