B&N doubles number of apps in Nook app market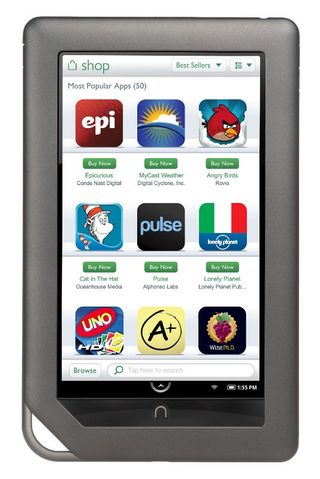 Barnes and Noble, in a press release issued today, announced it has doubled the number of apps available to users in the Nook app catalog. Popular cross-platforms applications like Evernote, Seesmic and Fandango are part of the new editions, and have been well received by Nook Color users. In addition to the new applications, 15 of the first ever interactive Disney titles and over 50 of the popular "I Can Read" series titles have been added to the tablet/eReader's store, as well as full color versions of New York magazine and Motor Trend.
They also clue us in on an interesting bit of their market data. The top five paid applications downloaded from the Nook app store are: Angry Birds, Astraware Mahjong, Quickoffice Pro, Drawing Pad and Aces Jewel Hunt. The top free apps are: Fliq Calendar, Fliq Notes, Pulse News, NOOK Word of the Day and Fliq Tasks. Approximately half of NOOK Apps are $2.99 or less and the vast majority are priced at $5.99 or less.
Of course, more than a few of you reading this have done a little wizardry and have the Android Market on your Nook Color, but seeing the growth of the native applications and the B&N market is great news. It doesn't look like the Nook is losing steam any time soon. Hit the break for the full press release.
Barnes & Noble Adds Great Selection of New Apps and Colorful Content for NOOK Color Reader's Tablet
Millions of Third-Party NOOK Apps™ Downloaded; Now Double the App Offering with Popular Additions Including Fandango, Evernote, New Games and More
Exclusive Disney Cars and Cars 2 Interactive Children's Books Zoom Into Expansive NOOK Kids™ Catalog, Plus 50 "I Can Read" Series Favorites
Offers New NOOK Books™, Magazines, Plus Exclusive Content in Barnes & Noble Stores
NEW YORK--(BUSINESS WIRE)--Barnes & Noble, Inc. (NYSE: BKS), the world's largest bookseller, continues to make its bestselling, critically acclaimed NOOK Color Reader's Tablet even better, delivering customers a wide array of high-quality apps, books, interactive children's books, magazines and more. The company announced it doubled its number of NOOK Apps since recently introducing a broad collection of popular apps, and NOOK Color customers have downloaded millions of paid and free NOOK Apps in that time. Barnes & Noble also announced it has expanded its world's largest collection of digital picture books with more than 15 of the first-ever interactive Disney Cars and Cars 2 titles and 50 "I Can Read" favorites, and many more. And for NOOK Color customers who love magazines, the company added new full-color, interactive versions of New York magazine and Motor Trendamong many others. All of this exciting content is available to customers who own NOOK Color, the best tablet value on the market at just $249.
"NOOK Color is a tremendous product, offered at a terrific value, for people who love to read everything in rich beautiful color, stay connected, be entertained or learn new things anywhere and everywhere. Whether reading a bestseller, the latest issue of a favorite magazine, checking email or playing a brain-teasing game, we continue to build upon our fantastic array of fun and engaging NOOK Apps and content for NOOK Color customers to enjoy," said Jamie Iannone, President of Digital Products, Barnes & Noble. "Since we added our customers' most-requested tablet features just a few weeks ago, we've had an amazing response, particularly to our growing array of popular apps that give customers the ability to do even more with their award-winning, best value Reader's Tablet."
Barnes & Noble has added a host of new NOOK Apps for NOOK Color customers in the past few weeks, each optimized for NOOK Color's stunning 7-inch color touchscreen. Apps such as Fandango, Evernote and Seesmic, along with games including Aces® Hearts – a NOOK Color exclusive – and Astraware Tradewinds 2, as well as a number of highly requested bible-centric apps are among those recently added to the growing collection of high-quality apps offered by third-party developers and content providers for NOOK Color. Children will enjoy new apps such as Hangman, new Dr. Seuss story apps, along with apps featuring the Berenstain Bears.
Among NOOK Color customers, the top five paid NOOK Apps are Angry Birds, Astraware Mahjong, Quickoffice Pro, Drawing Pad and Aces Jewel Hunt. The leading free apps are Fliq Calendar, Fliq Notes, Pulse News, NOOK Word of the Day™ and Fliq Tasks. Through Shop on NOOK Color, customers can find a variety of apps in categories including Play, Organize, Learn, Explore, Lifestyle, News and Kids – with more to come. Approximately half of NOOK Apps are $2.99 or less and the vast majority are priced at $5.99 or less.
For children, just in time for the debut of the highly anticipated Disney Cars 2, Barnes & Noble is the first to offer a collection of more than 15 interactive NOOK Kids titles featuring four-wheeled friends from both Cars and Cars 2. Beginning readers will enjoy a collection of more than 50 "I Can Read" series titles featuring Fancy Nancy, Splat the Cat, Marley, Biscuit and more, and new additions expected in the coming weeks. Barnes & Noble has also added nearly 35 new professionally narrated Read To Me™ titles featuring SpongeBob SquarePants, Frog and Toad, Thomas and Friends and others, as well as new Read and Play™ books featuring activities along with the story for Harry The Dirty Dog, Barbie: Fairy Secrets and others. Barnes & Noble offers the world's largest collection of digital children's content, now with more than 475 NOOK Kids digital picture books and more than 12,000 children's chapter books, available for NOOK Color, with most available to be enjoyed by iPad owners using the free NOOK Kids for iPad™ application (www.nookkids.com/ipad andwww.itunes.com/appstore).
The popular NOOK Newsstand™ continues to grow with exciting, full-color digital versions of more than 165 periodical titles. Among the latest popular brands added in the last few weeks are Discover, Automobile, Billboard, Astronomy, Birds & Blooms, and The Hollywood Reporter. Customers can celebrate 25 years of "The Oprah Winfrey Show" with the O, The Oprah Magazine official commemorative issue digital edition, available exclusively on NOOK Color for a limited time. All periodicals are available for subscription with a 14-day free trial or via single copies. Current NOOK Magazine™ bestsellers include Us Weekly, Cosmopolitan, National Geographic, O, The Oprah Magazine and OK! Magazine, and top-selling NOOK Newspapers™ include The Wall Street Journal, The New York Times and USA Today. In addition to NOOK Color, most NOOK Newsstand titles are also available to Android™ tablet users through the free NOOK for Android™ reading app.
And for book-loving NOOK Color customers, Barnes & Noble continues to offer more than 2 million books, including most of The New York Times bestsellers. Recent NOOK Book bestsellers are Against All Enemies by Tom Clancy, Heaven is for Real by Todd Burpo, One Summer by David Baldacci and Smokin' Seventeen by Janet Evanovich. Barnes & Noble also added more than 130 new titles to its growing collection of enhanced book featuring in-page videos. Current bestsellers include Something Borrowed by Emily Giffin, The Fort by Bernard Cornwell and Bossypants by Tina Fey. NOOK customers will also find more than 100,000 exciting self-published selections available through Barnes & Noble's PubIt!™ digital platform. Barbara Freethy's Don't Say A Word recently held the title of the top-selling NOOK Book, a first for a PubIt! title. Current PubIt! bestsellers include Switched by Amanda Hocking, Area 51 by Bob Mayer and Divorced, Desperate & Delicious by Christie Craig.
Exclusive More in Store™ Content
Barnes & Noble also announced its new More In Store content for June, exclusively available for NOOK Color and NOOK™ eReader customers in any of Barnes & Noble's more than 700 stores by connecting to the free in-store Wi-Fi® service. This month, feast on contributions from bestselling author Gary Shteyngart, author and now, first-time novelist, Senator Bob Graham, author of the books that inspired the HBO smash hit "A Game of Thrones," George R.R. Martin, spiritual leaders Gotham Chopra and Deepak Chopra, and hilarious bestselling author, Jen Lancaster, among others. More In Store content is updated weekly and each new feature is available for four weeks on a rolling basis. Once a customer downloads the content to their NOOK device, it is saved to their digital locker and can be accessed at any time. NOOK customers can always check the recent content by visitingwww.bn.com/moreinstore.
About NOOK™ from Barnes & Noble
Barnes & Noble's NOOK brand of eReading products makes it easy to read what you love, anywhere you like™ with a fun, easy-to-use and immersive digital reading experience. With NOOK, customers gain access to Barnes & Noble's expansive NOOK Bookstore™ of more than two million digital titles, and the ability to enjoy content across a wide array of popular devices. The award-winning NOOK Color™ Reader's Tablet™, the best-value on the tablet market ($249), features a stunning 7-inch VividView™ Color Touchscreen to read all of the content you love, shop popular apps, connect via email, browse the Web and more. The All-New NOOK ($139), the Simple Touch Reader™, is the easiest-to-use 6-inch touch reader, with the longest battery life of any eReader. In Barnes & Noble stores, NOOK owners can access free Wi-Fi connectivity, enjoy the Read In Store™ feature to read NOOK Books™ for free, and the More In Store™ program, which offers free, exclusive content and special promotions. Barnes & Noble was the first company to offer digital lending for a wide selection of books through its LendMe® technology, available through NOOK eReading products. Find NOOK devices in Barnes & Noble stores and online at www.BN.com, as well as at Best Buy, Walmart, Staples and Books-A-Million.
In addition to NOOK devices, Barnes & Noble makes it easy for customers to enjoy any book, anytime, anywhere with its free line of NOOK software, available atwww.bn.com/freenookapps. Customers can use Barnes & Noble's free eReading software to access and read books from their personal Barnes & Noble digital library on devices including iPad™, iPhone®, iPod touch®, Android™ smartphones and tablets BlackBerry®, PC and Mac®. Lifetime Library™ helps ensure that Barnes & Noble customers will always be able to access their digital libraries on NOOK products and software-enabled devices and BN.com. Barnes & Noble also offers NOOK Study™ (www.nookstudy.com), an innovative study platform and software solution for higher education, NOOK Kids™ (www.nookkids.com), a collection of digital picture and chapter books for children, and NOOK Books en español™(http://www.barnesandnoble.com/ebooksenespanol), the first-ever Spanish language digital bookstore in the United States.
For more information on NOOK devices and eReading software, updates, new NOOK Book releases, Free Friday™ NOOK Books and more, follow us on www.twitter.com/ebooksbn andwww.facebook.com/nookbn.
ABOUT BARNES & NOBLE, INC.
Barnes & Noble, Inc. (NYSE:BKS), the world's largest bookseller and a Fortune 500 company, operates 705 bookstores in 50 states. Barnes & Noble College Booksellers, LLC, a wholly-owned subsidiary of Barnes & Noble, also operates 636 college bookstores serving nearly 4 million students and faculty members at colleges and universities across the United States. Barnes & Noble conducts its online business through Barnes & Noble.com (www.bn.com), one of the Web's largest e-commerce sites, which also features more than two million titles in its NOOK Bookstore™ (www.bn.com/ebooks). Through Barnes & Noble's NOOK™ eReading product offering, customers can buy and read eBooks on the widest range of platforms, including NOOK eBook Readers, devices from partner companies, and hundreds of the most popular mobile and computing devices using free NOOK software.
General information on Barnes & Noble, Inc. can be obtained via the Internet by visiting the company's corporate website: www.barnesandnobleinc.com.
The All-New NOOK™, The Simple Touch Reader™, NOOK™, NOOK 1st Edition™, NOOK 1st Edition Wi-Fi™, NOOK Color™, Reader's Tablet™, Fast Page™, NOOK Books™, NOOK Bookstore™, NOOK Newsstand™, NOOK Magazines™, NOOK Newspapers™, NOOK Apps™, PubIt!™, NOOK Kids™, Read In Store™, More In Store™, NOOK Friends™, LendMe®,NOOK Library™, NOOK Boutiques™, The Barnes & Noble Promise™, NOOK Books en español™, NOOK Study™, Free Friday™, Lifetime Library™ and Read What You Love. Anywhere You Like™ are trademarks of Barnes & Noble, Inc. Other trademarks referenced in this release are the property of their respective owners.
Follow Barnes & Noble on Twitter (www.bn.com/twitter), Facebook (http://www.facebook.com/barnesandnoble) and YouTube (http://www.youtube.com/user/bnstudio).
Sign up for Black Friday email alerts!
Get the hottest deals available in your inbox plus news, reviews, opinion, analysis and more from the Android Central team.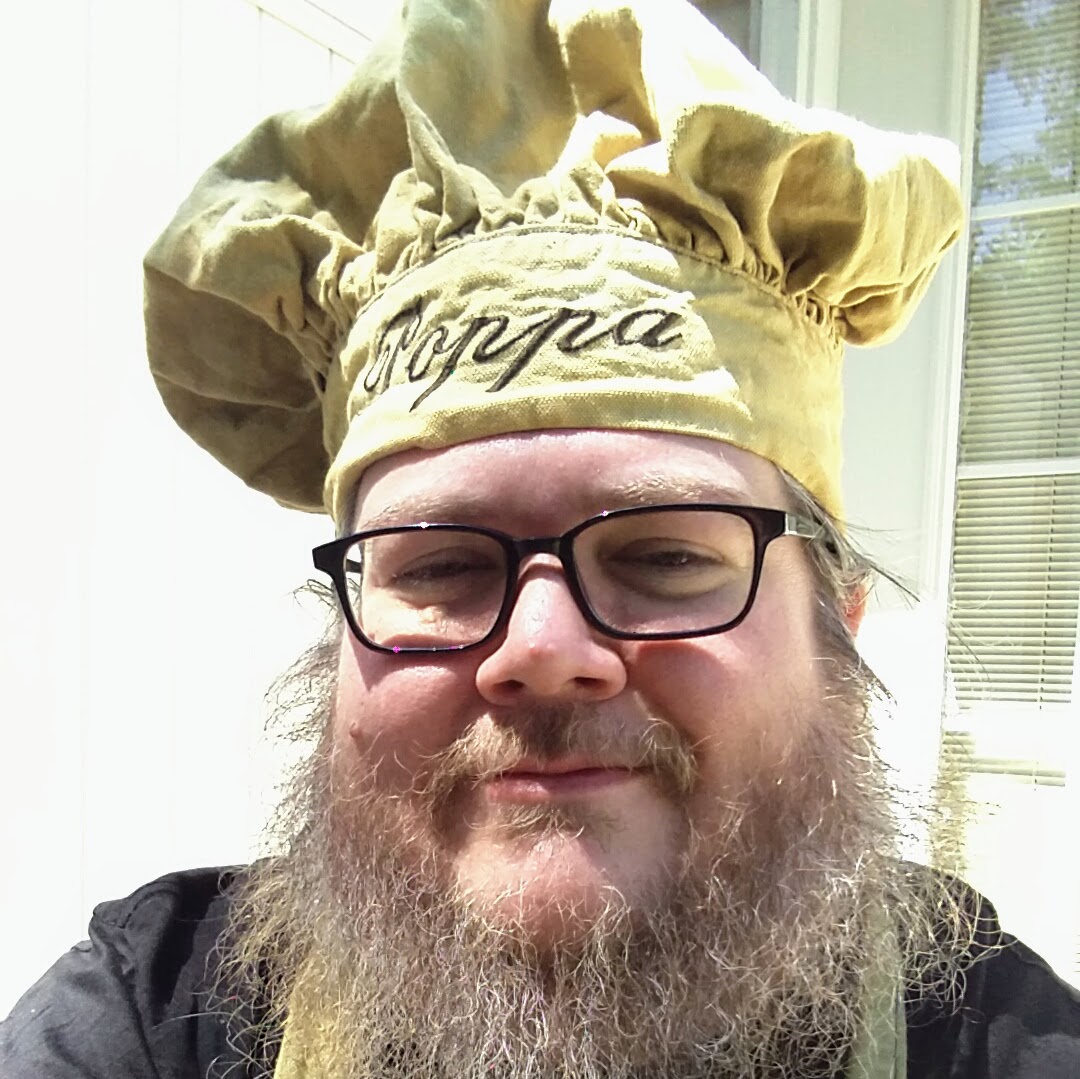 Senior Editor — Google Ecosystem
Jerry is an amateur woodworker and struggling shade tree mechanic. There's nothing he can't take apart, but many things he can't reassemble. You'll find him writing and speaking his loud opinion on Android Central and occasionally on Twitter.