BlackBerry and Samsung partner to provide end-to-end security for Android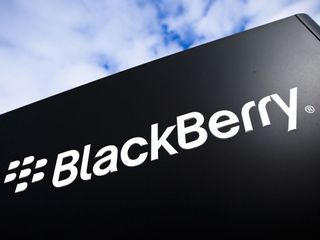 At the BlackBerry Enterprise event today in San Francisco, BlackBerry together with Samsung has announced a new partnership to bring end-to-end security to Android through BES12 and Samsung KNOX.
The partnership does come as a bit of a surprise for both organizations but given both companies offerings interests in security offerings and enterprise, it really does make sense. We've got the full press release below and you can head on over to CrackBerry if you want more.
Press Release
Waterloo, ON– BlackBerry Limited (NASDAQ: BBRY; TSX: BB), a global leader in mobile communications, today announced a strategic partnership with Samsung Electronics Co., Ltd. to provide a highly secure mobility solution for Android™. As a result, early next year, enterprise customers will have a new choice: a tightly integrated, end-to-end secure solution that brings together BES12™: a cross-platform EMM solution by BlackBerry® with Samsung Galaxy smartphones and tablets that are embedded with Samsung KNOX.
"BlackBerry and Samsung's creation of an integrated enterprise solution for Android makes sense," said Bloomberg Head of Enterprise Mobility, Chris Behringer. "Security is a top priority for us, and this combined offering provides a new versatile option to the marketplace."
With KNOX, Samsung has created a set of Android devices capable of safeguarding enterprise data with multiple layers of hardware- and software- based protection. BlackBerry brings to the partnership a class-leading cross-platform enterprise mobility management (EMM) solution and a highly secure network infrastructure. Working together, the companies can now offer enterprises with a new and highly secure mobility option.
Options are critical for organizations looking to meet all their business and security needs. A global study released today[1] found that 76 percent of people in regulated industries say that the risk of legal liability and costly lawsuits will increase unless organizations make a concerted effort to adopt a comprehensive enterprise mobility management strategy.
"We share the goal to provide enterprises with the most secure mobility solutions through this partnership with BlackBerry," said Injong Rhee, Senior Vice President of KNOX Business Group, Samsung Electronics. "Samsung KNOX is focused on delivering secure mobility solutions to enterprises and, combined with BES12, we will offer more options for customers that need enhanced levels of security on Android devices."
"BlackBerry has developed a very close partnership with Samsung and we're committed to deepening the interaction between our engineering and product development teams for the long-term," said John Sims, President of Global Enterprise Services, BlackBerry. "It is a natural progression in our path to providing our customers with more alternatives to meet their evolving mobile needs. Samsung KNOX offers a number of hardware and software security features and our partnership allows us to tightly integrate these capabilities with BES12."
With BES12 and Samsung KNOX, customers can take advantage of the following benefits:
An integrated solution that brings together the secure connectivity and class-leading device, applications and data management capabilities BlackBerry is known for together with the security features embedded in Samsung Galaxy devices. Android security enhancements that reduce threats that bypass application security mechanisms while minimizing damage from flawed applications. Complete separation of business and personal data for uncompromised corporate security and employee privacy. A series of core security enhancements to better protect device integrity from kernel to apps. Enhanced user experience Workspace for a more flexible approach for enterprise deployment. Availability is expected in early 2015. Samsung will resell BES12 to joint customers and BlackBerry will offer KNOX support as part of the Gold family of BES12 subscriptions. Pricing will be announced upon availability.
The ability to manage Samsung Galaxy devices with KNOX embedded is just one of the many features included in BES12. To learn more about BES12, visit www.BlackBerry.com/bes12.
About BlackBerry
A global leader in mobile communications, BlackBerry® revolutionized the mobile industry when it was introduced in 1999. Today, BlackBerry aims to inspire the success of our millions of customers around the world by continuously pushing the boundaries of mobile experiences. Founded in 1984 and based in Waterloo, Ontario, BlackBerry operates offices in North America, Europe, Middle East and Africa, Asia Pacific and Latin America. The Company trades under the ticker symbols "BB" on the Toronto Stock Exchange and "BBRY" on the NASDAQ. For more information, visit www.BlackBerry.com.
About Samsung Electronics Co., Ltd.
Samsung Electronics Co., Ltd. is a global leader in technology, opening new possibilities for people everywhere. Through relentless innovation and discovery, we are transforming the worlds of TVs, smartphones, tablets, PCs, cameras, home appliances, printers, LTE systems, medical devices, semiconductors and LED solutions. We employ 286,000 people across 80 countries with annual sales of US$216.7 billion. To discover more, please visit www.samsung.com.
BlackBerry moving in the right direction....... Good to see Posted via the Android Central App

Agreed. Posted via my HTC One M8

I agree. Posted via Android Central App

Kudos to blackberry. Keep moving forward Posted via the Android Central App

the market is happy... BBRY is over $12

Wait...was that a diss due to Apple's $800+ share announcement? Lol.

Please fix the typo in the first sentence.

Sounds like nokia and microsoft before they got married lol

Not at all... Posted via Android Central App

I agree. The only worthwhile things BlackBerry owns are all enterprise or embedded software. I can easily see Samsung eventually buying them to ensure future versions of BES work best with KNOX. Posted via Android Central App

Doubt it! Lenovo made an offer a year or so back and it was blocked by the Canadian government. I don't think they would want the Koreans running the government mobile communications of the G7 countries either.

Provide better security for Android or Samsung!?... Sounds like a Samsung deal. Not something Android itself or OS is get. Little misleading. Posted via the Android Central App

Knox is built into 5.0 yes? Posted from the amazing whatever device I can afford because I'm a broke college kid.

Only a part of Knox was added to AOSP

Sammy had nothing to lose in a partnership like this. They don't have a product like BES so if it helps to partner to get their name even further into Enterprise at no cost to them, why not. Seems like a win/win for both here.

Pure genius. Love my note 4,miss my Blackberry. In a matter of time...... buahahahahah Posted on my Sexy Note 4

Holy crop, blackberry did something right. Posted by my soon to be retired Note 3

Samsung making another move for enterprise business??right on. Samsung isn't going anywhere, even with they're recent struggles, they're far too powerful a player to not be in it for the long haul

Recent struggles? By that, do you mean missing their lofty goals? Posted via the Android Central App

Same thing could have been said about Blackberry 5 years ago. Or Palm 5 years prior to that. This market is brutal. It makes kings and losers and vice versa in a relatively short amount of time. No one should take their position for granted. Posted via the Android Central App using my Galaxy Note 4 from Sprint

Well well well, so Samsung finally admitted they needed BlackBerry. Not surprised.

Actually, they both need each other.... Posted via Android Central App on my HTC M8

Agreed. BB needs Sammy's cash inflow. Samsung needs BB's security expertise. Mutually beneficial relationship.

Im not surprise with this. Samsung had their eyes on BlackBerry for a long Time. Im happy for both. I miss my BB but i Love now my Note. Lets see What happens in the future !! Posted via the Android Central App

Blackberry's future is software, unless they start making android phones. I'd love to see an app that provides the blackberry experience and can integrate with my phone's calendar and security settings without taking it over, and keeps all the mandatory security settings local to the app. I get some of this functionality through Touchdown, but it's calendar integration requires another 3rd party app and is clunky at times. Touchdown has issues of its own. Really hoping blackberry comes back to the front with some good apps. Posted via the Android Central App

Blackberry is in self preservation mode Posted via the Android Central App

Good news... Posted from the one and only... Note 4...
Android Central Newsletter
Get the best of Android Central in in your inbox, every day!
Thank you for signing up to Android Central. You will receive a verification email shortly.
There was a problem. Please refresh the page and try again.