Best mechanical keyboards for Chromebooks 2023
The best Chromebooks have keyboards with great tactile feedback, but if you're going to be typing on a Chromebook at a desk for hours and hours on end, consider swapping to a mechanical keyboard. Not only will using a separate keyboard help you avoid neck strain by letting you move your Chromebook up to a higher position, but mechanical keyboards are longer-lasting and offer better feedback for your fingers to ensure that you're hitting the right key every time.
These are the best mechanical keyboards to use with your Chromebook today, tomorrow, and for years to come.
Upgrade your desk setup with the best mechanical keyboards for Chromebooks
Why you can trust Android Central Our expert reviewers spend hours testing and comparing products and services so you can choose the best for you. Find out more about how we test.
EPOMAKER SKYLOONG SK61 Hot Swappable Mechanical Keyboard
Tiny but mighty
This compact keyboard won't take up much desk space, but it still gives you all the comforts and choices, with four switch types available, USB-C rather than USB-A, and a water-resistant circuit board. It's also one of the cheapest and most popular keyboards for those who want to swap out the keyboard switches, making it easy to truly customize your typing experience.
Das Keyboard Model S Professional
Best for the office
Das's keyboards have been highly regarded for years, and the Model S is a no-nonsense, full-size mechanical keyboard that should last you through your current Chromebook, and likely the next.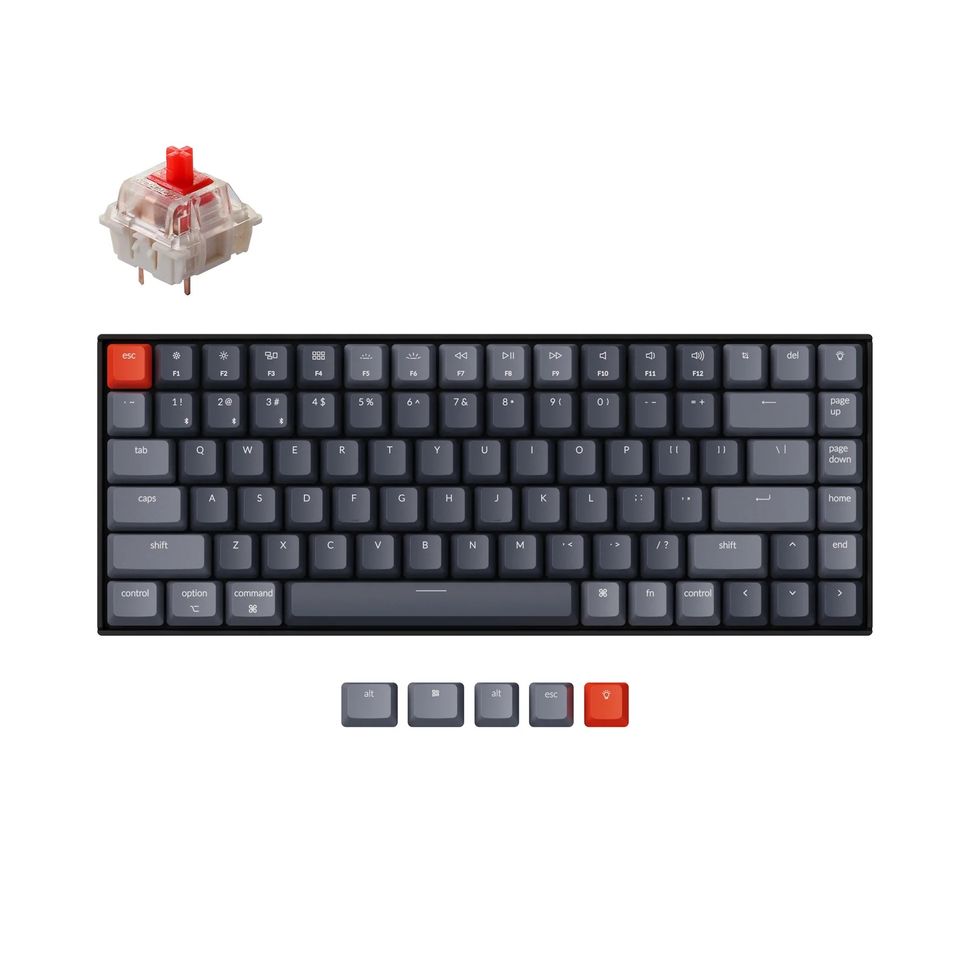 Keychron K2 Wireless Mechanical Keyboard
Pick your switch
Whether you want to use this keyboard via USB-C or Bluetooth, you'll get a great typing experience with Keychon's 75% layout. You even have a choice between popular Gateron switches or faster Optical switches. And thanks to the 4,000mAh battery, the Keychron K2 will last for up to 240 hours if you turn off the backlighting, which is just simply incredible.
Understated and comfortable
Monokei might not be a household name, but there are hopes that will change. The Monokei Standard comes in four different colors, along with your choice between three different switch types. Battery life is rated for up to 30 hours on a single charge, or you can just connect it to your Chromebook via the USB-C port for unlimited battery life.
Reliable RGB for less
This RGB backlit gaming keyboard is on the more affordable side, but still gives you dynamic RGB backlighting, You get 84 keys with either red, blue, or brown hot-swappable switches. As for connectivity, the RK84 connects to your Chromebook using USB-C, Bluetooth, or with the included dongle.
The gateway keyboard
Drop is known for customized keyboards, and the CTRL offers an awesome out-of-box experience that will start you down the addictive road to custom keycaps, colorways, and cables! It's also fully programmable with the help of QMK, so you can create custom macros on the fly. The CTRL even sports dual USB-C ports, so you can connect the keyboard to your Chromebook and the other one can be used to connect your phone.
nuphy Air75 Mechanical Keyboard
Low-profile FTW
Traditional mechanical keyboards might not be for everyone, as they take some getting used to. But if you're a fan of low-profile keyboards, then the nuphy Air75 should be on your radar. As the name suggests, this keyboard features a 75% layout, while offering multiple connection methods.
SteelSeries Apex Pro TKL Wireless
Great for gaming and everything else
The SteelSeries Apex Pro TKL Wireless being on this list might surprise you, but all it takes is a few minutes of typing to realize why it's here. SteelSeries makes it possible to customize the actuation of each keystroke, while also featuring an OLED Smart Display in the top right corner.
Glorious Gaming - GMMK PRO
Simply Glorious
Much like the Drop CTRL, the GMMK Pro is largely considered one of the best "starter" mechanical keyboards. While Glorious does offer pre-built kits, we recommend starting off with the Barebones kit. This allows you to take the GMMK Pro out of the box and immediately start adding your own switches and keycaps.
Translucent keyboard
We've seen a resurgence in popularity with transparent and translucent devices, and the Keychron V1 fits right in. This keyboard comes in a 75% layout, is hot-swappable, and can be customized with either QMK or VIA. It also features a knob in the top right corner giving you quick and easy media controls.
Supercharged gaming
The BlackWidow V4 Pro is Razer's latest flagship gaming keyboard, equipped with a command dial and dedicated macro keys. There's also a magnetic wrist rest that includes built-in RGB, adding even more performance to your gaming experience. While Razer's software isn't currently compatible with ChromeOS, that doesn't mean you won't be able to still enjoy this excellent gaming keyboard.
Logitech MX Mechanical Mini
Compact and reliable
If you're a fan of Logitech keyboards but want a bit of "thock" in your life, then check out the MX Mechanical Mini. This keyboard comes in with a 60% layout, complete with backlit keys and the ability to switch between three different devices with ease. And if you're someone who just can't live without the numpad, there's a full-size version of the MX Mechanical that's also available.
These are the best mechanical keyboards for your Chromebook
I've been using mechanical keyboards for the better part of a decade now, and they make all the difference in the world when you're typing for long periods. And even though you might not think about these types of keyboards when using the best Chromebooks, they truly do work quite well together. While mechanical keyboards used to inevitably mean shelling out tons of hard-earned money, you can find great keyboards for less than three figures pretty easily these days.
If you want a mechanical keyboard but don't want some kaiju keyboard hogging all the space on your desk, the EPOMAKER SKYLOONG SK61 has a 60% layout and skips the dedicated F1-12 function row for a 61-key keyboard that can fit small desks and crowded workspaces with ease. That's no big loss on a Chromebook where you'd need to remember which F translates to reload (F3), full screen (F4 or F11), volume (F9-10), or others.
Those who love the idea of customizing (almost) every aspect of their keyboards will likely want to spring for the Glorious GMMK Pro. You'll have to figure out what switches and keycaps you want to use first, but that's all part of the fun. There's really nothing quite like building your own keyboard from scratch, plugging it in, and typing away. That is, until you get the itch to take it apart because you found some new switches or keycaps that you want to try out.
Why switches make all the difference to the best mechanical keyboards
Before you figure out what keyboard is right for you, you'll first want to figure out what switch is right for you. Mechanical keyboards can use a great and ever-growing list of switches, though most styles use the same color-specified profiles so that if you like the click sound of blues, you can get that whether you buy MX Cherry, Otemu, Gateron, or Optical switches.
If you have no clue what switch you prefer, we have a keyboard switch guide you can consult, but here's your quick and dirty color guide:
Blue: Clicky, loud and tactile, this is considered the "classic" of the mechanical switches. You'll love it or hate it.
Red: Quiet and linear switch, this is a popular switch type for gamers that requires less force than Black. Also nice for speed-oriented typists.
Black: Smooth and linear, this is the most popular switch for gamers because it can be faster to double-tap opponents.
Brown: This tactile switch is something of a cross between Blue and Red: you have a tactile feel to the key, but it's quiet enough to not drive coworkers insane.
Almost all mechanical keyboards will have a Blue switch option and either Black or Red. Browns show up quite frequently, too, which is great news if you're a tactile typist, but need to work from home without driving your family to insanity.
Be an expert in 5 minutes
Get the latest news from Android Central, your trusted companion in the world of Android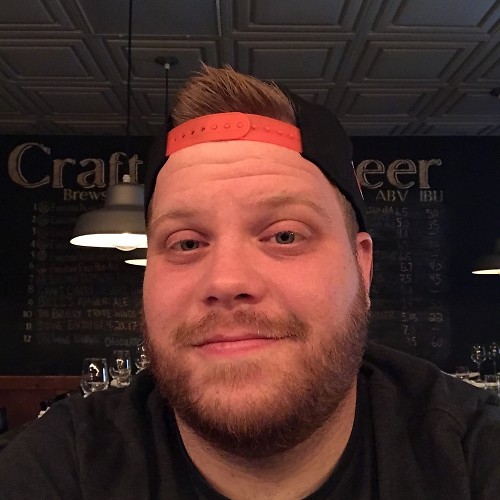 Senior Editor - Chromebooks, tablets, and wearables
Andrew Myrick is a Senior Editor at Android Central. He enjoys everything to do with technology, including tablets, smartphones, and everything in between. Perhaps his favorite past-time is collecting different headphones, even if they all end up in the same drawer.