Airpush and Apsalar announce new partnership, will bring deeper in-app analytics for developers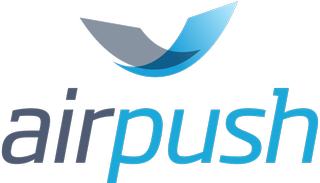 Developers will be thrilled to hear that Airpush and Apsalar have announced a partnership at MWC that will bring better in-app analytics to Android. Airpush is a mobile ad network and Apsalar is a leader in Mobile Engagement Management solutions.
Airpush will continue to work to get developers paid while Apsalar will provide the ability to measure:
User behavior
Retention
Engagement
Monetization
More data is better and the better developers can use the data to monetize apps on Android, the better for us all. Full press release after the break.
Source: Business Wire
Airpush and App Analytics Provider Apsalar Announce New Partnership at Mobile World Congress
Agreement Will Enable Airpush to Integrate Apsalar Mobile App Analytics Directly into Its Platform
Mobile World Congress 2013
BARCELONA, Spain--(BUSINESS WIRE)--Airpush, winner of the "Best Mobile Ad Network" at the 2012 MEAs, and Apsalar, provider of the most advanced Mobile Engagement Management solutions for app developers and marketers, have entered into a joint agreement to provide in-app analytics to developers in Airpush's extensive ad network.
"We're excited to partner with Airpush to offer developers and advertisers on the Android platform 'best in class' mobile analytics"
The two companies announced the platform integration at the Mobile World Congress in Barcelona, Spain, the mobile industry's premier global conference, here through Feb. 28.
Under the agreement, Airpush has integrated Apsalar analytics capabilities directly into its platform, creating one of the most advanced group of tools available for Android app developers in one place. With Apsalar's in-app analytics, developers can understand user behavior and measure retention, engagement, and monetization. Additionally, with Apsalar's analytics, marketers will have access to additional tools to more effectively measure and optimize the ROI of all their advertising campaigns – including installs and user revenue generated by each campaign – in one, centralized dashboard. Combined with the ability for Airpush to drive industry-leading streams of reliable revenue, the new platform represents the most significant resource available to Android developers in the world today.
"We're excited to partner with Apsalar to offer cutting-edge app analytics to our Android developers," said Asher Delug, CEO of Airpush. "With this partnership, Airpush becomes the first company to offer monetization, bug tracking, and in-app analytics in a single Android SDK and associated web dashboard. Apsalar offers developers and marketers the insights they need to power their apps – for free – and these capabilities will help developers create even more capable, more powerful apps."
"We're excited to partner with Airpush to offer developers and advertisers on the Android platform 'best in class' mobile analytics," said Michael Oiknine, CEO of Apsalar. "Apsalar is built on the fundamental premise that all business leaders should be provided with free access to the key insights that will drive the success of their apps. Our alliance with Airpush will enable us to even better serve the Android development community, and we look forward to growing the platform's advertiser base overall."
Apsalar is the leading analytics provider for top mobile developers and marketers worldwide, including companies such as Warner Brothers, Digital Chocolate, Zynga and GREE, and powers more than 500 million unique user profiles. With Apsalar's in-app analytics, developers can understand user behavior and measure retention, engagement and monetization. Advanced features include: funnel analysis, cohort analysis, audience segmentation, and revenue and engagement analyses. Apsalar's user acquisition analytics gives marketers the tools to effectively optimize all of their acquisition campaigns in one, centralized dashboard. By measuring downstream performance and user LTV (Lifetime Value), marketers can optimize campaigns not just for downloads, but for the actual revenue generated from each campaign.
About Airpush
Named "Best Mobile Ad Network" at the 2012 Mobile Excellence Awards, Airpush is on a mission to redefine mobile advertising for publishers and advertisers. More than 65,000 apps and 2,000 advertisers rely on Airpush to deliver the industry's highest performance, driven by exceptional ad formats and targeting technology. Founded in 2011 by mobile advertising veterans, the company has approximately 125 employees and offices in Los Angeles and Bangalore. For more information, visit www.airpush.com or follow us on Twitter @AirpushAds.
About Apsalar
Apsalar provides Mobile Engagement Management solutions that are uniquely driven by data derived from more than 500MM iOS and Android profiles across over 200B user actions. We help mobile app developers and marketers control the full user lifecycle by first acquiring the right kind of engaged user, analyzing the engagement of those users through our free world-class analytics, and finally, remarketing to former high value users for increased monetization. The company is helping tens of thousands of developers manage the battle of building an engaged audience on mobile apps.
Get the Android Central Newsletter
Instant access to breaking news, the hottest reviews, great deals and helpful tips.