Amazon's Echo Input has dropped to $19.99. That's $15 off its regular price and one of the lowest prices we've ever seen. You can also get this deal in White. Amazon has marked this as a limited-time deal, so it's safe to say the price will not last for a long time.
Smart Music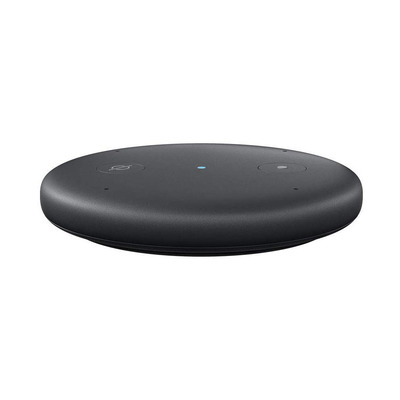 Connect the Input via 3.5mm or Bluetooth and use it to add voice control to your speaker. Disconnect the mic when you aren't using it. Stream from apps like Spotify, Pandora, and Amazon Music. Set alarms or ask Alexa about the weather.
$19.99 $35.00 $15 off
The Input is just a great way to augment your smart home. You might already have a few Echo Dots or other Amazon devices around the house. Considering the 3rd-gen Echo Dot is only $24.99 right now for Prime members, you'd be crazy not to, right? While these do have improved speakers, it might not be great enough for your excellent audiophile ears. The Input gives you a way to keep Alexa accessible even while using your amazing surround sound system or bookshelf speakers like the Elac Debut 2.0 B5.2, which are also on sale right now.
The Input lets you connect to a regular speaker via the 3.5mm audio jack or through Bluetooth. You can then ask Alexa to stream music from your favorite places like Spotify, Pandora, Amazon Music, Apple Music, and others. Essentially, you can turn any "dumb" speaker into a "smart" one using the Input. It doesn't just have to be music, either. Ask Alexa to tell you the news, the weather, or any of the other things you talk to Alexa about.
You'll get a 90-day warranty with the Input, and more than 2,600 users give it 4.1 stars out of 5.
We are seeing a lot of deals on Amazon devices right now. Not only can you save on the Echo Dot as mentioned above, you can also get the Echo Show 5 for just $64.99. You can even enhance your home security with a discounted Ring Video Doorbell 2. Lots of ways to save today!
We may earn a commission for purchases using our links. Learn more.