The Black Friday and Cyber Monday weekend is drawing to a close. We've been treated to a veritable feast of deals over the last four days (and the whole month of November before that, let's face it) so we're taking a look back at some of the stand out deals of this year's event. These deals are still live, too, which means there is time yet to snag yourself a Cyber Monday steal or to pick up a holiday gift for less. Prices like this will not be seen for some time now, so make the most of the,
We've rounded up some of the best deals that this weekend had to offer and that you can still make the most of for a very limited time:
Echo Dot with Amazon Music Unlimited - $22 (Save $28)
As is the case with most shopping events, Amazon led the charge with a whole host of discounts on its own-brand hardware. Out of all of the offers, the Echo Dot is likely the one most people are going to want. This deal saves you over 50% off its regular price and matches the best deal we've ever seen for it. Like all Echo devices, the Dot has Amazon's Alexa built right into it to help you complete basic tasks, set timers, play music, control your smart home, and more. The best part is, this deal even comes with four free months of access to Amazon Music Unlimited, which lets you stream the latest hits and all your older favorites whenever and wherever you want.
Alexa, let's go!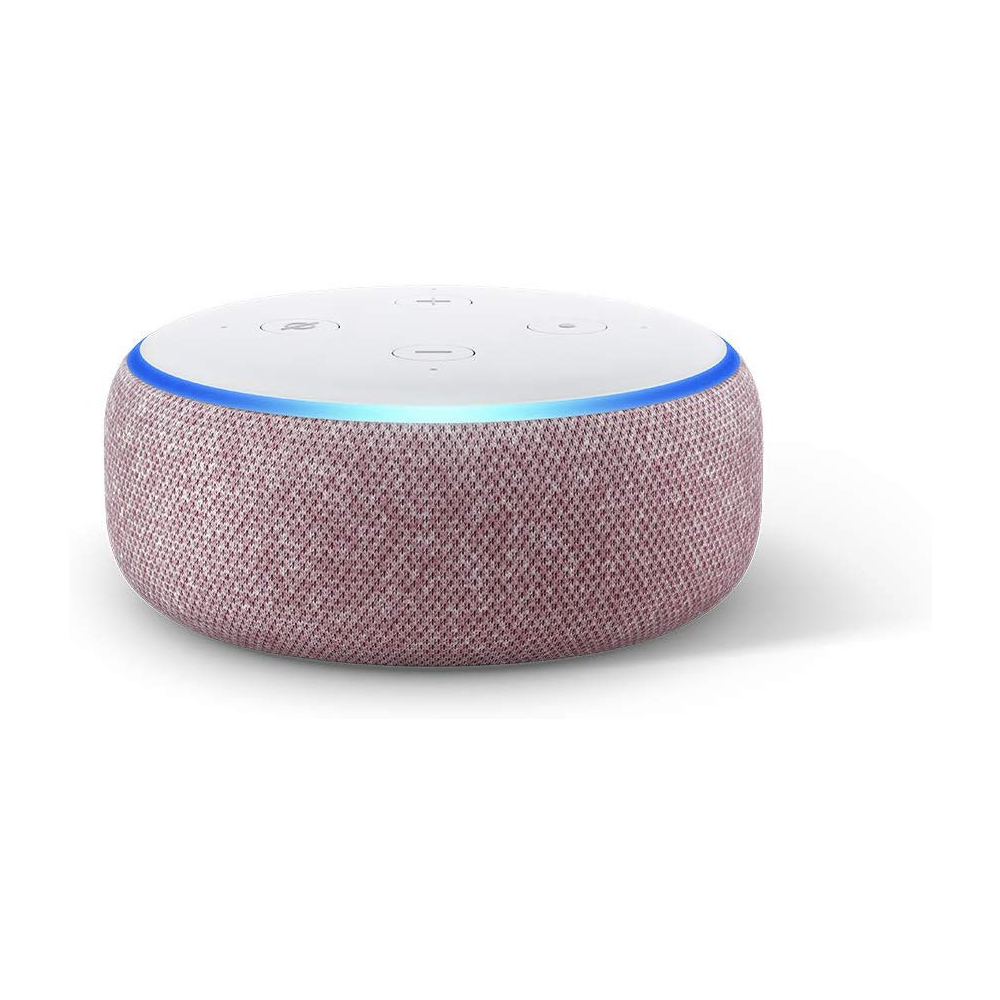 Amazon's most popular smart speaker is going to get a lot more popular at this price point. Use the Echo Dot to talk to Alexa, control your smart home with your voice, play music, or set up an intercom between Echo Dots throughout the home.
$22.00 $49.00 $27 off
Disney+ - $59.99 (Save $24)
If you aren't one of the millions of people who already signed up for Disney Plus, you may actually be excited that you waited. The streaming media service has proven to be wildly popular so far, and ahead of the official launch Disney offered a few discounts, but nothing since the service actually launched. Cyber Monday changes that, and brings the first major discount (bundle pricing aside) to the service. For a limited time only, you can sign up and prepay for one year and get it for just $59.99.
An amazing offer
It's time to start binge-watching all of the new originals, classic TV series, and movies on Disney+. You could pay for the service monthly, which would cost you $84 a year, or pay $60 today to get access for a full year. The choice seems simple!
$59.99 $84.00 $24 off
Instant Pot - $49 (Save $51)
Do we really need to say more? We've been showing you the best Instant Pot deals all weekend, but this is our pick of the bunch. It has a large cooking capacity and an incredible price. What more could you ask for? It's still available at this price, so add it to your kitchen arsenal it if you hadn't already seen this deal.
Cook more meals
This 7-in-1 cooker is insanely versatile and can help you cook some great meals this winter. If you don't already have an Instant Pot, grab one today and thank us later.
$49.00 $99.95 $51 off
MacBook Air - $649.99 (Save $350)
Just when you thought the price of Apple's 2017 MacBook Air couldn't get any lower, they only went and lowered it again! The Mid-2017 13-inch model features 8GB of RAM and a 128GB SSD. While it isn't for those seeking the latest and greatest, it is perfectly serviceable for the majority of people and one of the most affordable ways to get into the Mac ecosystem at this new low price.
Mac on a budget
Today's sale makes this 13-inch MacBook Air pretty affordable. It offers 8GB of RAM, 128GB of internal storage, and more, so be sure to check one out today.
$649.99 $999.00 $349 off
Surfshark VPN - $1.77 a month (Save $275)
Cyber Monday brings loads of great deals on the hottest tech devices of 2019, but you shouldn't forget about discounts on valuable tools that will serve you for years to come. I'm talking about Surfshark VPN, which will provide privacy and anonymity while you traverse the online world. Instead of paying the full $323 price for a 27-month subscription, you can instead get it for just $47.76. That's an 85% discount, and it brings the monthly price down to $1.77.
🏄‍♂️🦈
Browse anonymously, securely, and with no geographic barriers. It works great on mobile, macOS, and Windows, and you can use it on an unlimited number of devices at once. Get this limited-time deal and protect yourself for over 2 years.
$47.76 $322.65 $275 off
Casper Mattresses - 20% off
Cyber Monday won't last forever, and this deal on Casper mattresses is definitely one you don't want to miss if you've been looking to purchase a new mattress. Casper calls these deals their best ever, and both models on sale at Amazon are down to new low prices while supplies last. These mattresses come with a free 100-night trial, so if you decide the mattress you buy doesn't live up to your expectations, you can return it for a full refund. It comes with a full 10-year warranty from Casper too.
No Ghosting
The discount works on the Essential and Foam series and covers sizes from Twin to California King. The mattresses use multiple layers of foam. Get a 100 night trial with the mattress. Try it out and if you don't like it return it for free.
20% off
Mophie 6000mAh Powerstation - $14.99 (Save $35)
This deal surprisingly stuck around all weekend and given how rare discounts on Mophie products are, it's worth snapping up now. We all have a bunch of tech gear to keep charged these days, so it's never a bad idea to pick up an extra power bank. It's an even better idea to stock up when they go on sale, especially if you can get something from a reputable brand like Mophie.
I got the power
Mophie's gear rarely drops in price, but it we saw some neat Black Friday deals. This battery rarely goes below $40 but dropped to $15 over the weekend before selling out — but now it's back! It has 2 USB ports and a 6000mAh capacity.
$14.99 $49.99 $35 off
Chamberlain MyQ Smart Garage Door Opener - $19.98 (Save $30)
If you've got Wi-Fi that reaches into your garage, then you should have a smart garage. It's that simple really. Especially since you don't need a whole lot of fancy equipment. You don't have to replace the garage door opener you already have. Just grab Chamberlain's MyQ smart garage door opener on sale for $19.98. It has flip-flopped between $20 and $30 all weekend, $20 being the lowest price we've ever seen for this device. It's at that price now, so you should get it.
Open Sesame
Most likely compatible with your current garage door opener, this device lets you open and close the garage from an app on your phone. You can get notifications when it's used in real time. If you have Google Assistant, enable voice control.
$19.98 $50.00 $30 off
---
Despite this list being packed with some pretty fantastic offers, Cyber Monday isn't quite over just yet. You might still be able to snatch something at a great discount if you check out our Cyber Monday deals headquarters before the end of the event. If you see anything you need or just plain want, it's best not to leave it any longer as the deals will come to a close soon.
We may earn a commission for purchases using our links. Learn more.