Great last-minute tech gifts under $50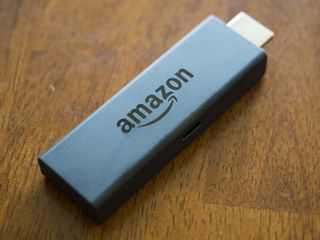 (Image credit: Android Central)
Whether you've been putting off the struggles of holiday shopping or you just need some amazing gifts that won't cost an arm and a leg, we're here to help. Even on a budget there are some exciting stocking stuffers to consider this year and we've selected 8 of our favorites for just under $50. If you're still in the spirit of doing some research, feel free to check out our extensive 2015 Holiday Gift Guide for a complete breakdown of the best gifts in every category.
Amazon Fire Tablet
Powered by Fire OS 5, this tablet is an excellent option for anyone after something basic to watch movies, play games, and surf social media. The Fire tablet uses a 7-inch IPS display with a 1024x600 resolution and packs a 1.3GHz 4-core CPU. There's 8GB of internal storage to get started, but the option to add an external microSD card — up to 128GB is there if needed. Cameras can be found on both the front and back, although they're not anything spectacular — mostly sufficient for Skype calls.
The Fire Tablet is currently priced at $49.99, a perfect last-minute gift for a friend or family member.
Tile Bluetooth tag
This small Bluetooth tracker attaches to your key ring, phone, wallet, or luggage and helps you locate where you misplaced your item using their simple app on any smartphone. This second-generation model is 3 times louder than the original Tile and lets out a sound at 90dB — easy to hear while underneath laundry or stuck in the couch. Tile is also water-resistant, featuring an IP5 rating and built to handle rainy days and general spills when they occur.
Compatible with both Android and iOS devices, the 2nd-gen Tile is priced at only $24.99 for a standalone unit — ideal for the forgetful friend.
Roku Streaming Stick
The Roku 3500R Streaming Stick brings over 2,000 channels directly to your TV by simply plugging it into any HDMI port. Use the Roku remote or your Android/iOS device to switch between your favorite channels or cast apps like Netflix and YouTube directly from your smartphone. The Roku Streaming Stick supports HD video with a streaming quality of 1080p and is incredibly simple to set up and get started watching your favorite movies and shows.
You can snag the Roku Streaming Stick for just $39.99 right now which includes the remote.
CHOETECH Fast Wireless Charger
A great gift for any Galaxy Note 5 or Galaxy S6 edge+ owner is the CHOETECH Fast Wireless Charger. Although this charging pad is compatible with any Qi-enabled smartphone, its ability to offer fast charging without the use of cables only works with the aforementioned devices. The smart lighting sensor that's built inside makes it perfect for bedside use, dimming the charging LED as its environment gets darker, so you're not blinded while getting some shuteye.
This fast wireless charger comes in black or white and is available for only $29.99 — that's significantly cheaper and smarter than Samsung's version.
Anker Powercore 20100
This stocking stuffer is sure to be a hit with anyone that has a bunch of gadgets. The PowerCore power bank features 20,100mAh of backup battery life inside its smooth polycarbonate shell, along with dual-USB outputs for charging 2 devices simultaneously. The PowerCore's compact size fits nicely in your pocket, luggage, or backpack, and is one of the smallest power banks for its impressive capacity. There are charging LED's on the front that indicate how much battery life remains, too.
Available in both black and white, the Anker PowerCore 20100 is listed for $39.99 and is a true lifesaver when you can't get to a charger.
Chromecast
The new-and-improved Chromecast enables a smooth casting experience from your smartphone or tablet to your TV using a miniature dangling puck rather than the old key-shaped design we've been using for a while prior to this new version. So, what's new with the 2015 Chromecast? Now there's support for 5 GHz Wi-Fi in addition to 2.4 GHz, it uses new antennas that support the 802.11ac protocol, and a unique magnetic clasp system that's supposed to keep a tidy design behind your TV while connected to an HDMI port.
Start casting from your favorite devices and choose between lime, black, or red for only $35 from Google.
Fire TV Stick & Remote
An excellent alternative to the Roku Streaming Stick is the Fire TV Stick, which provides a quick and easy way to access all your favorite TV shows and movies. The Fire TV Stick plugs into your HDTV's HDMI port and includes a remote with voice detection — making your media searches easier than ever. Using Alexa, you can get tons of information by asking about sports scores, weather, or even have it look up a particular movie you're interested in — all by using your voice.
The Fire TV Stick and Remote can be nabbed from Amazon for $49.99 and if you sign up for Prime, you'll have unlimited access to Amazon Instant Video.
Gift Cards
Sometimes the best gift is letting them pick for themselves. They know exactly what they want, so why try and dig for the answers? Simply surrender and get them a gift card to Google Play or Amazon where they'll have their pick of endless games, apps, and products.
Google Play Gift Cards{.cta.shop} Amazon Gift Cards
Be an expert in 5 minutes
Get the latest news from Android Central, your trusted companion in the world of Android