Sprint flips on 34 more LTE markets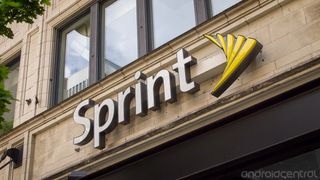 Sprint this morning announced that it's turned on LTE data in 34 more markets. That gives Sprint a total of 185 markets nationwide.
The new 4G LTE markets are:
Alexandria, La.
Allegan, Mich.
Amarillo, Texas
Anniston/Oxford, Ala.
Bay City, Mich.
Beaumont/Port Arthur, Texas
Bedford, Pa.
Corpus Christi, Texas
Del Rio, Texas
Enid, Okla.
Fort Atkinson, Wis.
Greenville, MIss.
Houma/Bayou Cane/Thibodaux, La.
Juniata and Mifflin counties, Pa.
Kinston, N.C.
Lake Charles, La.
Lawton, Okla.
Longview, Texas
Lufkin, Texas
Lumberton, N.C.
Macon, Ga.
Marshfield/Wisconsin Rapids, Wis.
Midland, Texas
Monroe, Mich.
Montgomery, Ala.
Muskogee, Okla
Oklahoma City
Ruston, La.
Salem, Ore.
San Angelo, Texas
Sheboygan, Wis.
Stillwater, Okla.
Victoria, Texas
Whitewater, Wis.
Source: Sprint
No LTE in Central or Southern Illinois, as usual. Getting real frustrated with Sprint at this point. While the LTE is good in Chicago, where I spend my summers, I wish they would turn it on in Southern Illinois!!!! It would be different if their 3G was at least usable down here---Its not!!! Luckily for me, I'm around wifi about 80% of my day.

Yeah I live in Pekin, near Peoria, and I was on Virgin Mobile for a while. After about 5 months of just unusable 3G service I dumped it. It's terrible downstate. All 3 of the other big carriers, plus US Cellular have LTE here. Verizon's coverage seemed to be the best, but AT&T and T-Mobile just turned theirs on and US Cell is supposed to be pretty decent from what I hear from people who are on it.

Sprint still has no LTE in St.Louis MO which is 300 miles from their HQ in KC MO.

There is LTE in the Edwardsville IL area. It is sometimes spotty but seems to be getting better. My only issue with Sprint is that when I am in a large crowd (e.g. Concert or Festival) that even though I have connectivity, I can not get out to the web/Facebook/Twitter.

This is common across all carriers. Maybe not to your point. But whenever you have allot of people trying to access a network on the same towers it slows the network down. Even though signal is strong. Happens to me on Verizon at nfl games in St Louis and baseball games.

I live in edwardsville, had sprint, now have at&t. Sprint apparently just got 4g after I left them but based on friends phones its so spotty its not worth it. I constantly have 4g signalnwith at&t and love it! Posted via Android Central App

I dont believe you...no one goes to RAMS games..c'mon

I feel your frustration.. My phone is nothing more than a plastic brick outside of WiFi. Don't even have usable 3g in Sacramento CA, let alone LTE.. My average speed is 0.1 mbps. Not a good combination when you rely on the cloud for everything. Here's hoping we're in the next batch.. Cus i'm just about done with waiting.

Here at school at UIUC and no 4G. Really disappointing.

Lmaooo Posted via Android Central App

Still not official in DC area however I cant think of a time I really havent had 4G at least in northern Va

My area of Fredericksburg VA sucks. They chose to blanket the college campus and one of the nearby hospitals. You can have full LTE if you sit on 95 though.

within the beltway and all though alexandria I have it. I even have full bars inside my condo which is nice.

Lucky you. That's the clear thing with LTE, when you have it it's great, but when you don't.....ewwwww. :-)

They only have 3 towers flipped on in F'Burg but they have at least 4 more that I know they have done the NV conversion on. Once they flip the switch I believe that most of F'Burg will be covered with 4G goodness. The ones that are on are by the college, on Rt. 17 N and also 4Mile Fork. Give it a few more weeks and I am sure we are gonna be swimming in 4G!! LOVE THE G's!!

I hope that's true. I spoke to someone over on their site and they said they have no time frame. You know, same repetitive response. Lol

Try going south down 395 & seeing what is what in Springfield & all points south - 4G is non-existent. Areas in Woodbridge are spotty at best. Sprint is a major disappointment...

Looks like Texas got a lot of love from Sprint...

We get the love but here in Houston, one of the first 4 Sprint LTE areas, and our speeds are terrible and coverage is worse. Posted via Android Central App

Not so much big state I'm in el paso no love here we've been on the back burner for years they keep saying end if summer for like 2years now that's why I switched Posted via Android Central App

Still not official in Wilmington, NC. They sure are testing the hell out of it here though.

we're getting "some" LTE love in Columbia, SC and spotted around the state, but I guess the testing phase continues. Seeing it pop up in places almost every day. Hopefully that announcement will come soon. Just keep watching sensorly.

Lumberton and Kinston NC, but NOT Greensboro/Winston-Salem/High Point. I KNEW I made a good decision to ditch Sprint!

I was in winston salem 2 weeks ago and had LTE.

Don't get to excited about these. They've been turning on LTE in central Florida and Sprint LTE nets you..... wait for it.......wait for it.... good 3G speeds. Yeah.

I'm with you on this one. It's spotty in Central Florida. I pick it up in the weirdest places, usually on the outskirts of Orlando. And the wierdest place if I go up the stairs on the outside of my building at work I pick it up, GO back down the stairs and nothing???

I'm in central FL too and have seen it tuned on in parts. I'm seeing speeds between 4-16mbps. I just ran a speedtest now and i'm at 8.7mbps 4G indoors in Clermont. Considering the sprint 3G speeds have been hovering between .5-2mbps, i'm happy. Hopefully with a new tri-band device and after all the testing is done with the new bands things will get even better but I'm OK with it.

Yup. Renewed my contract hoping LTE would make up for the terrible "3G" service, got average of 1.5Mbps on LTE which was very unreliable and spotty. Dumped them for T-Mobile and got around 10Mbps on HSPA+, and now getting around 20Mbps on LTE with good coverage already, and Sprint (which started their roll out ages before TMobile) still hasn't launched in Orlando.

If you look online they "launch" the LTE when they have like 40% of the towers up .. It wont let me post the link here, but s4gru seems to have it if you look around on their site for a bit... I just checked and for southwest FL ( what they are considering everything north of the Miami, palm beach, Ft Lauderdale area) only has LTE Sites Accepted = 41% I have found that when I go to an area with more towers up I get true LTE speeds, but until all of the LTE towers are up it appears that their towers are bogged down by too many people and produce 3G speeds

I live in Orlando (Winter Park/College Park area) and work in Sanford and I pretty much have a great LTE connection everywhere I go on a day to day basis. My average speeds are about 15Mbps down and I've even broken 30Mbps a couple times. Hell my 3G is even averaging 1.5-2Mbps. They are no where near done with the rollout but if this is a sign of what's to come I'm happy.

Oh look, still nothing in Ohio

Guy at the store near me tried to sell me on it being in Columbus by the end of the year, but he also let it slip that Sprint said the same thing last year. Told him I appreciate his honesty, but I don't buy phones based on promises of service anymore.

Exactly the reason why I jumped ship to Verizon. Forget paying for todays premium 4G data plans with yesterdays speeds...

I have been waiting for them to fire up Toledo. However, with Monroe, MI being official and Adrian, MI having unofficial LTE. I am hoping Toledo maybe this year.

It's never going to happen. When my 3 year old daughter is a teenager I can tell her that hopefully soon we'll see LTE.

Ohio has Sprint LTE. Not a whole lot of it but its getting there. The Cleveland metro area has about 5 towers with LTE according to sensorly. Posted via Android Central App

I get 4G in Vandalia. My guess is they are running a test from near the airport. So I know it will be opening up to the rest of Dayton soon.

deleted...browser failed on me

None in Greenville,SC they are testing but data and voice are still terrible to say the least. I wish I never signed a contract with sprint now that I know how bad the network is.

I expected more Sprint bashing by now...

Ohio just keeps getting past by. I have Verizon but man they sure are missing the boat.

still nothing in central/southern VA either. It's getting a bit frustrating considering even US Cellular has 4G in parts of lynchburg.

yeah im in roanoke and there is no LTE here. although they keep saying they are "testing in the area".

Hate to burst your bubble but Lynchburg/Roanoke/ALL of West Virginia have 0 native sprint towers. Your sprint phone is using nTelos towers in these areas through a roaming agreement with sprint. The agreement is up in 2015. So unless nTelos decides add LTE (which they have been claiming will go live before the end of the year in some areas), you are out of luck. They have been fighting with sprint for quite a while about the details of the new roaming agreement..but for now the outlook doesn't look good for us south/central VA folks. Signed,
A Sprint User in Lynchburg

Just to add.... There is speculation that Sprint will try to purchase NTelos to try and solve this issue. Although, the take away is still the same. Don't expect any change to your existing service anytime soon. Check out S4gru.com for more information on Sprint's LTE rollout. chappo2000

Still not a single ounce of lte in Arizona. Posted via Android Central App

While T-Mobile continues to roll out LTE across Tucson. It's getting hard to justify not JUMPing. Come on Sprint!

It's so disappointing. Got the EVO 4G shortly after release - Tucson never got 4G. Got my Galaxy S3 (LTE) last September - no LTE in the entire state! I remember being hopeful about a year ago when another website posted rumors that Tucson could be on for 2nd or 3rd round for LTE being turned up. Not that I really wanted to take much stock in a rumor, but you can never get Sprint to honestly tell you what the roadmap for things like that is anyway. So bummed. :-(

I agree with you 100%. I also got the Evo just after it's release with the hope of LTE. I then picked up the SII with the same hope and then the SIII. Silly me, Remembering when Sprint was talking about being the first with 4G.

I hear ya. I couldn't take it anymore and made the jump to T-Mobile last November. 4 to 26 Mbps on hspa+ everywhere up until the launch of LTE in may. They call it "modernizing" their network right now because they're handing off some of that juice to LTE so it's now 2 to 14 Mbps on hspa+. However 1 bar of LTE is giving me around 5 Mbps at home but near 35 Mbps down when having full bars :] I feel all of your frustrations though

I've been getting it randomly around Phoenix. Hopefully that means it'll come here soon Posted via Android Central App

Not true... I'm getting Sprint Lte service scattered throughout downtown, and on the corner of 43rd ave and Bell. Speeds reach up to 7.5Mbps. What's weird is that my phone (HTC One) sees it, but my wife's (HTC 4G LTE) doesn't. As far as downtown goes, I noticed 4g on central between Camelback and Indian School rd, and on 16th St and Camelback.

185 markets, yet not one in my state of Ohio. I have the (fantastic) HTC One, and I have completely disabled the LTE because I don't think I am getting it anytime soon. How can I impress people with my awesome phone only running 3G lol! Come on Sprint! You can do this!

Checked on Sernsorly and at least they've finally started some work.

I'm in Ohio, it's coming. It's been popping up on my phone here and there depending where I'm at. Might want to turn it on depending where you are.

I get LTE with at&t, Verizon, and even T-Mobile but not sprint. So No Thanks! Posted via The Android Central App

Why does the Jersey Shore area not hv, and these PoDunk town are getting coverage ... Really?

Where are you from in Jersey, bud? My friend and I went to freehold the other day and he had LTE. Toms River has LTE. Newark has LTE. Yeah it's no Verizon (which I'm on) but he gets it some areas. While I have it up and down on the Parkway. The best speed test I've ever got was at Monmouth race track with 30 down. When we were in freehold he was getting 30 down on Sprint and I was getting 12-20 on Verizon. Posted via Android Central App

I just visited Oklahoma City a few weeks ago, I was shocked there was no LTE, but I see they have it now, Great!! I just love how everyone bashes Sprint like crazy about it's data speeds, but does anyone stop to think about how many thousands upon thousands of people are actually on the Sprint networks? Now, think about all of the Prepaid companies that are using Sprint's networks Boost, Virgin, and a slew of smaller companies. Everyone praises T-Mobile speeds, but just think about it, if everyone is running to T-Mobile and saturating their network what do you think their data speeds will look like soon???? I had T-Mobile for my secondary phone, speeds and call quality were great, but not available in many areas. I had to totally disconnect from T-Mobile once I moved to the area I'm in now North of Fort Worth.

"Everyone praises T-Mobile speeds, but just think about it, if everyone is running to T-Mobile and saturating their network what do you think their data speeds will look like soon????" The key for T-Mobile is that they actually are using high-capacity LTE towers. because they don't have the money to just build a massive coast-to-coast LTE network like Verizon, they want to make sure that you are covered where you live and visit, while being able to handle high traffic. Which is why the AT&T deal failing was the best thing that ever happened to T-Mobile.

That's all fine and dandy until you leave the city. I was one who left Sprint for T-Mobile and sorry I did it. Yeah they have great speeds, but I can't stand the coverage. And T-Mobile has no plans to better their coverage. Where there is 2g, its going to stay 2g and that's unacceptable. I'm trying aio wireless until Sprint covers more of my area with LTE and then I'm jumping on the truly unlimited data. Posted via Android Central App

We got LTE in orangeburg,sc and it's great.

Is it just me, or does it seem that they are bringing LTE to some of the least populated areas of the US first? Posted via my thumb(s) and the Submit button

While it doesn't mention it, Little Rock, AR has quite a bit of LTE areas now. A few areas are still stick in 3G land -- probably why it's not listed as a market yet -- but most of the more popular areas of the metro have 4g LTE now

Picked up Sprint 4G in Oswego, NY this weekend. Haven't been able to find it on a list, so must be testing. Decent speeds, but pretty limited coverage.

I will happily enjoy my Sprint LTE with unlimited data and actual rural coverage. Ultimately everyone has to do what is right for them given the area that you live in, but for my 20+ GB, my daughter 10+ GB, and my wife's 10+ GB of data usage every month there is not any other carrier in the US that will meet those needs for me. Yes, I (and everybody else) understand that Sprint let their network go to shit in many parts of the country, but it IS improving. That is a fact.

What the hell are you guys doing that you consume SO MUCH DATA in a given month? Good Lord!

Mine is mostly Google Play Music. I am an All Access subscriber, anytime I get in my car I am streaming music. I also use Google+ photo uploads. A lot of the time I have it set to upload over wifi at home, but for certain events I upload over 4G. A great example would be last Saturday, my daughters birthday party was a local park. I took a ton of pictures. Giving the amount of higher risk actions I was taking (climbing around playground equipment, rolling down big hills, hiking through some woods, being in very close proximity to water) there was an increased risk of damaging the phone, therefor I wanted to make sure the photos were backed up instantly. My daughter's usage is mostly Youtube. My wife's is a mix of her using All Access and letting our six year old use it to watch Youtube or something from Netflix or Hulu when on longer car rides. We as a family off load to our home wifi when we are home, but I don't at work because the wifi network at work sucks.

Haha it's actually not hard to do. When you have ultra fast speeds that outpace the speed of most wifi setups you can do anything without a hiccup. I have subscriptions to 30 minute episodes on YouTube channels (HD), Netflix, full album downloads, music streaming, and all my apps set to refresh at the shortest intervals......pushing between 10 and 18 gigs a month lol. Call me a jerk but after AT&T's data caps I'm just enjoying what is provided to me for the money I'm giving to my mobile network and they're happy they have 1 more customer that gives them great feedback and more customers through family/friend referrals.

And then you wonder why they are getting rid of unlimited! I understand using 5 to 10 but that's just abuse. The data on a cell phone is not made to replace your home internet. Posted via Android Central App

And it doesn't replace my home internet. I only use my mobile data when mobile. Currently sitting in my living room connected to my home wifi. But good for you assuming you know how I use my phone.

The reason carriers get rid of unlimited data is because they figured (accurately) that there customers would be willing to pay more money for less data. They were right. People willingly went and signed up for limited data plans. VZW and AT&T could have easily (and did to a certain extent) implemented throttled unlimited data plans and kept "unlimited" available to new customers. They were not forced to, they chose to. By signing up for and paying for these limited plans on carriers that force them on you, you are voting with your money that it is OK. If Sprint and T-Mobile keep taking their customers away watch how fast they can suddenly support better data options. The only reason they changed was because they could, not because they had to.
I choose to vote with my wallet.

It's coming along. Nothing offical in Columbia Missouri but been picking up a signal for about 2 weeks. Rather spotty though.

I'm in Jeff City... Somewhat spotty here now too, but it's on more than off thankfully. Posted via Android Central App

Still no love for the blueberry capital of the world! :(

They flipped it on in Mount Pleasant, Iowa too. I started seeing 4G on my HTC One on Thursday. Woo hoo!!

Wrong Greenville Sprint. Really hoping for the Greenville, SC announcement since it's on and growing. Just not at my house. Posted via Android Central App

I've been able to connect to 4G in downtown Minneapolis for months but get around 0.3 Mbps down. It's actually slower than Sprint's slow 3G. It kind of pisses me off but then I remember it isn't official here yet. It is hard not to get upset though knowing they are so far behind schedule and how they made so many empty promises with Wimax. Unfortunately I cannot get anything but Sprint in the basement of the building I work in so I am stuck.

Yeah, Minneapolis is incredibly inconsistent. I occasionally can get 12 or 18 Mbps on 4G, but then a half mile away I'll be getting nothing but Sprint's nearly unusable 3G. I'm hoping they can get everything working by the time they make the LTE "official", but I can't say I have a lot of faith in Sprint any longer.

Glad to see Sprint is flipping on more LTE. I am patiently waiting for them to flip on LTE in Poughkeepsie. I know they are totally rebuilding the network and will take some time. Does anyone know how they pick the cities to flip on LTE and why the Note 3 isn't taking advantage of the 800/1900/2600 spectrum but the LG G2 is?

For question #1, it mainly has to do with cost, though expect Sprint to kick it up a notch since Softbank took over, #2. Samsung probably didn't want to invest in a universal chipset for multiple bands. Its expensive to make, yes, but would've made making a universal device instead of 4 different ones a wash as far as costs were concerned.

Sad thing is, my town was turned on officially the last announcement and 3g is still horrible if not worse. I'm actually looking into straight talk now that att sim cards are being sold with access to their lte network. Posted via Android Central App

No Detroit still???? Oh why stop there, no I-94 from Detroit to Indiana. So glad I didn't believe the Sprint rep when I switched to Verizon in January. "Oh, we'll have LTE in Detroit by September! Yep. Just like they would have WIMAX by the end of 2010. I really don't miss those guys.

They have been promising 4G/Wimax since 2010 in Metro Detroit. The point of having a smart phone is that works and works well. Yes Verizon cost more but anywhere i go, it works and it works well. i rather pay more for good service than have little or no service for less.

He didn't commit to which September... :)

So glad I left for T-Mobile here in Milwaukee. Sprint is absolutely unusable anywhere in the city. Posted via Android Central App

Delaware is still not on the list, but gettin some spotted LTE in the northern part of the state Posted via Android Central App

And still no LTE in Phoenix. I am so glad I dropped Sprint 2 years ago. This just validates that decision. Posted via Android Central App

Seriously, Sprint must hate Phoenix. No WiMax and now no LTE still. It's like they don't even care. We're a gigantic market! So glad I dropped them two years ago. LTE is glorious.

LTE sites with sprint = One Tower in the North, One in the South, East, and West far ends of such city. One by the hospitals and college campus. None in the inner city 2 near the heavy populated shopping area. Sprinkle a few along the highway. Disregard 70% of the other towers in such city.

In my driving around Colorado I have seen 4g in northern Colorado Springs and southern Castle Rock.

You guys ever wonder why Sprint never announced the number of pops covered with that LTE?
Because it's very, very low comparing to other three carriers.

Monroe and Bay City, MI, but not Ann Arbor/Ypsilanti area? That's it, I'm leaving Sprint, can't take it anymore.

There's solid 4G on most of the University of Michigan campus which is right in Ann Arbor. Not sure about the surrounding area.

It is about damn time Sprint LTE came to Oklahoma City. I'll let my CFO know. She'll be super excited. Posted via Android Central App

A lot of LTE being lit up in Wisconsin. Let's hope they can get Milwaukee up soon. Posted via Android Central App

Its sad that there's still no LTE in Las Vegas, which was the first home of their WiMax, and still some unofficial yet active and crappy LTE in Orlando. But like I tell everyone, If you don't have LTE, but have WiMax in your area still, You are going to be waiting a while. Those towers are the most expensive to supply and build and until Softbank fully takes over, it's going to be a slow process.

Sprint's LTE is on in Vegas, better check out sensorly.com , been in for a while now. Just not announced yet. Posted via Android Central App

Sprint "flips on 34 markets". What they don't tell you is that you only get LTE in 34 actual markets, like Trader Joe's, Safeway and Winn Dixie.

Oh cool, the Okies from Muskogee can now use Sprint LTE. Posted from my 1st gen Nexus 7 via Android Central App

None in Denver, still. Good grief. My GS4 could be so much better if I was on a network with real speeds...

FT. AKINSON WIS.... where the heck is that. Ive lived in WI all my life and never heard of that city. What about some lte love in appleton/green bay area. Ive been waiting patiently (well not really) but im getting excited.. keeping my fingers crossed Posted via Android Central App

From Wikipedia: Fort Atkinson is a city in Jefferson County, Wisconsin, United States. It is located on the Rock River, a few miles upstream from Lake Koshkonong. The population was 12,368 at the 2010 census. Here are the coordinates: 42°55′38″N 88°50′26″W I've lived in Washington state all of my life and I'm sure there are 10K population cities I've never heard of.

Been enjoying Sprint LTE for about 2 months now in Lake Charles, LA. Pop. 72,000...8 to 12mbps indoors, up from .5 and below.

By flipping the switch they mean that there is at least one tower in that market that has LTE. #lame Posted via Android Central App

I live in the Covington/Mandeville area of Louisiana (north side of the lake above New Orleans), and get 10-30 mbps down, and 3-6 mbps consistently. If my cable internet goes down, my Sprint LTE is fast enough that I don't notice the difference. I hope everyone else feels the love that Sprint has shown my area.

I think NJ will be the last to get it. Even though I see some areas in Central NJ with LTE. So I hope they are getting close to officially turning it on.

Would the Galaxy S4 LTE Advanced work on the new Network? Thanks kingjames Posted via Android Central App

I'm sure that's great news for the 35 people that live in those markets....

Still nothing in Orange County,NY How disappointing Posted via Android Central App

About fed up with Sprint atm.... When i lived in my home town everything was fine because 3G speeds were super fast and had it EVERYWHERE... since moving 3 hours away, i'm lucky if i even get a single bar of signal.... and the toledo market is supposedly 'slated to be switched on' in 'late august' but that never happened. . . and so now its 'later this yaer'. . . i'm not holding my breath.. one good aspect of the GS4 is its ability to work on all carriers pretty much.... since i dont live in my home town anymore, i've found i can't trust many of the sprint employees in the stores now. My cousin was district manager where i lived and worked directly in my town's store. so whenever i had issues they were always quickly fixed. but up here, no one knows wtf is going on and no one is willing to help unless you dish out some $100 plus dollars for their insurance deductibles. what's the point of their used to be wonderful protection plan, if now even for something as minor as taking a phone that has a cracked outer screen and fixing it, costs you nearly $100+ ?!?! they're repair stores as well, so i know they can do it, but they never will cause you gotta pay their deductible for a $20-30 dollar fix... Anyway, i'm seriously thinking about calling up my cousin and having him unlock the phone so i can just go put a verizon sim card in and use their full bars of LTE instead...

Your phone won't work on VZW LTE. That is a fact.

I've been with Sprint for over 5 years. I got the original EVO and waited for WiMax 4G. I got the EVO 4G LTE (great phone-not so great service) before LTE was available and waited 6 months to get 4G. I paid a premium while waiting for 4G. While the LTE is nice, it's available in every city in Maryland EXCEPT the one I live in. The 3G is so bad it could be compared to 36k dial-up. When I look at some of the markets getting 4G LTE, I see towns with populations 1/3 the size of Frederick, MD. No wonder they're losing money! I've given them MANY chances to provide decent service over the past 5 years and all I end up with is frustration. I'm off to AT&T in February when my contract is up. By then, I should be able to get a shiny new Nexus phone to go with my Nexus 7 and Chromecast. (The recent news about not getting an upgrade from HTC just added a little more kerosene to the fire so I may as well dump them like they dumped me).

What about Long Beach? Posted by someone who is watching you...right now

People without should check sensorly.com and look around...I don't have it yet, and nowhere in Colorado does, but it is building in slowly, but surely. I know I get it from Mead down to Denver and South in Colorado Springs, but Sprint hasn't said a word yet.

Cmon Sprint you have tested 4G LTE in Columbus Ohio for 3 Months just flip the DAMN switch Posted via Android Central App

I've seen a few people make mention that it seems Sprint is setting up LTE in smaller cities first. This is actually very true. It's a number's game. Each one of those samller towns/cities is a market. and what looks better with a story that we are all commenting on? 34 more markets turned on, or 10 (Big City)markets? also it it factored in with advertising, like how Verzion and AT&T were going back and forth on who has more markets covered. Half those small towns, have like 2-5 towers. I live in Nashville, TN and they converted just about every area AROUND Nashville before they actually went into Nashville. Each of those outside town had only a few towers each, while Nashville had over 70 towers. and each tower in getting a complete gutting and overhaul. They are removing all the base equiment, which is like a seperate piece of equipment for 3G, Wimax, etc.. and installing ONE piece of equipment that handles it all. freeing up space and using less power to operate.

Why not F.......g Cleveland???? Posted via Android Central App

There is already some here. It's growing pretty fast too. Check sensorly.

When at they going to add Ohio? I've seen some LTE intermittently around Dayton which tells me they are testing. But I'd the the full thing. Posted via Android Central App

You know sprint, there is this state that is called California. There are 38mil people here. The most populous state in the nation. We have this thing called silicon valley were a lot of negative views of you are ... helped. We have lots of nice open 'central valley's' that are nice and flat with great line of site. Might want to help us out. Still have 1 lousy bar in Davis, CA. idiots.

I see Sprint is still lame. :-(

Sprint's LTE isn't good for building penetration. I always loose the 4G signal and then my phone is unusable when im in an interior room..

Pathetic. Glad I jumped. So small, as if they are afraid to jump into large markets. Is this the rural solution? Non-LTE sucked. Not sure of LTE service, but doubt greatness given what I saw. Sprint people, you need to leave, now, asap, do it, sprint away as fast as you can, or as permitted by your oppressive contract.

As 4G is something I have not experienced since wimax, I'm curious if 4G is also available as "Roaming"... The reason I say this is that I'm sitting outside of Canton, Ohio in a rural area known as Louisville... And I have 4G with full bars... And honestly, I have seen this as I drive through this area a few times a week... Running SPEEDTEST: Ping-57ms/DL-35.10mbps/UL-11.14mbps... So if this isn't SPRINT.... I wonder who it is?

You know what is pathetic, people saying they don't have 4G and not mentioning where they are at, and can be easily verified by looking at the Sensorly map, but no. All you doing is ranting just to throw a wrench in the works. The worst ones probably just like picking on Sprint because no one will call them on it, being hit and run ops as they are.

I cant wait for my contract with sprint to end.

And nothingggggin New Mexico either!! And to the idiot talking trash above me about us complaining, sprint is garbage and has been since day one of my service with them!! I call them every week almost and taken several approaches to trying to get my issues resolved and NOTHING!! Plus they neverrrrrr call you back either as promised! Cant wait for my contract to end with them as well!!! But then who to go to cause verizon rapes your wallet as well as AT&T and T Mobile is the worst out of them all!! Posted via Android Central App

New Mexico had Sprint's LTE popping up, just hasn't announced yet. So fat around Las Cruces. So maybe your should look at sensorly before you stick other foot in mouth. Posted via Android Central App

I have been connecting to LTE in Pace, FL.......which is right outside of Pensacola, so I would assume they are going to light us up here soon Posted via Android Central App
Android Central Newsletter
Get the best of Android Central in in your inbox, every day!
Thank you for signing up to Android Central. You will receive a verification email shortly.
There was a problem. Please refresh the page and try again.