Qualcomm masters wireless charging on smartphones with metal exteriors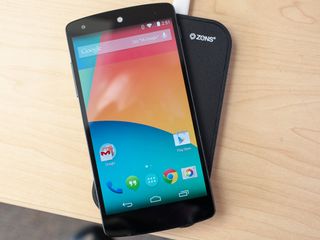 Qualcomm has announced that the company has engineered a solution to enable wireless charging on mobile phones that sport metallic exteriors. Utilizing Qualcomm's WiPower technology, the company has made it so should you own a smartphone with a metal casing (and this new tech), you'll also be able to take full advantage of wireless charging.
Steve Pazol, General Manager of Wireless Charging, Qualcomm Incorporated, commented on the announcement:
Check out the press release below for more details.
Qualcomm Becomes First Company to Enable Wireless Charging for Mobile Devices with Metal Cases
SAN DIEGO, July 28, 2015 /PRNewswire/ -- Qualcomm Technologies, Inc., a wholly owned subsidiary of Qualcomm Incorporated (NASDAQ: QCOM), today announced it has engineered a solution to allow wireless charging for devices with metal exteriors. The solution, which uses Qualcomm® WiPower™ technology, is designed to be compliant with the Rezence™ standard and becomes the first announced solution to support wireless charging for metal devices, serving as another proof point of Qualcomm Technologies' commitment to innovation in wireless power. The techniques for designing a device to charge through a metal back cover, as well as the full suite of WiPower reference designs, are available today to WiPower licensees.
The ability to charge smartphones and other devices without wires offers unmatched convenience to consumers, and until now, charging a device with a metal exterior has been incompatible with wireless charging technologies.
"Building a wireless charging solution into devices with metal exteriors is a significant step for moving the entire industry forward," said Steve Pazol, General Manager of Wireless Charging, Qualcomm Incorporated. "Today, more device manufacturers are choosing to utilize metal alloys in their product designs to provide greater structural support and, of course, aesthetics. QTIs engineering advancement eliminates a major obstacle facing wireless power and opens up the continued adoption of this desirable feature to a much wider range of consumer electronics and use cases."
WiPower, as well as other technologies that meet the Rezence standard, operate at a frequency that is more tolerant of metal objects that come within the charge field. Up to now, this meant one could typically have objects such as keys and coins in the charge field and not affect the charging process. Today, WiPower has added the ability to have the device itself made of metal. This advancement maintains WiPower's existing ability to charge devices requiring up to 22 watts today, at speeds equal to or faster when compared to other wireless charging technologies.
Based on Near Field Magnetic Resonance technology, WiPower enables greater flexibility and convenience in wireless charging, allowing a wide range of compatible consumer-electronic and handset devices to charge without the need for precise alignment or direct physical contact. Additionally, the technology enables simultaneous charging of multiple devices with different power requirements while using Bluetooth Smart to minimize hardware requirements.
As a founding member of the Alliance for Wireless Power (A4WP), Qualcomm is actively engaged in the advancement of wireless charging, becoming one of the first member companies to receive Rezence certification on multiple receiver and transmitter designs.
Be an expert in 5 minutes
Get the latest news from Android Central, your trusted companion in the world of Android