Android Central Podcast Episode 43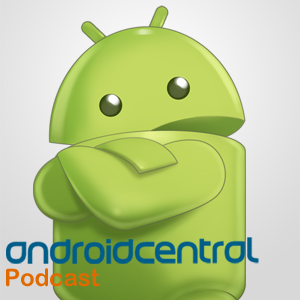 Nexus S is released
Nexus S Hands-on Photo Gallery; Update: Video
Nexus S available online now (with free shipping); stores open at 8 a.m.
Nexus S rooted (to nobody's surprise)
How to unlock the Nexus S bootloader
Nexus S torn down: Touchscreen is flat, no hidden SD card
The Nexus Ninjas return!
Hardware news
LG officially announces Tegra 2 dual-core Optimus 2X
Motorola's Honeycomb tablet caught sporting Verizon logo in blurrycam shots
Major Google TV update being pushed out, Logitech Revue included
HTC Evo 4G getting an update, adds NOVA demo game, Swype
HTC's CEO says LTE phones coming in 2011, will support NFC, too
HTC A7373 coming to Sprint in early Jan. - now what exactly is it?
HTC Evo Shift 4G gets pictured
HTC Merge shows at Verizon LTE demo, but still nowhere near stores
Software news
Android Market update shrinks app refund window to 15 minutes
Hands-on with the new Android Market application
Google Maps updated with 3D tilt feature, vector graphics
App Inventor now open to everyone
Facebook for Android finally gets chat, push notifications!
Words with Friends coming to Android (update: plan on playing your iOS friends)
Skype updated, now installs to SD card
Dolphin Browser Mini beta now available in the Android Market
Swiftkey keyboard updates with a new HD skin, 5 new languages, holiday trial period
The Official PlayStation app, coming soon to Android
Posterous releases official app for Android devices
Trillian for Android IM client is out of beta, into the Android Market at $4.99
OS updates
Droid X Android 2.2.1 update available again after an oopsie on the initial push
OG Droid Android 2.2.1 update is pushing out now
Samsung Intercept's Froyo update may come starting Dec. 17
Vodafone HTC Magic Android 2.2.1 OTA now available
CyanogenMod 6.1.1 now available for the Evo 4G, Nexus One, G2, myTouch 3G
Get the Android Central Newsletter
Instant access to breaking news, the hottest reviews, great deals and helpful tips.
Best Buy sucks. They keep screwing up my order